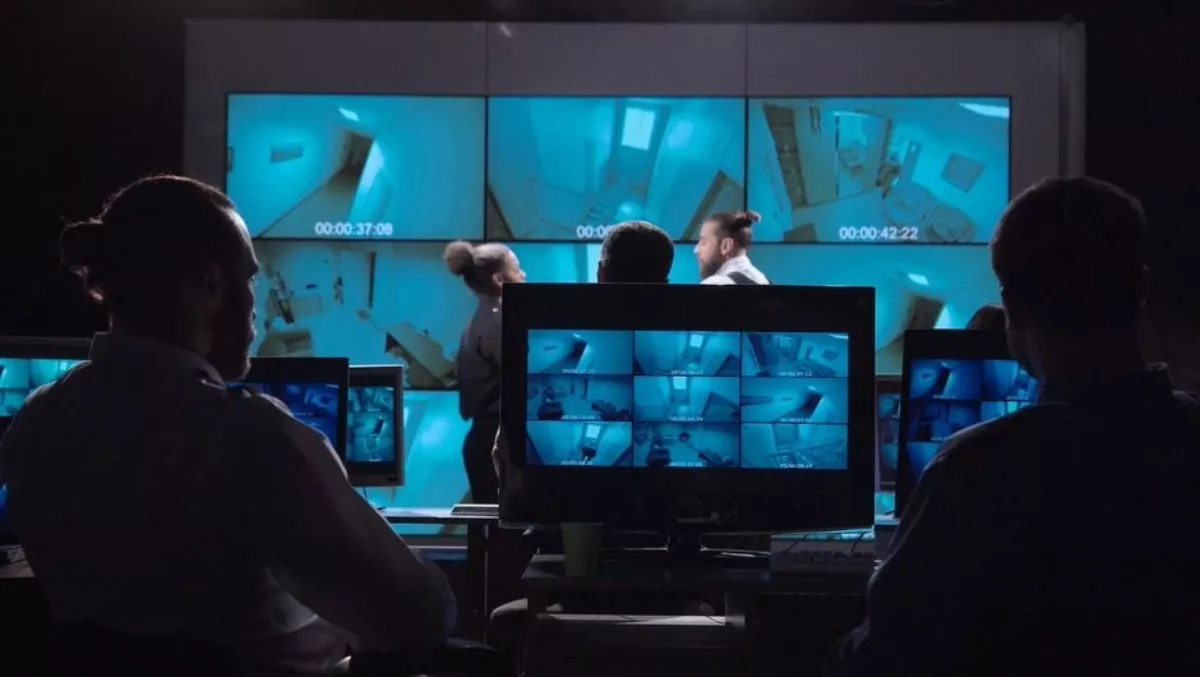 Milestone: How video and IoT are finding their place in enterprise
Over the span of a few decades, the video surveillance industry has seen constant but steady change.
Core technology has progressed from traditional analogue and closed-circuit cameras (CCTV), through to today's digital and IP video technology.
However, in more recent times the industry has taken off as vendors, integrators and end-users alike begin to understand and harness the power of Artificial Intelligence (AI), facial recognition, and other forms of video data analytics.
The VMS industry is undoubtedly a burgeoning one, with an expected industry value of USD5.1 billion by 2019 in Asia-Pacific.
Looking at the surveillance equipment market as a whole, Oceania is expected to grow at a rate of 4.8% CAGR, according to a recent Video Surveillance Intelligence Service report by IHS Markit.
Australia is the biggest video surveillance equipment market within Oceania, more than 8 times the market size in the second biggest country New Zealand.
As cameras and sensors become more advanced and emerging technologies such as the Internet of Things (IoT) become comprehensively integrated with video management systems, video technology is no longer confined to the surveillance sector, but is being used to add value right across private and public sectors and finding new markets.
Here are three trends that will continue to revolutionise the way video is viewed in 2019 and beyond.
1. AI will continue to enable a market shift within video surveillance
Artificial intelligence (AI) will continue to augment surveillance cameras – equipping them with digital brains to match their eyes and enabling systems to analyse live and recorded video in greater volumes, but with less human intervention.
Behaviour analysis and proactive insights are already turning passive cameras into active assets, adding value in areas such as retail, crime prevention and workspace management.
Mapping the movements of consumers as they shop can provide deep insights into their behaviour, just as an organisation can actively track a building space to optimise employee movement, use of meeting spaces and automated air conditioning and HVAC facilities.
Pedestrian foot traffic mapping can also be employed by crime prevention bodies to track suspicious behaviour.
In open spaces such as Sydney's Barangaroo, cameras operating on an advanced VMS can pick up patterns of movement that might indicate antisocial or illegal behaviour, and airports can employ facial recognition software to scan crowds for known criminals and persons of interest to police.
AI-powered video technology will make even more of a mark on the video surveillance industry as the technology continues to mature.
With an estimated 1 billion video cameras connected to artificial intelligence platforms by 2020, the market is set to take off exponentially in 2019.
2. Video technology is becoming essential in enterprise IT strategy
In today's modern enterprise, business leaders and key decision makers are not only placing importance on the safety and security of company assets – but are also emphasising better awareness of business processes and surroundings.
This is where intelligent video technology will be able to improve business performance and reduce operating costs.
As discussed, the retail sector is one example of an industry that is poised to reap the benefits of advanced video technology, with today's retailers profiting from a wide range of powerful tools and capabilities, such as Internet of Things (IoT) and video analytics systems, which allow them to gain greater insights into their customers' behaviour and in-store journeys.
For example, intelligent video can identify a person as they enter a store and track their movements around the shop.
This creates a heat map which lets retailers know how long people are looking at a specific display, where the popular areas of a store are and what areas shoppers are ignoring.
This helps retailers know who to promote items better and set out their store more effectively, as well as influence marketing campaigns.
Video can also identify queues, so retailers can see particular times when they need more staff, as well as instruct staff to open a new checkout when it gets unexpectedly busy.
This all helps retailers to optimise their manpower resources.
For retailers, such a data-driven strategy can result in a reduction in customer retention costs and the time needed for customer profiling.
On the other hand, consumers gain extra benefits in terms of better services and products.
3. Video - IoT are joining forces in transforming business through technology innovation
With an increasing number of connected IoT devices and the large number of datasets being produced, video analytics will accelerate the automation of large volumes of unstructured data to generate actionable insights and unlock business value.
According to Gartner, by 2020, 99% of enterprise captured video/image content will be analysed by machines rather than humans, up from 30% in 2018.
This predication will be enabled by advanced data aggregation and automation in systems, services and software as it continues to boost video - video analytics innovation.
For example, in Hartford, Connecticut, USA, local law enforcement was able to harness video technology to hone in on a drug house based on the suspiciously high volume of traffic to that particular house.
Rather than spend a large amount of resources on stakeouts in cars or on rooftops, detectives were able to garner sufficient evidence for a warrant to raid the house in a matter of minutes – saving 32 man-hours in the process.
The future of video is here
These advances in the video surveillance industry are prompting organisations to rethink how they perceive their video systems.
From keeping smart cities safe to optimising retail stores, the future of video is promising.
Looking ahead, as businesses start to see more and more practical and specific business use cases for video surveillance, expect to see widespread adoption of video beyond security, right across the spectrum of industries.