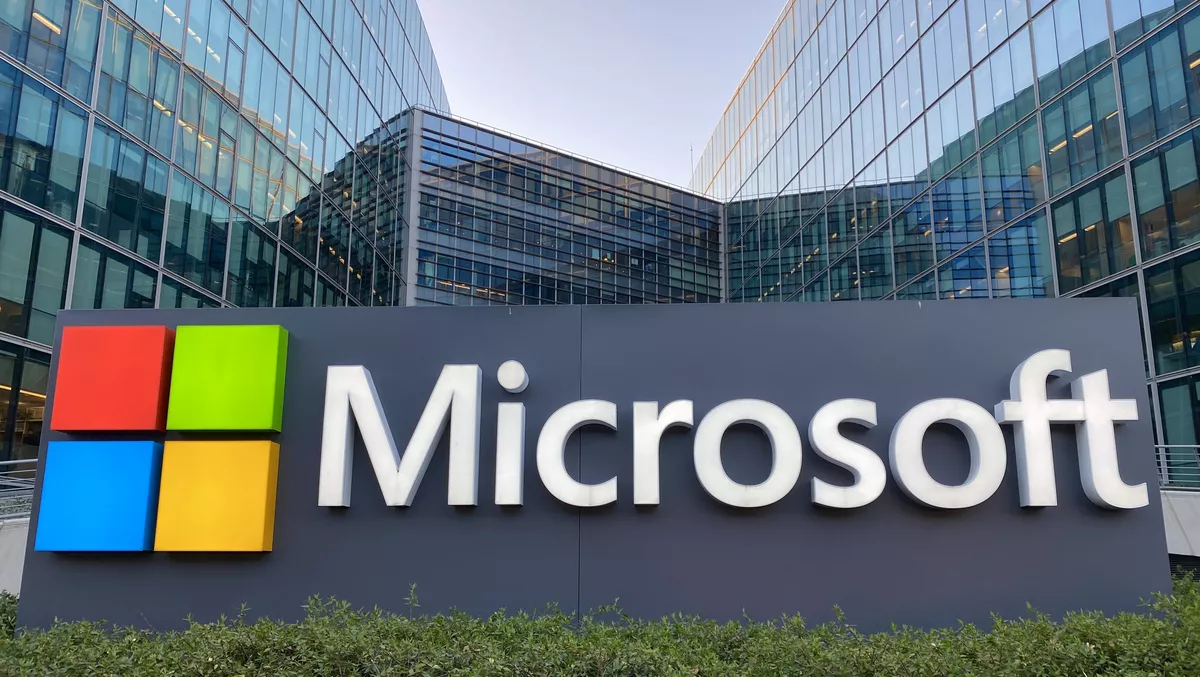 Microsoft Cloud at Ignite 2021: Metaverse, AI and hyperconnectivity in a hybrid world
FYI, this story is more than a year old
Microsoft chief executive Satya Nadella has unveiled a swathe of updates for Microsoft Cloud at this week's Microsoft Ignite 2021 event, focusing on the Metaverse, artificial intelligence and hyperconnectivity.
He discussed how Microsoft and the Microsoft Cloud are at the "cutting edge" of helping organisations and their employees and customers navigate the major trends of this new time, including how to optimise for the new world of hybrid work, how to help customers build a hyperconnected business, how every business can become a digital business, and how to protect everything with end-to-end security.
"The Microsoft Cloud is used by organisations large and small - from new start-ups to the Fortune 500. It powers an organisation's digital capability while providing the safeguards necessary to keep data confidential and secure," he says.

During the event, the company is introducing more than 90 new services and updates.
The Microsoft Cloud provides a comprehensive set of resources designed to power metaverses. At Ignite, Microsoft is making two important announcements that continue the evolution of the metaverse:
Dynamics 365 Connected Spaces
Now in preview, this product provides a new perspective on the way people move and interact with nearly any space, from the retail store to the factory floor, and how they manage health and safety in a hybrid work environment.
Mesh for Microsoft Teams
This bridging of communication methods makes human presence the ultimate connection. Now, everyone in a meeting can be present without being physically present using personalised avatars and immersive spaces that can be accessed from any device, with no special equipment needed.
Translating AI breakthroughs for customers
According to Microsoft, large-scale AI models are now becoming platforms, creating ambient intelligence digital environments that are responsive and aware of a user's needs.
Azure OpenAI Service
This new service will give customers access to OpenAI's powerful models in addition to the security, reliability, compliance, data privacy and other enterprise-grade capabilities built into Microsoft Azure. Microsoft is also offering Azure OpenAI Service customers tools to ensure outputs the models provide are business-appropriate. We are monitoring how people are employing the technology to ensure it is being used correctly.

Building a trust fabric
As the world continues to explore hybrid work, hyperconnected business, multi-cloud/multi-edge computing, and zero-trust security, one key element connects them: the ability to have a digital ecosystem where trust between parties can be established in real-time.
Teams
Microsoft says Teams Shared Channels allows users to invite an external team to join a channel, schedule a shared channel meeting and collaborate on files.
Chat with Teams allows users to chat seamlessly with people outside a work network. Teams users at work can chat with any Teams' user with a Microsoft personal email address or phone number and remain within the security and compliance protocols of their organisation.

Other updates Microsoft has unveiled include:
Microsoft Loop, a new app that moves freely across applications, enabling teams to think, plan and create together.
The Microsoft Customer Experience Platform, a marketing solution that puts organisations in control of their customer data to personalise, automate and orchestrate customer journeys.
Context IQ, a set of capabilities that will further integrate collaboration, sharing and communication in the flow of work across Dynamics 365, Office 365 and Teams.
Several major updates across Azure, including how Microsoft is helping customers manage data and applications across hybrid and multi-cloud environments with Azure Arc.
New, best-of-breed security solutions for small businesses with Defender for Business.