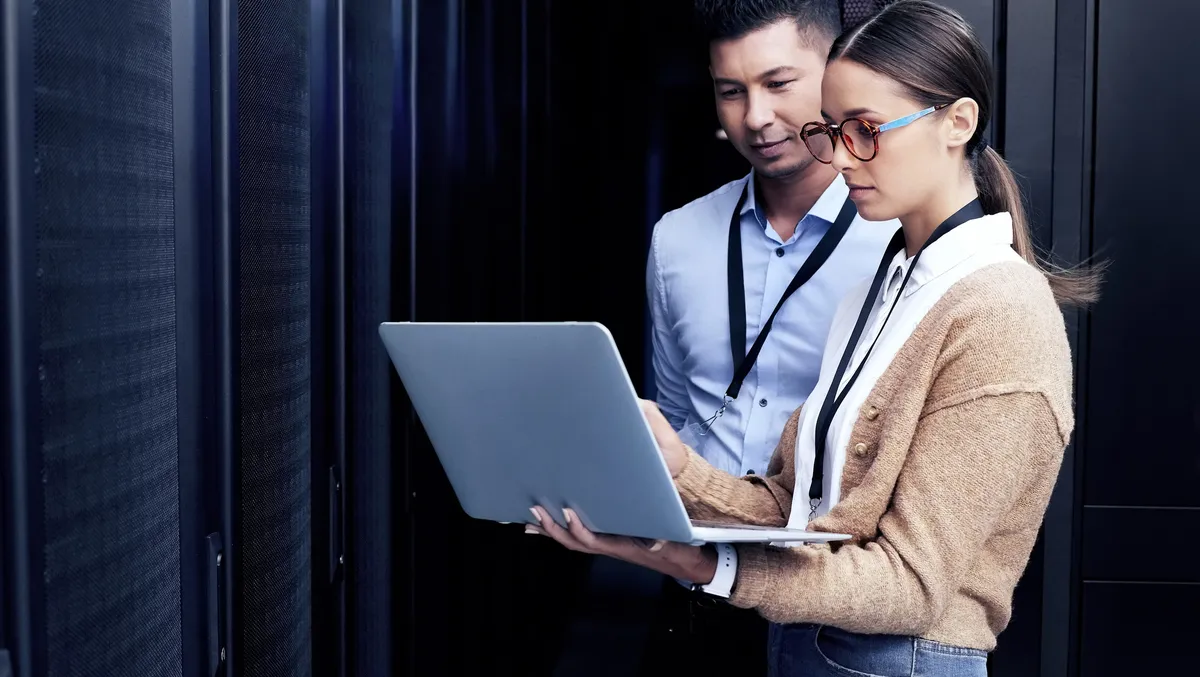 Leveraging the human factor as part of an organisation's overall cybersecurity framework
FYI, this story is more than a year old
In this digital era, automation plays a critical role in the race to support a dynamic and agile security posture. However, there is one area that is often overlooked: the human factor. Humans are central to cybersecurity and can be the solution to thwarting rapidly evolving cyberthreats that aren't yet recognised as a priority in an organisation's overall cybersecurity framework. Failing to consider the human element in cybersecurity may result in employees unwittingly becoming security vulnerabilities.
The human element can make or break cybersecurity capabilities, regardless of an organisations' sophisticated tools and technologies. However, it goes beyond raising cybersecurity awareness with 'think before you click' posters around the workplace. It calls for modern methods that draw on understandings of human behaviour and implementing tools that provide targeted cyber training and awareness. By understanding how people make decisions, organisations can tailor interventions that influence positive user behaviour.
There are three strategies organisations can apply to their security teams, employees, and partners for better protection against cyberthreats:
1. Enhance
Advanced capabilities such as external attack surface management (EASM), network detection and response (NDR), and endpoint detection and response (EDR) are important solutions to detect malicious activity. However, a technology-centric approach to cybersecurity isn't enough because threat actors often use people as an entry point, with social engineering attacks designed to trick them into clicking links, providing login details, or otherwise acting in the attacker's interest.
To minimise cyber risk, organisations should evaluate their employees' cyber awareness and look for knowledge and skills gaps that need to be improved through cybersecurity awareness training.
For security operations centre (SOC) teams and cybersecurity professionals, allocate time for tactical hands-on training that includes building customised playbooks, leveraging tools like security orchestration, automation and response (SOAR).
2. Automate
Organisations should consider leveraging automation to boost IT and cybersecurity and improve accuracy, simplify network security compliance, and combat skills shortages. Artificial intelligence (AI) and machine learning (ML) are critical tools for dealing with the ever-growing complexity of cybersecurity threats by detecting malware and unusual activity. However, these technologies are only as good as the data humans feed into it. When engaging with the services of a vendor that uses ML and AI, it's essential that organisations ensure the automation capabilities used to bridge the gaps in cybersecurity are trustworthy. By automating cybersecurity processes, security teams can focus their time on proactively improving the organisation's risk posture.
3. Outsource
As the sophistication of cyberattacks grows and evolves, more organisations are turning to outsourcing to improve their cybersecurity posture. Outsourcing is a cost-effective way to protect information within an organisation's network of devices and helps improve response times to arising problems. Outsourcing services include penetration testing, vulnerability assessment, managed services, incident response, and threat-hunting capabilities. Hunting, for example, is an involved and time-consuming process when handled internally. However, through outsourcing, organisations can receive accurate, real-time responses managed by fully qualified analysts.
While humans can be the weakest link when it comes to cybersecurity, they can also be one of the strongest lines of defence against a cyberattack. While traditional security cultures are centred on overly strict, technical, and impacting rules and policies, a holistic approach to cyber risk management puts humans at the centre. This is key to strengthening cybersecurity and empowering employees to protect assets and build long-term positive user behaviours.
Organisations mustn't forget the role humans play in preventing cyberattacks and maintaining a robust cybersecurity posture to meet today's complex cybersecurity challenges.