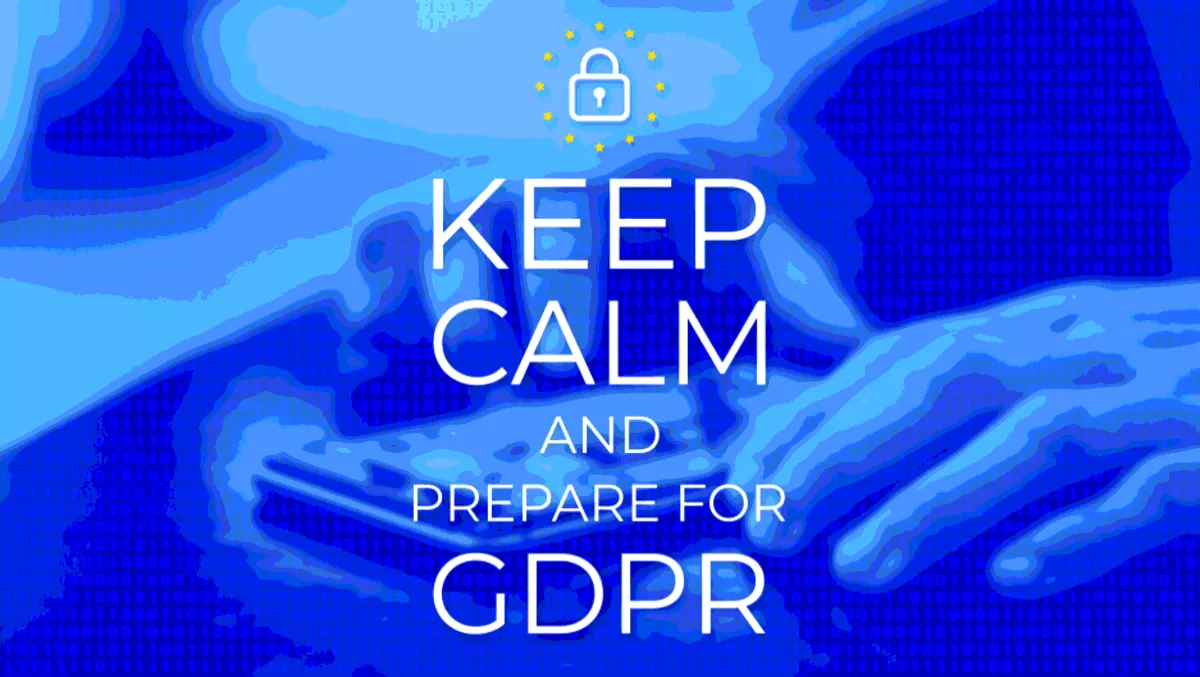 It's G-Day: GDPR now operational so what do the experts think?
After two years of preparation, the General Data Protection Regulation (GDPR) is finally in effect.
The hype has accelerated in recent weeks, so much so that Google reported this week in search terms it was bigger than Beyoncé.
No doubt what is causing the most interest is the potential of steep fines for non-compliant businesses – four percent of annual turnover or a €20 million fine. And then of course there are the infinite headlines of 'unprepared businesses' and lack of education.
Now the day is finally here and the sun still came up and my devices are still working, but we have gathered some expert commentary for their opinions on the matter.
Palo Alto Networks VP CSO EMEA Greg Day
"So, now it is here what can we expect the day after GDPR implementation day?
While there's going to be pressure to show GDPR laws have teeth, don't expect organisations to be hit with fines immediately. The impact of GDPR enforcement is likely many months away . I suspect we won't see those examples of non-compliancy made right away.
It takes time to investigate and define just how bad violations were. If we assume the worst – poor documentation, poor metrics and little legacy evidence – it's likely that assessments could take months; and this is before lawyers start to negotiate the end outcome, testing and setting the legal precedents and culpabilities of those involved. As such it may be much later in 2018 before we see the real impact of GDPR.
Regulatory pressures for improved cybersecurity aren't going to let up after May 25th. The going live of GDPR and the much less discussed NIS aren't the end of the story on how regulations that protect our digital lives will evolve. For example, there's more to come in the EU, with the draft Cybersecurity Act and its proposed EU cybersecurity certification framework, currently going through the European Parliament, plus the Electronic Communications Code, which will update regulations for Europe's telecom industry and includes security requirements for these companies, nearing final stages of negotiations in Brussels.
Like GDPR, could these nascent regulations influence advances in cybersecurity practices well beyond Europe? Only time will tell.
Cherwell Software product marketing VP Matt Klassen
"GDPR has been played up significantly. But GDPR is more than just ticking a compliance box. Businesses should continue to use this as an opportunity to truly assess not only the information in their networks, but the associated workflows in place.
Dealing with the sheer volume of subject access requests or requests to amend or erase personal data is one of the biggest on-going concerns for many organisations, particularly consumer-facing companies that collect customer data as a matter of course. Organisations that have left themselves unprepared for this flood will leave themselves vulnerable to breaching the regulation, as there is a strong onus on fulfilling all requests in a timely manner.
Effective management of the data and processes that are in place with an organisation will significantly help the people tasked with tracking compliance, as well as those on the front line that will be dealing with customer, partner and employee requests. As hectic as it might be at this stage, the good news is that this should all work in service of better service. That is something that benefits all."
ThinkMarble data protection lawyer and head of legal services Robert Wassall
"Now the GDPR has come into effect, there are still many organisations that are underestimating the impact on them it will have. Much like the "Y2K" scare, some have thought that the whole thing has been a lot of hot air and hype which will blow over and be forgotten within a month.
It's perhaps been easier for smaller businesses to fall into this mindset, with many simply focusing on getting on with business and leaving the headline-grabbing drama to the larger, big name organisations. SMEs have also often assumed that they are too small to be impacted by the GDPR, particularly those with under 250 employees. Anyone that has been clinging to this idea as a reason not to comply with the regulation is now in for a shock.
GDPR impacts all companies holding the relevant datasets, regardless of their size. Firms with under 250 employees will receive some small concessions, but only in the form of exemption to documenting certain activities. Overall these exceptions are marginal and firms of any size must comply with all demands.
However, if you find that your business still does not comply in some areas, don't panic! Identify these areas of non-compliance and place those in an order of priority by identifying the risk to your data subjects and your organisation.
Trustwave global compliance and risk services VP Michael Aminzade
"Now that GDPR is finally upon us, organisations must shift their thinking to the realisation that being compliant doesn't necessarily mean "secure." On the contrary, the real work is about to begin.
Cybercriminals are becoming much more adept at stealing personal data to sell on the black market. It is imperative that the months of work conducted to map out where personally identifiable information resides and how it moves through an organisation is applied to keeping it secure.
Regular compliancy assessments and ongoing security testing led by experts who can quickly identify gaps will greatly reduce the likelihood of a serious incident and associated fines."
Skybox Security technical director Peter Hughes
"GDPR is not just about a single tick-box and forget it review of systems and processes but a day to day need for the visibility of the cyber hygiene of the systems that allow organisations to keep data safe and ensure processes for preventing or mitigating a cyber incident.
If these are not in place organisations put themselves at risk of extraordinarily high fines and reputational damage. If the c-suite thinks that they can afford to put GDPR to the back of their minds they expose their organization to financial and reputational risk that will seriously hurt.
Although 25th May is GDPR deadline day, it shouldn't be taken as the end of the process even by those organisations who are confidently fully compliant. To keep on course with GDPR, organisations will need to have full visibility of everyday activities and to spot and remediate vulnerabilities fast and effectively.
GDPR highlights the idea that 'good' security will vary by industry and must evolve with the threat landscape. So presuming that this is a once–and–done project is incredibly short sighted. Businesses need to continuously be evaluating the context of what it is they are trying to protect, what the risks are and how best to use the right tools to minimise those risks."