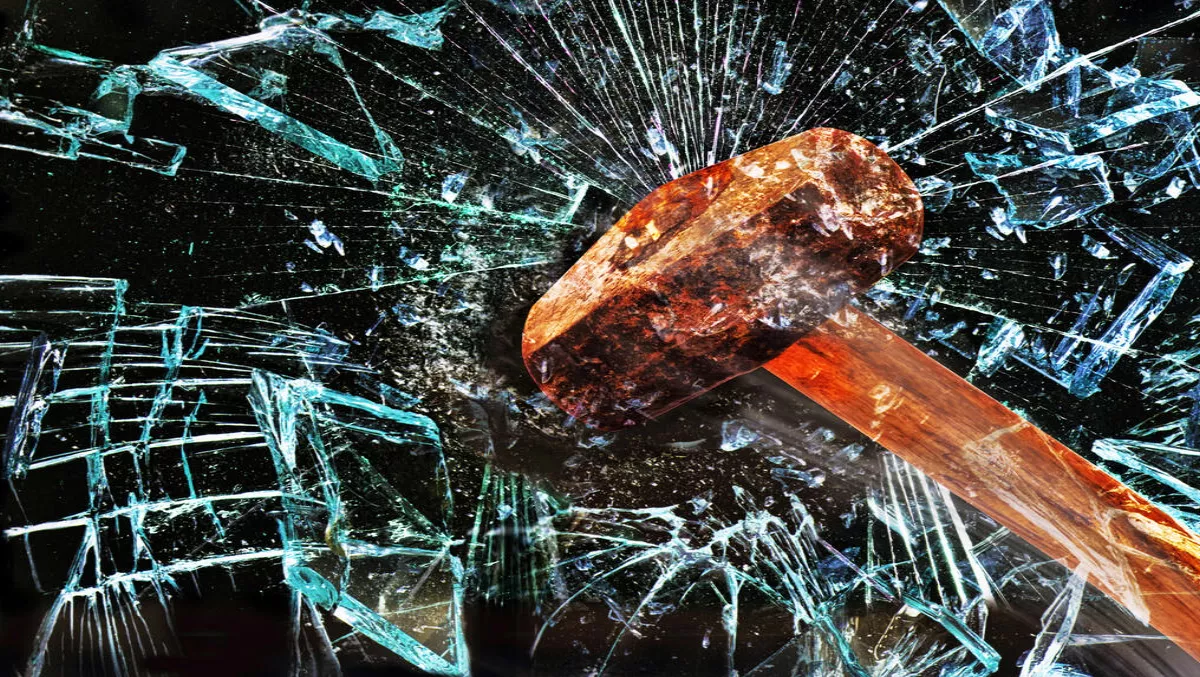 IoT devices creating massive DDoS botnets
Over the last two weeks, two of the largest DDoS attack ever recorded have been executed against security journalist Brian Krebs and France-based hosting provider OVH. The two attacks, which hit their targets with over 600Mbps and 1Tbps of traffic respectively, did not only use PCs recruited by malware infections – the traditional tool used by threat actors.
Vulnerable IoT devices such as routers, PVRs, thermostats, refrigerators and cameras are now targeted by the bad guys as they are often poorly secured and easy to exploit.
The writing has been on the wall for some time. A couple of years ago, insecam.org released a directory of publicly accessible webcams – many of which were set up in people's homes and used either no security or default passwords. Although private cameras have been removed from their directory, it showed that many devices were vulnerable.
A report by SEC Consult that looked at 4,000 embedded devices from 70 different hardware vendors discovered that over 580 unique private cryptographic keys for SSH and HTTPS are re-shared between multiple devices from the same vendor and even from the different vendors.
In other words, once you crack the password on one device, you potentially have access to thousands of others.
krebsonsecurity.com was attacked last week and indications are the attack was launched with the help of a botnet that enslaved a large number of hacked IoT devices. Source code for malware that can use IoT devices has been around for several months and goes by names such as Lizkebab, BASHLITE, Torlus and gafgyt.
The more recent attack on OVH used in excess of 150,000 IoT devices according to the company's founder and CEO Octave Klaba. That wasn't all concentrated in one attack. Rather, there were several concurrent attacks of varying sizes with one attack peaking at almost 800Mbps, setting the record for a single DDoS attack.
Depending on the source, estimates suggest that there will be anywhere between 20 billion and 50 billion IoT devices connected to the Internet by the end of this decade. Research from IDC has found 38% of organisations have already launched IoT solutions with another 46% planning to deploy IoT solutions in the next year. Those devices will vary in sophistication from simple sensors that collect and send specific data, to devices that control other devices.
The challenge for device makers is making the devices secure while maintaining low costs. The expectation for many IoT devices that cost just a few cents to manufacture to embed some form of end-point security may not be reasonable.
When it comes to protecting the devices on your network so they can't be hacked and used in IoT botnets, it's critical that all default passwords are changed and the devices are appropriately isolated from other systems so they don't provide a gateway for hackers. It is possible for hackers who access an IoT device to move laterally through other systems once they access the network.
As many IoT devices can't run any sort of end-point protection, appropriate network monitoring is needed to detect any unexpected network activity emanating from those devices.
Frank Wiener, from Wedge Networks, says "The way you think about securing those devices is if you have a device that has very limited functionality, there are very limited numbers of commands and communications that should be going to and coming from that device. So by inspecting it at the network layer where you're seeing the packets that are going in the content of the communications going on, you can ask the question of is this an appropriate communication or action associated with this device and limit the types of communications and activities to try to control that".
Now that there have been some high profile attacks using IoT devices, it's likely we will see the security turn some attention to how threat actors are exploiting weaknesses in IoT devices. However, the proliferation of devices and lack of specific attention given to this new attack vector ensures these attacks won't be the last ones we hear of.