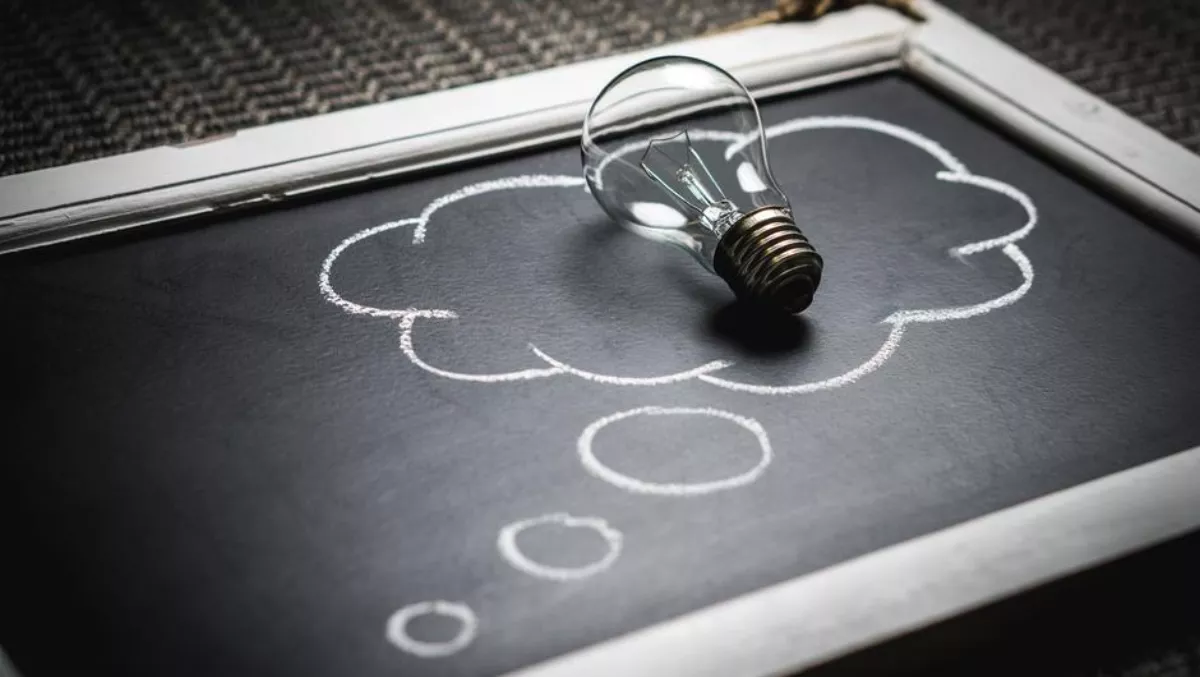 Interview: The motivation behind building a cybersecurity business
Cybersecurity is widely perceived as a technical problem. Even those looking beyond perimeter defence still see technology as the key ingredient to success.
Oz Alashe wants to change that paradigm. Founder and CEO of CybSafe, Oz is championing a human-led approach to cybersecurity. Based on their research, up to 72% of security breaches are the result of human negligence or ignorance. Their cloud-based cybersecurity awareness platform seeks to address this untouched 'human factor' through awareness training, proprietary human behaviour analytics and threat intelligence monitoring.
An outgrowth of the global counter threat firm Torchlight, CybSafe has experienced rapid growth since its founding in 2015. Their clear and unique objective has aided their ability to quickly make waves in what is otherwise a noisy market.
Robin Block sat down with Oz to discuss his motivations to found a business and understand CybSafe's trajectory of success.
Robin: What drives you to be an entrepreneur — what challenges did you face taking that step?
Oz: Building a company requires a leap into the unknown. Neither "security" nor "routine" applies to being an entrepreneur. Without a significant amount of fortitude, dedication, drive and comfort in uncertainty — it would be a struggle. If uncertainty, however, is a state you can excel within — it is the perfect job.
I was a public servant for 17 years, serving in the military because I wanted to help people. That is the same factor that led me into cybersecurity and the foundational principle behind CybSafe. We are working to move the needle when it comes to cybersecurity and data protection awareness. We want to transform collective attitudes towards how people and human behaviour play a key role in creating a safe digital world.
Ultimately, we founded CybSafe to solve a pressing problem and best put to use the skills I have to serve a wider social need. We are doing that by producing a platform capable of evolving to accommodate developments in technology, along with changes in the market and threat landscape. We change behaviour, measure impact and evaluate risk. CybSafe is a 360-degree cybersecurity awareness platform accompanied by a campaign to change the way people perceive the problem.
Robin: Cybersecurity is a noisy market — how have you managed to cut through that noise and reach key stakeholders.
Oz: We focus on the problem, not the competition. Our software addresses a very real pain-point. That helps us stand out. The main concern for any company should be to deliver something credible and tangibly beneficial to its customers.
Marketing and PR are important to a new company. You have to find a way to get your message out there. Even still, we approach this with an aim to impact the societal conversation and bring in customers. That broader point is part of the reason I do 3 or 4 speaking events every month. To inspire social and digital change requires public engagement — getting out there and talking to people.
Credibility is important. From an organisational level, we actively seek third-party accreditations. We made sure to get accredited by GCHQ, Institute of Information Security Professionals, the Law Society and some academic institutions.
At the end of the day, however, everything comes down to interpersonal relationships. People invest in people. Vitally, we have always delivered an amazing product — without that, you are fighting a losing battle. Everything comes back to focusing on the problem.
Robin: What is your vision for the future — where do you want to take CybSafe?
Oz: We want to reach as many people and businesses as possible. We want to create a cultural sea-change around the way in which society addresses the human aspect of cybersecurity — thereby reducing risk for people, families and businesses.
Most organisations gravitate to technological solutions. Individuals do so as well. We are really good as a species at accepting, addressing and improving technology. What this means from a cyber-perspective is that we often look at how to prevent outsiders from having access to our networks and information systems.
Where we fall down, however, is when looking at people and how we can improve our behaviour to optimise security. What I found working at Torchlight was that most organisations that aren't even addressing this issue, they simply engage in some form of box-ticking awareness training.
CybSafe was born out of this problem. A holistic approach that addresses the people-part of the cybersecurity challenge didn't exist — we had to build it. Our goal and vision for the future is to bring this solution to everyone who needs it.
I have a faith that means a lot to me, and that faith leads me to believe that this life isn't only about the self — it is about what we can do for others as well. What motivates me is a desire to help as many people as I can — be that my family, people I come across on a day to day basis, people I work with or our customers.
I know that I can make a difference to people who otherwise would have serious security problems. Companies would go under, and, ultimately, that means families go under. That doesn't need to happen — I can help make sure that doesn't happen. I believe that the intersection of people and technology can do a huge amount of good. That is what we are doing here at CybSafe.