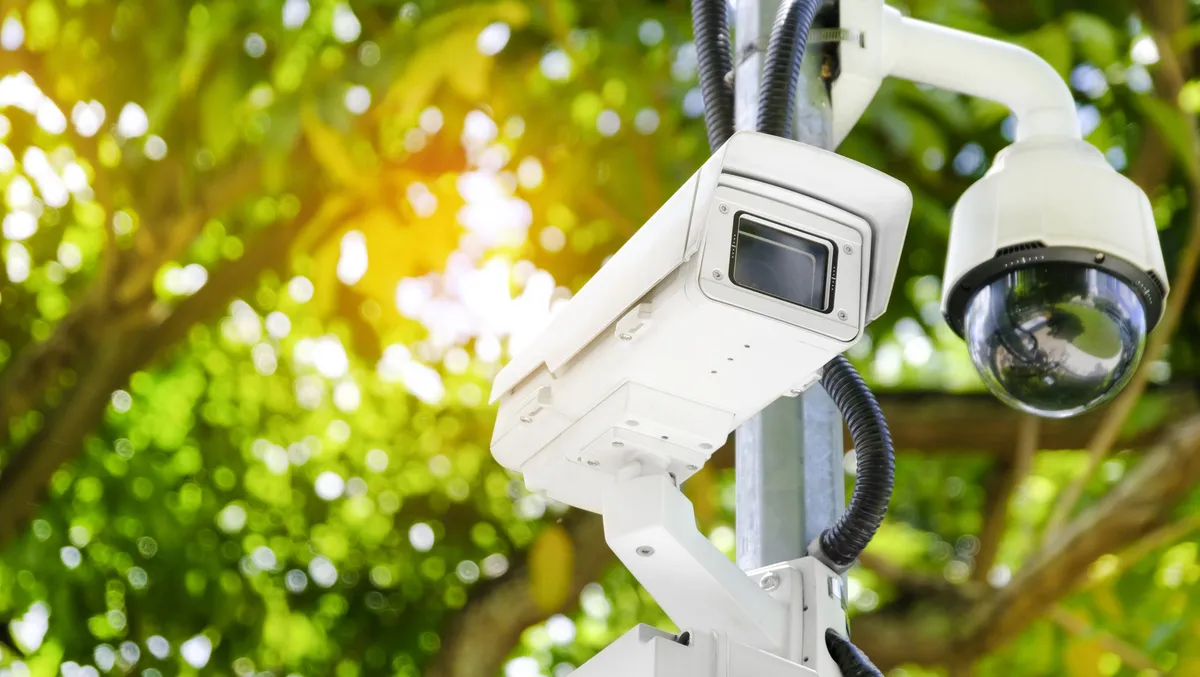 i-PRO unveils a small and light multi-directional AI camera
i-PRO, a provider of professional security solutions for surveillance and public safety, has announced the expansion of its multi-sensor line with a new multi-directional + PTZ camera.
The WV-X86531-Z2 is the smallest and lightest outdoor-rated multi-directional + PTZ of its kind in the industry. In addition, it features powerful edge artificial intelligence (AI) capabilities, advanced cybersecurity, and vandal resistance for the broadest possible deployment options.
Nothing beats a multi-sensor camera for high-quality, efficient coverage of broad areas. When integrated with a powerful PTZ camera, security operators have the best of both worlds. Traditional multi-sensor + PTZ cameras tend to be heavy and bulky, which has relegated their deployments to the exterior, elevated mounting positions.
The new outdoor-rated and vandal-proof WV-X86531-Z2 camera is nearly half the weight of competing multi-directional PTZ cameras. It is the most discreet camera currently available at only 3.8kg and 250 x 195 mm. In addition, by deploying a more miniature camera, operators benefit from lower mount heights and improved viewing angles for better AI performance.
"We believe we've created the smallest, lightest, outdoor and vandal proof multi-directional + PTZ option on the market," says Gerald Figols, President of i-PROEMEA.
"i-PRO is an industry leader when it comes to cyber-secure edge-AI cameras, the fact that this camera is the only multi-directional + PTZ on the market available with 6 edge AI applications, makes it the best camera of its type we've ever seen."
The camera supports up to four 5MP multi-sensors and the 2MP PTZ sensor. Each multi-sensor has a 3.2mm focal length and a 97° field of view supporting up to 360° of panoramic coverage. The in-built auto-tracking PTZ camera features a 21x optical zoom and 4.0 to 84.6mm focal length. The camera is completely integrated, so there's no need for double assembly. In addition, no calibration is required between the multi-sensor and PTZ cameras to set the angle of view.
The WV-X86531-Z2 is the only multi-directional + PTZ camera currently available with AI edge-based analytics, supporting four unique applications on the multi-sensor array and two unique applications on the PTZ for high-accuracy notifications and forensic search.
The camera comes pre-installed with a robust set of free AI-assisted analytics. AI-based object recognition enables a seamless hand-off from the multi-directional lenses to the PTZ, while AI auto-tracking ensures the PTZ doesn't lose lock on the subject.
Operators can also interact with the camera by simply dragging a box around any object in the multi-sensor image to automatically move the PTZ camera to that position for a closer, auto-tracked look.
For example, a security operator could use i-PRO's Active Guard forensic search plug-in with VMS alerts to send a notification when a person wearing a red shirt and brown shoes enters a building. The i-PRO multi-directional + PTZ camera provides continuous 360° coverage and compares each object to the search criteria. Once a person matching the search sounds the alarm, the system can automatically pan and zoom in on the person to verify that it is indeed the individual they are searching.
Because colours are so important to accurate object recognition and tracking, the multi-sensor cameras support a minimum illumination of .12 lux, while the PTZ camera supports illumination down to .011 lux. This enables the camera to deliver colour images in the lowest light environments. For most use cases, such as forensic search, IR is not desired since engaging IR would switch the camera to black-and-white mode. The camera is designed to make the best use of ambient light from other sources.
The WV-X86531-Z2 contains a secure element that complies with the FIPS 140-2 level 3 standard for cybersecurity resiliency. It also comes with a digital certificate issued by GlobalSign. The camera is IP66, IP67, and IK10 rated, allowing it to be mounted in various indoor or outdoor areas for complete flexibility without fear of damage from the environment or vandals.
The WV-X86531-Z2 requires only one LAN cable (with PoE++ power) and just two VMS licenses. Its low weight and hook-structure mounting system saves installers time by allowing the camera body to be quickly suspended and snapped into place. For increased versatility and discreet use indoors, accessories can provide an embedded ceiling mount that takes a significant portion of the camera into the ceiling, decreasing the height by around 30%. Essential for lower ceiling deployments, the multi-sensor lenses have a tilt angle adjustment to suit the unique requirements of every installation.
Many PTZ cameras utilize a belt drive system which deteriorates with use. In addition, belts stretch over time, leading to less precision when panning to the desired area in the scene. i-PRO PTZ cameras rely on gears to deliver consistent, repeatable panning accuracy and require no routine maintenance.
Available in either black or white, the WV-X86531-Z2 model includes four multi-sensors, while the WV-X86530-Z2 contains three. All i-PRO multi-directional models are NDAA compliant.