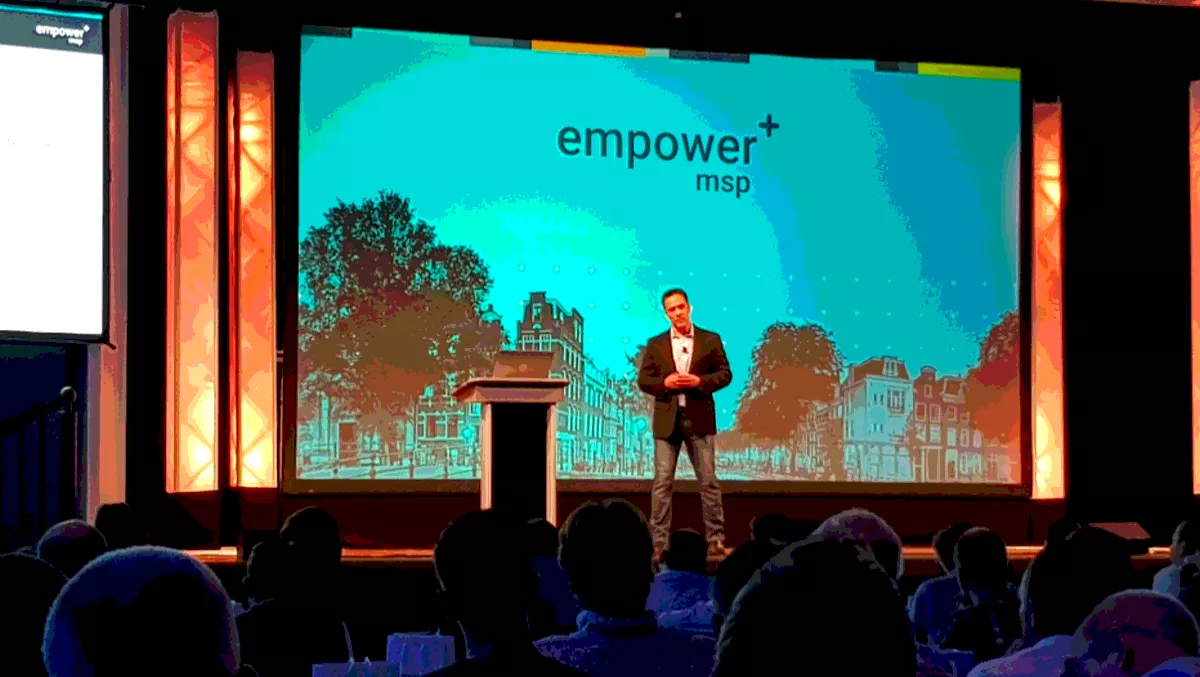 Hundreds congregate for SolarWinds MSP event in Amsterdam
FYI, this story is more than a year old
​Every year SolarWinds MSP holds two Empower MSP events with one in North America and the other in Europe.
Today I was in Amsterdam to witness the launch of the latter with this year's European event taking place at the NH Collection Amsterdam Grand Hotel Krasnapolsky.
The event brings together MSPs from across Europe in a bid to help them achieve their business goals. SolarWinds MSP affirms it's become crucial to keep up with the rapidly changing IT field and MSP market as cyberthreats and technology changes continue to evolve – and then of course there is the imminent coming of GDPR.
Over two days the conference is to be crammed with content including more than 20 hours of educational matter, 4 educational tracks to choose from encompassing technical, business, and sales and marketing topics, two special keynotes (entrepreneur and co-founder of Skype Jonas Kjellberg, and author of The Dark Net Jamie Bartlett), as well as the opportunity to network with SolarWinds MSP and industry peers.
The hope, SolarWinds MSP says, is that participants walk away from the event armed with the knowledge required to be better MSPs for their clients.
SolarWinds MSP general manager John Pagliuca opened the event to give an update on the industry as a whole, the company, and where it is going in the future.
"One of our key initiatives is to empower you to continue growth. I like to use a quote that states 'the pace of change today is the slowest it will ever be for the rest of your life.' While it is a daunting statement, it makes sense. Any technology change curve will support that," says Pagliuca.
"It's no surprise that the IT market is flourishing, ask any analyst and they will all tell you the same thing. The services market has made IT infrastructure cheaper than ever before – but it's also made it cheaper for the bad guys."
Pagliuca says something that he's noticed and that he expects to continue is that SMBs are turning over MSPs at a faster pace than ever before.
"The number one reason an MSP loses a client is because of security. A good MSP is not asking what a client wants for security. They're standardising the process in providing and making sure that cyber hygiene is where it needs to be. Because when an event happens and that MSP is not providing a full layered security offering, they're out the door" says Pagliuca.
"I believe herein lies an opportunity and I believe that SolarWinds can be at the forefront. Across our competitive landscape, no one is investing in DevOps and security as much as we are. We've got 5 million users and we take that personally as our responsibility to ensure that they're protected.
Pagliuca says there are two main things he wants participants from the event to take away.
"One is we're committed to you and investing more in our products and R-D to ensure we can keep up with the technological change. Number two, we will continue to be that business partner for you. We've flown in folks today from all over the globe to come here and talk to you, learn your story, and gain a better understanding of what your needs are," Pagliuca says.
"At the end of the day, where the one constant is change, I'm hoping that you look at SolarWinds to be that partner that regardless of what is happening in the world you can rely on us for the long-haul.