Hitachi's intelligent video analysis system optimizes security
Mon, 13th Nov 2017
FYI, this story is more than a year old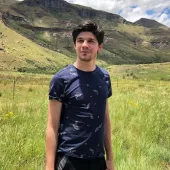 By Jacques-Pierre (JP) Dumas, Reviewer
PT. Hitachi Asia Indonesia, a branch of Hitachi, announced the launch of an Intelligent Video Analysis System for Indonesia.
This system analyzes facial images captured by security cameras to identify persons of interest in real time.
Security efforts in public spaces have heightened across many countries.
In Indonesia, there is a growing demand for measures to ensure and enhance safety in urban areas and large-scale facilities such as airports, seaports, office buildings, schools, shopping malls, and other public areas.
To meet these needs, systems that use security camera footages to detect suspicious individuals have gradually become more commonplace.
However, it can be difficult for these systems to identify specific persons if the images were taken in the dark, or if the person is very far from the camera.
In light of such challenges, there is a need to improve the identification rate of photos.
This system launched will quickly extract images of the same individual by performing similar-image searches and comparing facial images acquired from security cameras to a database of accumulated facial images in real time.
Utilizing Hitachi's proprietary high-speed search technology for similar images, this system can extract similar images even if the image captured differs from the original.
For instance, the person of interest can still be identified if the brightness of the image or the angle of the person's face captured is different.
Users of this system can also display results by filtering data according to image data, camera ID and time frame, which reduces manual work and improves monitoring efficiency and accuracy.
Furthermore, searches for images taken immediately before or after the captured image can be done.
By introducing this system to the monitoring operations of public or large-scale facilities, the investigation of persons of interest can be made more efficient and monitoring tasks can be enhanced.
Through the provision of this system via vendors and partners, PT. Hitachi Asia Indonesia hopes to contribute to a stronger security and crime prevention scene in public spaces to create a safe and secure society.