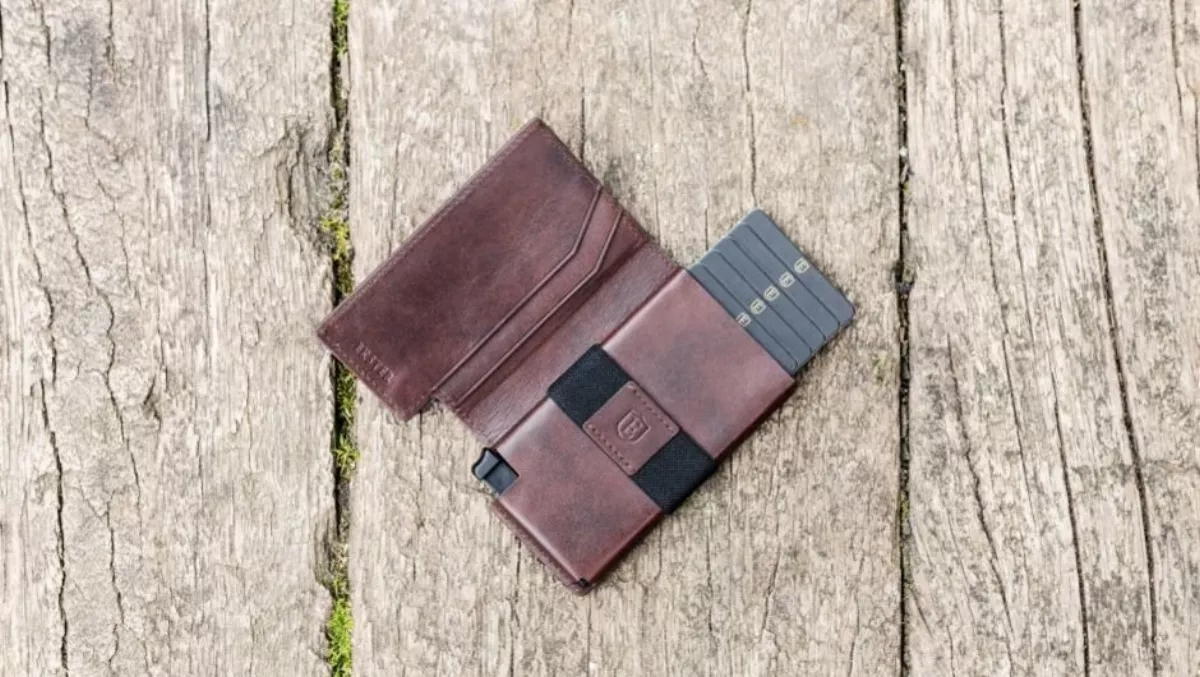 Hands-on review: The Ekster Wallet protects your cards against RFID attacks
FYI, this story is more than a year old
For some time now, I've been protecting my credit cards with tinfoil. The tinfoil hat does attract a lot of comments, but thanks to Ekster, those days are now happily behind me. As Ekster's User Manual explains,
"What is RFID skimming? Most credit/debit cards issued within the past decade have RFID technology embedded in them. RFID chips are a convenient way to store and read data wirelessly by simply holding your card near a reader. The danger is that someone could build a counterfeit reader and pick up your RFID information against your will. These counterfeit RFID readers can pull or delete data simply by walking near you on the street.
When using EKSTER wallets, you will be 100% protected against any RFID data theft as our aluminum cardholder blocks out RFID signals."
The Ekster wallet contains a compartment that your RFID enabled cards slide into. A little slide button at the bottom gently nudges your cards out of the wallet. The compartment is aluminium-lined, which prevents the skimmers from skimming the details of your cards.
Before you ask, the answer is no - the cards will not fall out, even if you hold the wallet upside down and shake it vigorously.
The Ekster Wallet that I've been given to trial is a chic looking wallet with a brown leather finish. The protected part of the wallet will take up to six cards. This is where you'll want to place all your cards that have RFID technology. The wallet also ships with a solar-powered Bluetooth tracker card. It is designed to fit in the outside pocket of the wallet.
The Ekster Wallet came packaged in a black box - the friendly instructions are also in black on the inside. The words are readable if you tilt the box slightly towards the light. These friendly instructions consist of the website for the user manual. The web-based manual is well set out.
The user manual contains a helpful video that shows you how to connect to your phone. I've been spending a few happy minutes getting my phone to ring the wallet and getting the wallet to tell my phone where it is.
Ekster's website will give you several models of wallet to choose from, depending on your needs. My model is the Ekster Parliament. There is even a handy strap which enables the wallet to hold little folding bits of special paper. (Baby Boomers will remember these. They're what we used to call "cash" in the old days. I can't remember the last time I used some, but it can be nice to look at from time to time.)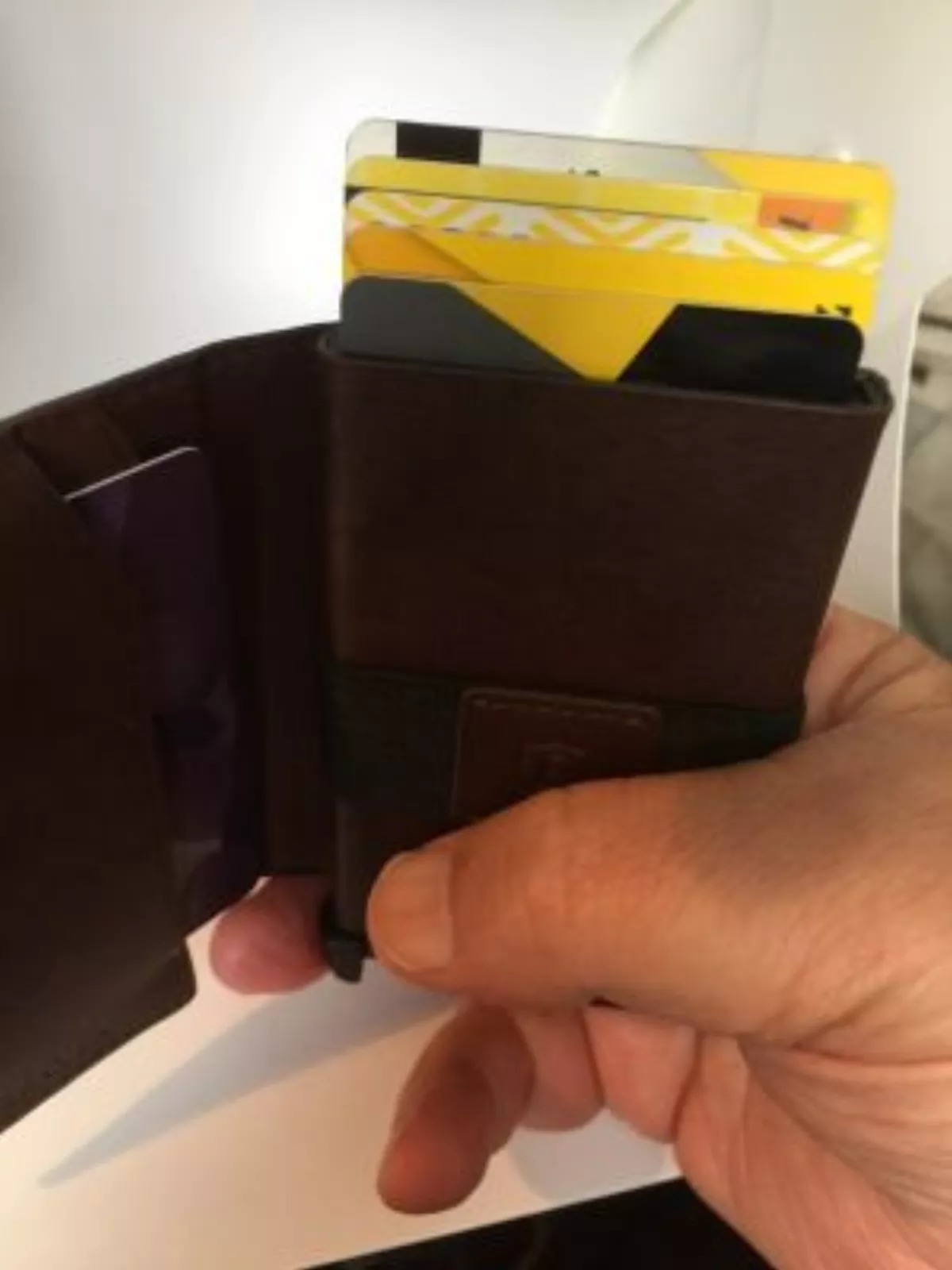 The TrackR card will come in handy the next time I misplace my iPhone. Speaking of iPhones, Ekster also market a very nice-looking iPhone Case for the iPhone 6 & 7, which also contains a slot for an extra sim card, something Apple have never got around to doing.
Shopping couldn't be easier. Just be aware that all the prices are in US Dollars, which means that at today's exchange rate, your USD119.00 Parliament wallet will cost you around NZ$175, but as this includes the tracker it's a pretty good price, especially given the stylish finish.
On a personal note, I am constantly misplacing my wallet and my iPhone. As long as I don't misplace both, I can now avail myself of a useful feature called Crowd GPS. It will advise you where your wallet was last spotted by the app.
Whenever another person passes by, your app will be notified of the wallet's location. For me that will be under the passenger seat in my wife's car. I can predict that now. The other great feature is the ability for your phone to ring your tracker, or for your tracker to ring your phone. The tracking app gave me directions to my place when I tried this function. You can also link the two items so they will warn you if you forget phone or wallet.
The convenience of having my cards neatly and safely stored in a nice-looking leather wallet that also protects my precious details from dastardly skimmers, is a not brainer. People spend a lot more on leather wallets, and this one has the advantage of keeping you safe while looking trendy at the same time.
If you're like me and forever misplacing things, you will love the TrackR app. Coupled with the wallet, you can rest easy known that you can no longer be skimmed, and that your absent-mindedness is now safeguarded. Just don't misplace both items!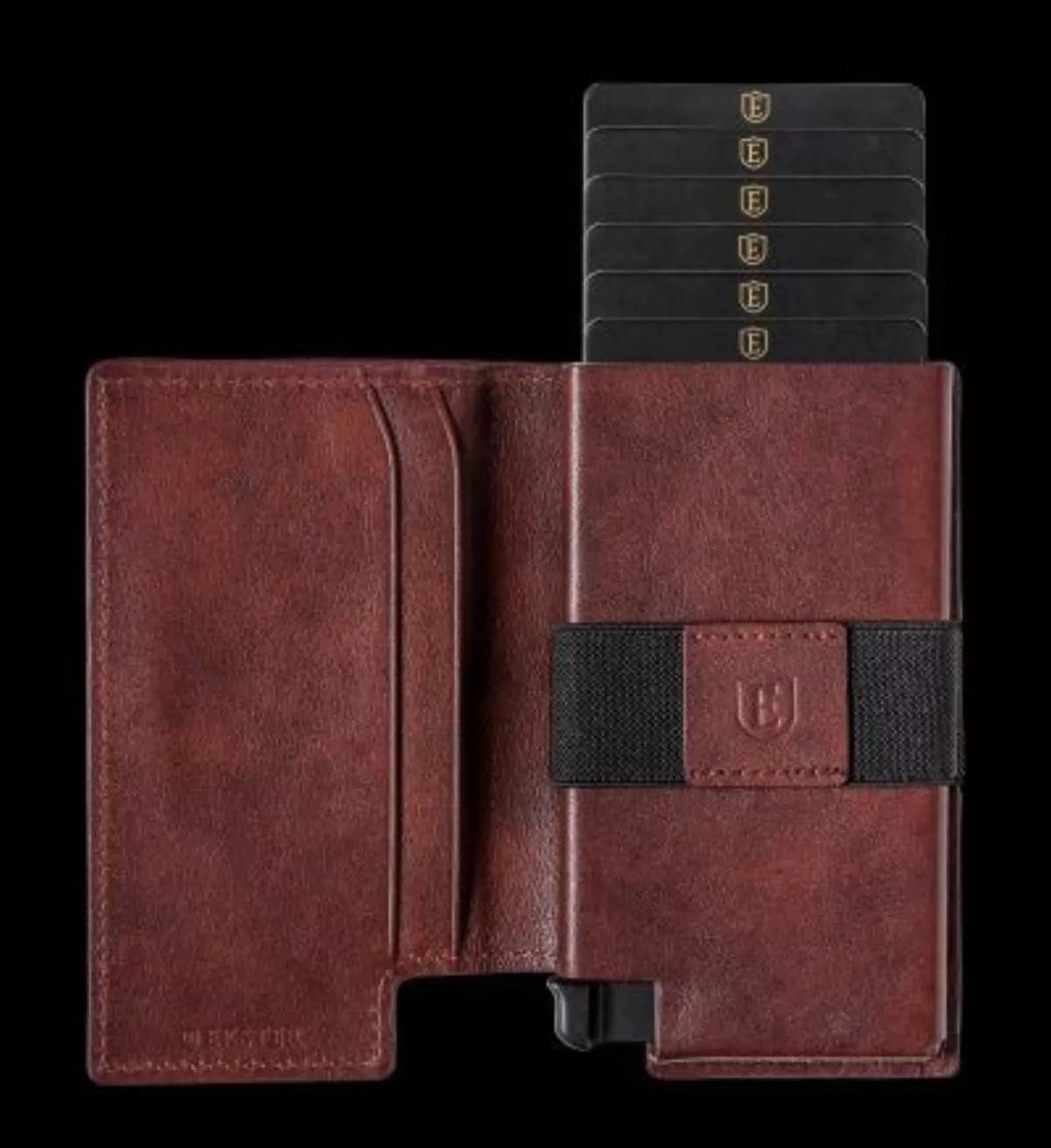 Related stories
Top stories