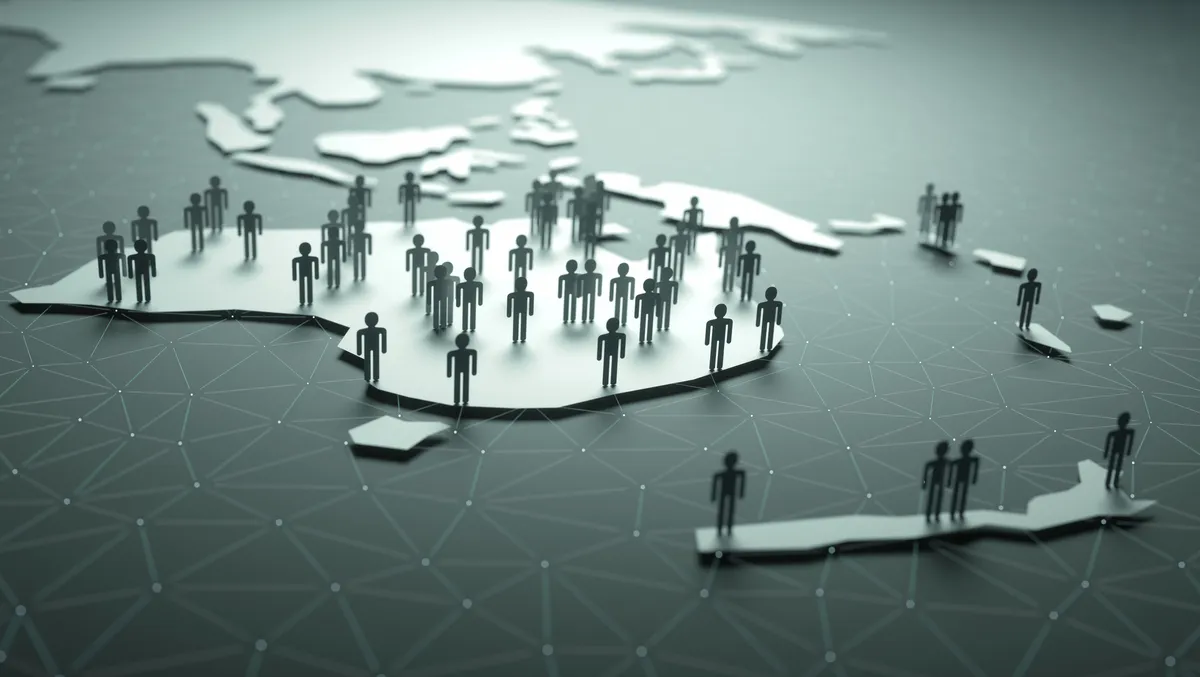 Gigamon APAC roadshow to show how to secure hybrid cloud
Deep observability company Gigamon has launched an ambitious roadshow across 13 Asia Pacific countries to demonstrate how hybrid cloud can be secured, based on deep observability into an organisation's systems.
Gigamon offers a deep observability pipeline that harnesses actionable network-level intelligence to amplify the power of observability tools. This powerful combination helps enable IT organisations to assure security and compliance governance, speed root-cause analysis of performance bottlenecks, and lower operational overhead associated with managing hybrid and multi-cloud IT infrastructure.
Jonathan Hatchuel, Country Manager ANZ at Gigamon, says GigaTOUR will show how harnessing deep observability can be a game changer for an organisation as they navigate their cloud transformation journey.
The will event show:
How deep observability goes beyond MELT-based monitoring approaches to extend the value of your existing cloud, security and observability tools.
Strategies on how to contain cost and ensure compliance in a hybrid cloud environment.
Insights into best practices for securing hybrid cloud infrastructure and detecting and mitigating exposure to cyber threats.
Improved reliability, faster incident response, and better resource utilisation in a single platform.
GigaTOUR will also include a sneak preview into Gigamon's roadmap and show how new features will help to secure the hybrid cloud environment.
Dates for the various Asia Pacific events, and opportunities to register, are here: www.gigamon.com/campaigns/gigatour.html.
Gigamon serves more than 4,000 customers worldwide, including over 80 percent of Fortune 100 enterprises, 9 of the 10 largest mobile network providers, and hundreds of governments and educational organisations worldwide. The company recently received an award for deep observability from Singapore Business Review, in the IT Infrastructure category.
In April, Gigamon was recognised as the leading vendor in the deep observability market in 2022 with 71% market share, according to a report by market intelligence research firm 650 Group.
The deep observability market continues to grow as organisations prioritise the need for increased visibility and enhanced security across hybrid cloud environments. According to 650 Group, revenue within the deep observability market is projected to reach $470 million in 2023, up 60% from 2022.
Further, by 2027, the market is forecast to reach $1.91 billion, a 52% compound annual growth rate (CAGR) with cloud and subscription-based offerings driving most of the revenue.
In parallel with the market, Gigamon has seen an increase in customer demand with the company gaining three percent market share in the second half of 2022 to garner 71% market share for the full year.
This growth can largely be attributed to the shift in digital infrastructures coupled with economic turbulence, which has created new challenges around security, customer experiences, and operational overhead in managing hybrid and multi-cloud infrastructure.
Shane Buckley, president and CEO of Gigamon, said at the time, "We are pleased to lead the deep observability market forward at a time when our customers must contend with both growing cyber threats and a turbulent macro-economic environment where they must do more with less."