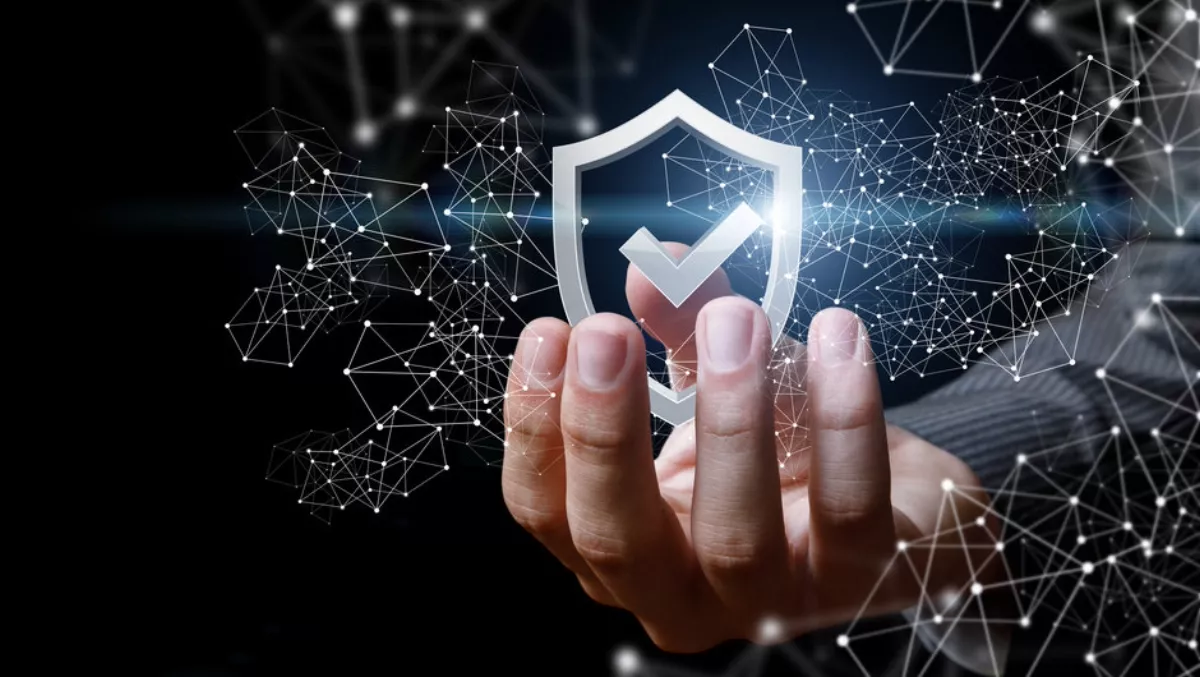 ForgeRock: Why safeguarding privacy is a competitive advantage
FYI, this story is more than a year old
Citizens have become increasingly aware of their privacy as well as the value of their personal data.
This awareness coupled with new regulations has forced today's businesses to reconsider how they handle customer data and how they communicate their data collection and use policies.
Business leaders who take the necessary steps to safeguard customer data will build brand trust, ensure compliance and help achieve their top-level business objectives, ultimately delivering their company a competitive advantage.
This sentiment is supported by research which revealed 75 percent of the identity and access decisionmakers surveyed consider the safeguarding of customers' privacy to be a competitive differentiator.
The global digital data revolution
To borrow words from Apple CEO Tim Cook: "Technology can magnify our worst human tendencies. It can deepen divisions, incite violence, undermine our shared sense of what is true and what is false. This crisis is real.
Speaking in Brussels at a high-profile global conference on privacy ethics, hosted by the European Data Protection Board, Cook called on the US to follow the lead of the European Union in privacy rules.
He argued against rogue actors and even governments [that] have taken advantage of user trust.
Cook described how humanity is living amid a "data industrial complex" in which "our own information is being weaponised against us with military efficiency.
However, the extent and potential impact of this personal data revolution is not widely understood by end users across the globe.
We know that when consumers are overwhelmed by lengthy online terms and conditions written in complex legal language, they will tick the consent box regardless and move on to access the services they want or need.
Many Facebook users, for example, were surprised by the Cambridge Analytica scandal, where up to 50 million user records had allegedly been shared by Facebook for secondary purposes and commercial gain without their explicit consent.
This is one example of the kind of information asymmetry that can disadvantage the consumer.
Ethical use of personally identifiable information is a human right
The Australian Human Rights Commissioner Edward Santow reflected in his foreword in his Human Rights and Technology Issues paper that, "As new technology reshapes our world, we must seize the opportunities this presents to advance human rights by making Australia fairer and more inclusive.
"However, we must also be alive to, and guard against, the threat that new technology could worsen inequality and disadvantage.
One key emerging technology is the Internet of Things (IoT).
As the number of connected things that businesses use grows, ForgeRock seeing an IoT security gap starting to emerge.
With the growth of IoT, businesses have unprecedented opportunities to streamline their business operations and build deeper customer relationships.
As such, customer privacy and security concerns have skyrocketed to the top of enterprises' business priorities — business leaders who fail to prioritise privacy and security protections do so at the risk of losing customer trust, and ultimately, endangering the future of their businesses.
As businesses compete to deliver secure, trusted customer experiences that are informed by personal data, managing customer identities and their relationships is key.
Power to the people
One way to help tackle this issue is to put power and control of personal information back into the hands of the end-user by improving informed consent management processes.
This allows customers to make educated and appropriate choices about how and when to share their data.
A customer identity access management (CIAM) strategy allows a business to take advantage of emerging technologies whilst complying with local and global regulatory frameworks.
A robust CIAM strategy will enable a business to offer a positive customer experience underpinned by security and in doing so will build trust, help to meet regulations and set a business apart from competitors.