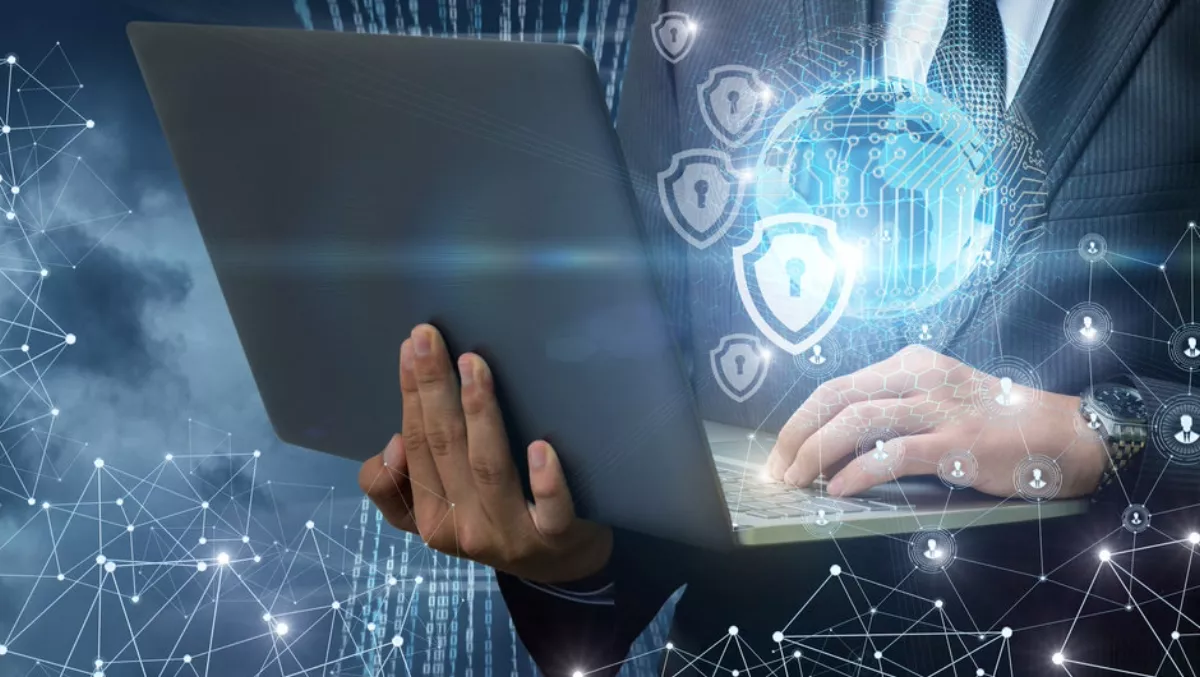 Forcepoint launches new converged cybersecurity solutions
Tue, 5th Mar 2019
FYI, this story is more than a year old
Cybersecurity company Forcepoint has announced the Forcepoint Converged Security Platform which accelerates enterprise and government agencies' digital transformation journey by enabling secure migration of data, applications, and business operations to the cloud.
Through the new converged security platform, Forcepoint is addressing CISOs' business-critical need today for consolidated, cloud-based security solutions in a deployment-agnostic delivery model.
The first solution available on the new platform, Forcepoint Dynamic Edge Protection, will enable enterprises to transform their network and security architectures to take advantage of the cloud across distributed application and network environments.
Leveraging the converged security platform's integration capabilities, Forcepoint also announced investments in a new technology partner ecosystem.
These partnerships will deliver customers integrated solutions that extend Forcepoint's solution across existing security infrastructure, including cloud, identity, network, and endpoint.
Today's announcement is the next phase in the company's commitment to transform the fundamental approach to cybersecurity by understanding the behaviour of users as they interact with critical data and intellectual property across global IT systems.
This enables customers to take advantage of one-to-one security controls applied to individuals based on the risk their digital activity presents to the organisation.
This ensures security operations are more effective and more efficient.
And, with the new converged security platform, CISOs can now define, enforce and monitor policies consistently across the security stack in one place—eliminating the gaps and redundancies of managing point products.
Forcepoint CEO Matt Moynahan says, "Behaviour-based cybersecurity is tailor-made for the era of mobility and cloud because it enables enterprises to detect and respond faster to risk than legacy paradigms that focus only on protecting infrastructure.
Forcepoint converged security platform
CISOs are grappling with an extensive technology stack which has created an urgent need for central management of network security.
According to IDC Security Products research director Chris Kissel, "Customers continue to embrace vendors that offer a platform approach to manageability and simplification across environments in addition to addressing the latest threats. Vendors that can address security in a dynamic, multi-cloud manner will ultimately be successful."
The Forcepoint converged security platform will provide the following features:
Hosts the company's complete range of enterprise-class security capabilities to deliver risk-adaptive protection and cloud connectivity anywhere organisations and their users are located

Enables a seamless move to next-generation, human-centric cybersecurity delivered through a cloud architecture

A reduction in security friction through the application of policies that are dynamically tailored to each individual user's actions so that businesses can innovate more rapidly

Open APIs which enable integration with third-party products to extend Forcepoint risk-adaptive protection across infrastructure delivering comprehensive security efficacy
Forcepoint dynamic edge protection
Forcepoint will use its Converged Security Platform to deliver a range of new, cloud-based solutions.
Forcepoint Dynamic Edge Protection, the first solution delivered, will provide an integrated network security solution that supports the modernisation of enterprise networks for cloud adoption.
The solution will offer converged capabilities for SD-WAN connectivity, next-generation firewall-as-a-service with security for Web and Cloud – all as a cloud-first, hybrid-ready service.
Through the converged security platform, Dynamic Edge Protection will deliver security that works everywhere employees are with solutions delivered from the cloud that take advantage of new advances such as behaviour-centric, risk-adaptive security without on-site updates or redeployment.
Highly distributed organisations such as retailers, financial institutions, hospitality providers, and government agencies can use Forcepoint Dynamic Edge Protection to significantly reduce the cost and complexity of connecting their hundreds or thousands of remote locations in a highly secure and manageable way.
The solution's "zero footprint" can replace disparate hardware appliances deployed at each site with integrated, behaviour-centric security services delivered from the cloud.
Global technology partner ecosystem extends risk-adaptive protection
Forcepoint is strategically investing in the creation of a human-centric technology partner ecosystem that enables customers to achieve their digital transformation outcomes. Forcepoint's global technology and strategic alliances span areas including public cloud, data classification, identity and access management.
As well as identity-as-a-service tools, collaboration, HR, IT service management, workflows, incident response and other mission-critical business applications.
Through its partner ecosystem, Forcepoint enables customers to simplify collaboration between vendors to create an integrated security stack.
The ecosystem enriches and expands the Forcepoint Converged Security Platform's understanding of the behaviour of digital identities, and also extends risk-adaptive protection to existing security infrastructure.
Inaugural technology alliances include AWS, IBM Security, Microsoft, Citrix, Boldon James, Ping Identity, Seclore and more.