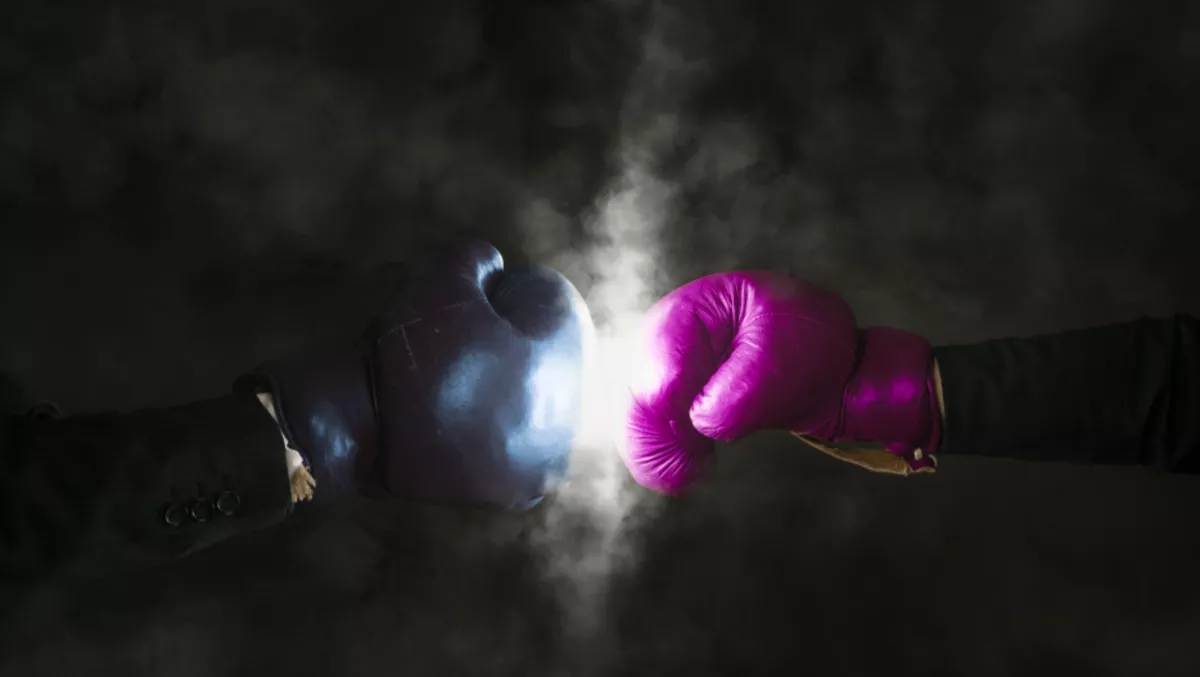 FEATURE: Tech's female powerhouses tackle women shortage issue
International Women's Day is upon us.
The day has been observed every year on March 8 since the early 1900s to celebrate women's achievements from the political to the social, while appealing for gender equality.
And what better time to tackle the elephant in the room that is the massive gender disparity issue that exists in the technology sector. Attend any tech conference or look around your workplace and 9 times out of 10 you will see exactly what I mean.
This is illustrated in statistics given most major research companies put the percentage of women working in the technology sector anywhere between 16 percent and 30 percent, while PwC research found that just five percent of leadership roles in the technology sector are held by women.
We've got some of the big female players in the tech industry to offer their opinions on the issue and advice moving forward.
Skillsoft CCO Tara O'Sullivan
O'Sullivan says women have long faced challenges when entering jobs or careers that are seen as 'for men'.
"The technology industry – and cybersecurity in particular – has a reputation as a boy's club, and this can make it difficult for women to make an impact in these organisations," says O'Sullivan.
"People tend to hire those they recognise and identify with, and this unconscious bias can foster damaging behaviours. Traditional stereotypes negatively influence women all the way through their careers, from education right through to hiring and promotion.
However, O'Sullivan says it is not just men that continued to enforce the tech industry gap.
"Some women, too, feel that men are better suited to certain careers. This is why there are so many programmes concerned with getting girls into cybersecurity. We need to challenge and eradicate old-fashioned views – held by parents, children, teachers and employers – that girls are less likely to want to be involved in STEM disciplines.
Bitglass director of global support services and customer success Swati Chopra
Chopra says that as it stands today, anyone can promote women in STEM to create a large female contingent in technology and science.
"We need to motivate our sisters, daughters and wives to gain higher education and aspire for executive roles! Companies who aspire to gender parity and equality need to incorporate 3 R's in their corporate blueprint: respect, role equality and remuneration for women," says Chopra.
"When it comes to respect, women who ask for a raise or a promotion may be perceived as bossy or aggressive while their male counterparts are perceived as ambitious and career focused. Firms must give equal respect to women and support them when they aim high.
In regards to role equality, Chopra says it is time to promote an equal gender pool of prospective candidates for every promotion.
"And when it comes to remuneration, organisations should do annual audits to make sure men and women are paid equally in the same roles and for similar skills. At the end of the day, companies should hire women in the same ratio as men so there is more diversity and gender parity within the organisation," says Chopra.
"Every team or organisation should have a healthy mix of men and women. Salary and promotion criteria should be the same for men and women, and equal opportunity promotions should exist to promote from within a diverse pool of prospective candidates."
Exabeam senior data scientist Joanna Hu
Hu says quite simply women's opinions are not taken as seriously as men's. This phenomenon exists in Silicon Valley but is much more obvious in Asia.
"During my first business trip to Asia, I was always the only woman at meetings (5-20 people). Women in the local office are not invited are usually because they don't have a high enough title. I also found the most popular local female employees are the ones who are super nice and submissive," says Hu.
"Instead of blending in to become a 'nice' and 'yes' lady, I always voiced my opinions at meetings confidently, and was not afraid to argue with men if I believed in my ideas. I explained my reasons and gave numbers and examples. I was happy to find that I was soon taken to be an expert engineer, and my ideas were implemented into the final product.
Hu says she believes it was easier for her to act like this than the local female employees because she was effectively an 'outsider'.
"Only in an environment fostering gender equality can women truly be treated equally. Reward should be purely based on one's ability.
Fuzzy Logix marketing director Shantayne Augustine
Augustine says she is proud to be a female working the tech sector.
"It's an exciting, fast-paced sector, but is sadly still very male dominated, partly due to the alarmingly low number of girls pursuing STEM subjects at college," says Augustine.
"I cannot emphasise enough to any young female starting out on their career today that they must remove any barriers - real or perceived - about the 'difficulty' of working in this sector. Sure, you have to be strong, but then we as women are just that, aren't we?
Augustine recommends the tech sector to all women.
"I sincerely hope I have become something of a role model to those around me considering their career options; I cannot recommend it highly enough for a rewarding career during which you never stop learning.
Puppet EMEA VP Marianne Calder
Calder says this year has already seen a lot of light shone on the issues surrounding women and inequalities in the workplace.
"While huge progress has been made, there is still a lot more to be done to close the gender gap. Small changes, from ensuring a diverse pipeline for recruitment to create a diverse team to then implementing a mentoring programme to support employees through every step of their career progression, can make a big difference in creating a balanced talent pipeline," says Calder.
"It is time we stopped just talking about the gender gap and instead focused on what can be, and is being, done to close it. By achieving this, organisations will ultimately be the ones that benefit.
Calder stresses its not just women that will benefit from a more equal workforce.
"The tech sector is very competitive and every company wants to bring in the best talent. To do this most effectively you have to assess 100 percent of talent out there, not just 50 percent of it - and this is something we pride ourselves on at Puppet," says Calder.