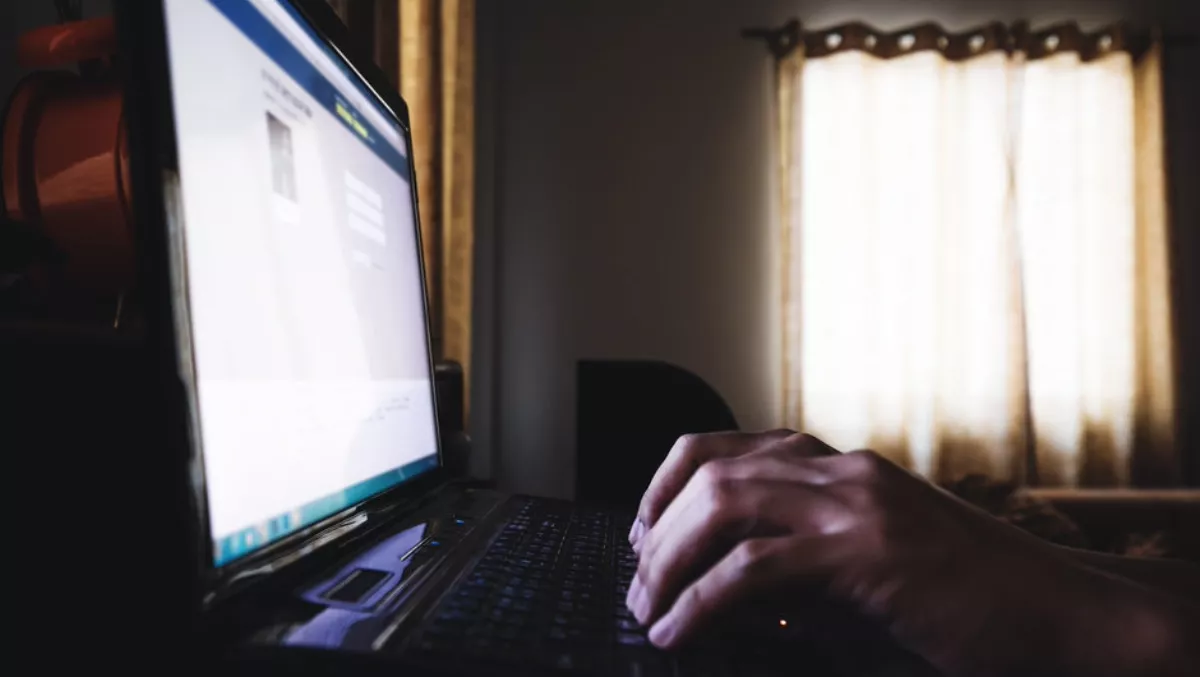 Facebook breach: Ready for the coming phishing wave?
FYI, this story is more than a year old
Facebook is never far from the news agenda, so it was no surprise to see the company under the media spotlight again when it was revealed that a recent hack exposed the personal information of 30 million users.
After polling visitors to Cloud Expo earlier this year on their views of Facebook and data privacy, Barracuda Networks took to the floor at the IP Expo show in London earlier this month to learn how businesses felt about their defences in the wake of the latest high profile attack.
The last time Barracuda spoke to the tech industry at a UK trade show, it was on the back of the news that millions of Facebook profiles were apparently exploited for political purposes, so we were keen to understand how views had changed in the six months since then.
Back in April, trust in Facebook appeared to have been badly affected, with 55% claiming that they trusted Facebook less as a result of the Cambridge Analytica scandal.
Results from IP Expo further confirmed this, with 41% of respondents citing that they didn't trust Facebook even before this latest news story.
What's encouraging is that individuals are taking measures to protect themselves - 28% said that they had amended their security and sharing settings as a result, almost identical to the 29% who said the same at Cloud Expo.
Individuals in the IT industry have definitely become more wary of how they're using Facebook, but did this have any bearing on their business?
So what does this mean for businesses?
While a great deal about what happened is still unclear, it is known that while initial reports suggested 50 million accounts were accessed, it was actually closer to 30 million.
Despite this smaller number, it's clear that hackers were able to get access to a significant amount of sensitive information.
For 15 million users, the hackers had access to their name, phone number, and email address.
But for 14 million users, the attackers had access to the above as well as their relationship status, work, education, religion, current city, gender, username, device type, pages followed, last ten places checked into or tagged in, and 15 most recent searches.
Much of the information accessed can be used by cyber criminals planning their next phishing attack, and as it includes people's workplaces.
This could well lead to an increased risk of phishing attacks at work.
More than a third of the visitors Barracuda Networks spoke to at IP Expo (35%) felt that the Facebook hack was likely to increase the likelihood of phishing attacks on businesses, since attackers would be emboldened by its success.
Around 20% of our respondents felt it could work the other way though, as businesses would be forewarned and, therefore, forearmed against such attacks.
Whatever the reality, businesses are certainly not being complacent when it comes to resisting phishing attacks.
One in four (25%) of the 200 businesses who took part felt that they have both the technology and the user education in place to feel very confident in their protection.
Confidence in technology but not user education meant that 38% felt quite confident in their ability to resist an attack, while a focus on user education over technology had instilled confidence in 22%.
Only 7% felt that they were sitting ducks, with neither the technology nor user education in place to protect their business.
What now for businesses and individuals?
Anyone who regularly uses Facebook needs to review their security and sharing settings immediately if they haven't done so already.
This is especially important if other apps connected to your Facebook account, as this gives attackers even more avenues of access should they take over your account.
For businesses, the best defence against phishing and spear phishing is to help make users aware of the threats and techniques used by criminals.
Organisations should implement a simulation and training program to improve security awareness for their users, regularly training and testing employees to increase their security awareness of various targeted attacks.
Simulated attack training is the most effective form of training, as it helps humans recognise the subtle clues to identify phishing attempts, and gives employees a baseline understanding of the latest techniques attackers are using.
Effective user training can help prevent a lot of attacks, but keeping out attacks that don't enter via email requires a combination of effective perimeter filtering, specially designed network architecture and the ability to detect malware that may already be inside the network.
Businesses also need to keep up-to-date with software, security and firewall updates to ensure they have the most sophisticated approach to security in place to defend against threats.
This demonstrates that single sign-on and multi-factor authentication are not the silver bullet of protection against account compromise, because if the authentication provider gets compromised, all connected applications are breached.
This demonstrates the importance of using AI that can monitor employee behaviour and detect anomalies in real time.
With huge global organisations such as Facebook and Google showing themselves to be susceptible to cyber-attacks, it's clear that businesses need to remain vigilant.
Every new breach further proves that the public needs to preserve and protect their own cloud data, because the providers are not.