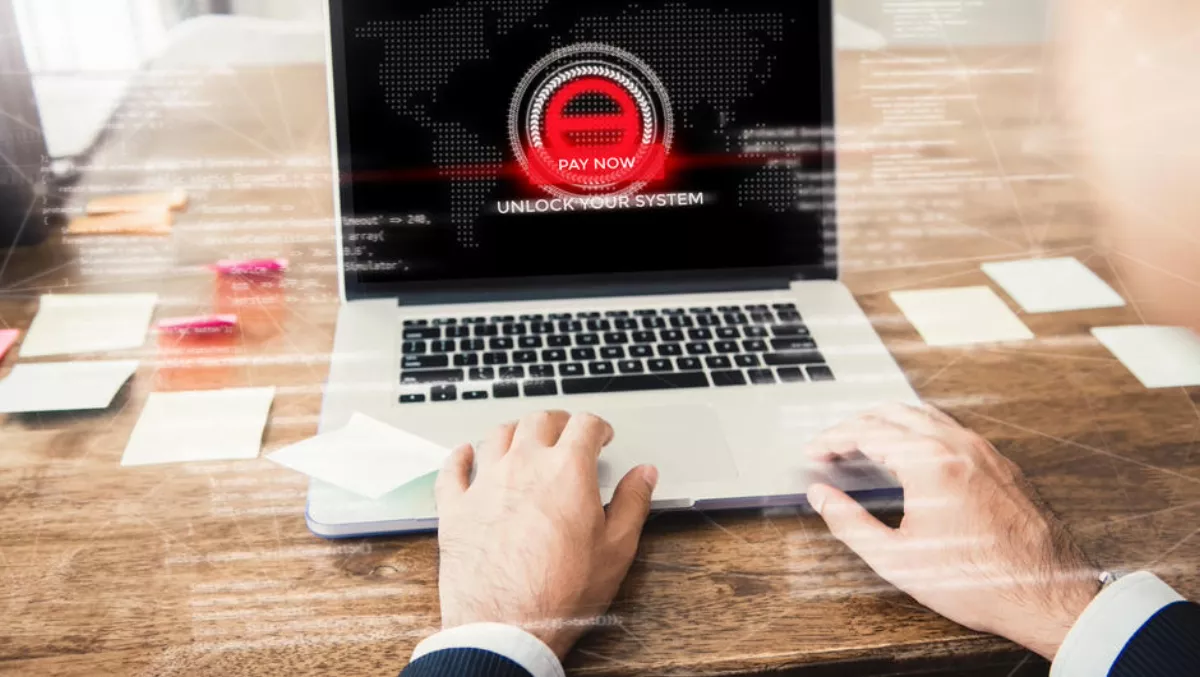 An expert's take on the state of ransomware today
Wed, 8th Aug 2018
FYI, this story is more than a year old
The cybersecurity landscape is complex and evolving fast. Just as the threat landscape has evolved, so too have the technologies that are being used to protect businesses and consumers.
They have had to; traditional methods of protection are no longer enough to keep organisations ahead of today's threats. Take ransomware as an example. Ransomware works by extorting money from victims by encrypting their files until the ransom has been paid.
One of the biggest challenges in the fight against it is that there are thousands of ransomware variants; tiny pieces of code being adapted and used over and over again. In addition, some businesses do not have specific anti-ransomware technology installed – contributing to ransomware's continued success.
Businesses must be prepared in order to effectively protect themselves from today's cybersecurity threats. Here are my five tips to staying ahead of ransomware:
Remember: you are always a target. Ransomware does not discriminate – small, medium, and large companies have all been targeted, across almost every sector. Organisations must expect to be a target and should prepare themselves accordingly. What's more, organisations would do well to remember that a huge number of ransomware victims are struck twice, as attackers are no longer removing previous victims from their target lists.
Get educated. Employees can be an organisation's weakest link or strongest security advocate, it is vital that they have the training and skills to ensure they are not the former. This is true across any industry – from hospitality to healthcare. In fact, financial services (FS) is the least likely industry to have experienced a ransomware related breach of late – but even so, 4 in 10 FS have fallen victim to a ransomware attack in the last year.
Investigate advanced technologies. Traditional antivirus and endpoint security will only block known ransomware variants, but with these variants evolving every day it is critical for organisations to deploy next-generation technologies that will block zero-day attacks. Advanced technologies can save the day, for example, even though the healthcare industry has the highest propensity to suffer an attack (76 per cent), it is also the sector with the highest level of anti-ransomware protection in place (53 per cent) – meaning the industry manages to stay relatively well protected. Patch early and patch often. Organisations looking to get ahead of ransomware must be on top of software updates and patches which are commonly used by hackers to gain access to systems. Patching early, and patching often, is the only way to overcome these challenges and must be a top priority to any organisation.
Choose the right technologies. Unfortunately, even the best IT teams can't stop threats alone, they need to be empowered with the right technologies to protect their organisations from breach. Organisations must therefore invest in technologies that combat advanced cybersecurity threats, like ransomware to be in with a chance of beating hackers.
Whilst it might not seem like a necessary cost to take on, organisations must remember that the cost of the technology is a fraction of the cost of the impact of an attack, which has the potential to bankrupt organisations both financially and in terms of reputation. Businesses cannot forget this when investigating their security options.