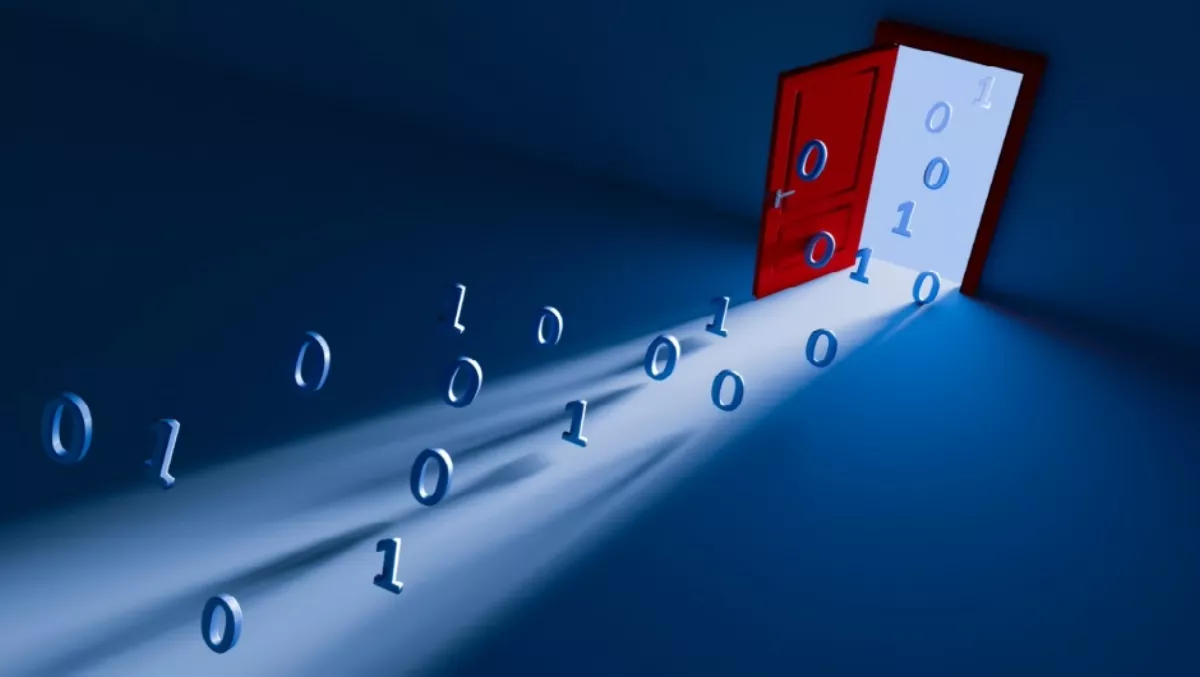 EXPERT INSIGHTS: Why every endpoint is a potential entry point
FYI, this story is more than a year old
According to IDC the enterprise mobility market will rise to $USD3.5 billion by 2018. However, as the number of endpoints and applications within the enterprise grow exponentially, so too do the threats. Mobile proliferation has introduced new risks and vulnerabilities, while expanding the attack surface.
Cyber criminals are no longer limited to a handful of network access points to breach an organisation's data. Moreover as some mobile workers can remain uneducated when it comes to passwords and irresponsible in protecting against physical loss of devices, endpoints will increasingly be targeted. According to Verizon's 2016 Data Breach Investigations Report weak, default or compromised passwords are behind 63 per cent of breaches, while nearly 10,000 incidents of physical theft and loss of devices were reported.
It is thus becoming increasingly important for businesses to realise that every endpoint is a potential entry point.
Realising the threat beyond the network
Historically, IT security conversations focused almost entirely on perimeter based defenses and in particular, monitoring and controlling incoming and outgoing network traffic based on predefined security rules. By adding more walls and observing everything that entered and left the network, IT could safeguard corporate infrastructure and data. The endpoint was just an afterthought, with some anti-virus software and maybe encryption thrown in.
Yet the rise of mobility has expanded the types of devices in use, making it possible for employees to remotely access sensitive corporate data. The network is thus no longer a contained environment; instead it extends as far as the endpoint, even if it is off the corporate network.
Attacks can come from anywhere
The attack surface is not typically limited to one threat vector and it is a misconception that malware is often the sole culprit. Attacks can be internal or external, targeting the network, software or even the user themselves. The reality is that sophisticated attacks often involve a combination of these components.
Despite a company's best intentions attacks evolve, meaning that businesses need to constantly change their security posture. To use the analogy of a house - businesses cannot afford to put locks on the front door only - an attacker will simply focus their efforts on an open window or in some cases, they may already be inside.
Developing the ideal security model
Many organisations are already employing some form of application blacklisting and patch management in response to endpoint security risks. However, depending on these tools alone can often provide an organisation with a false sense of security because – in order for these security measures to be effective – the attack must originate from a known source. Zero-day vulnerabilities, spear phishing and other advanced attacks are designed to evade these technologies.
A security model that focuses on restricting the endpoint will not provide a mobile workforce with the flexibility that they need and expect. This will likely only lead to a poor user experience, often stifling productivity. In the short term, shrinking the attack surface may help plug these discernible holes.
Protecting a moving target
Effective endpoint security is challenging due to the constant need to maintain visibility of a moving target. Hence, when an endpoint is compromised, it is imperative that organisations can monitor the device, as well as identify the context of the event. Such information allows for a timely and appropriate response and enables organisations to isolate the attack to prevent the spread of infection. It also means that comprised devices can be freezed so sensitive data or authenticated data stores cannot be accessed.
Visibility across all endpoints will allow a business to establish a security baseline, by identifying where its devices are, what data it stores and what security tools, such as encryption are still active and enabled. With the right set of response tools, an organisation could even disable endpoints and delete sensitive data from them if the devices have been compromised.
A layered approach to security
Organisations should undertake a layered approach to security that protects against both internal and external threats. An ideal framework is comprised of network, endpoint and data security solutions to ensure the organisation is protected against the most common threat vectors. Then the company must review, renew and replace each layer on a regular basis.
However, technology alone is not enough, a business will need to train employees regarding IT security best practices. Security must also extend to wherever the employee is, regardless of whether they are working from a desktop or remotely on a tablet.
Based on the current threat landscape and a myriad of security tools available, many proactive organisations no longer view endpoint security as an attempt to remain 'protected'. Instead, it is about the organisation considering itself to be in a constant state of compromise and remediation, based on their own unique risk threshold.