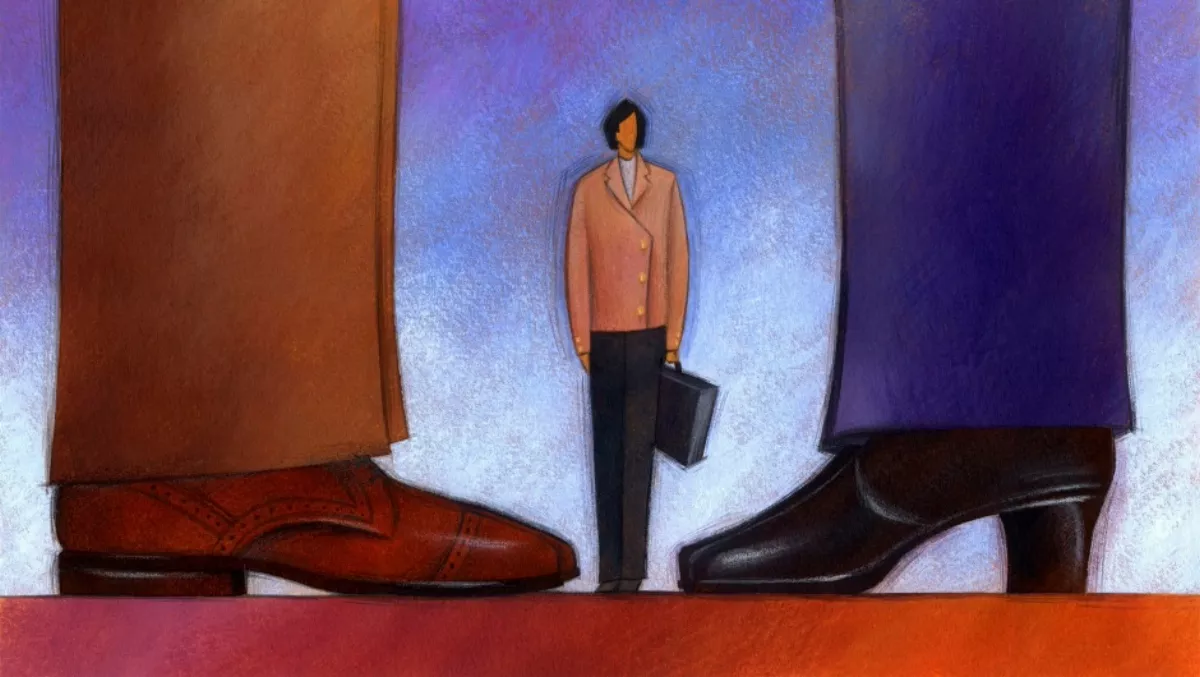 Expert comment: Women shortage in cybersecurity needs addressing
The cybersecurity field is well known to be suffering from a massive skills shortage.
According to a report from Kaspersky, firms are struggling to encourage fresh talent into the sector and meet growing workforce demands with the gap predicted to hit 1.8 million by 2022.
And this is only the tip of the iceberg, as the real problem lies within the workforce which is further exacerbated by a distinct lack of female representation – only 11 percent according to The Global Information Security Workforce Study from (ISC)2 and its Centre for Cyber Safety and Education.
You only need to go to any IT or cybersecurity conference these days to see the problem in the flesh.
Director of Consulting Services for EMEA at Skillsoft, Trish Burridge says this striking disparity raises a number of questions including would narrowing the gender divide help to address the current skills shortage, and if so, how can it be achieved?
"Not only are these worrying statistics for the industry, but the corporate landscape as a whole," says Burridge.
"Every industry in some way has been disrupted by technology. Businesses want employees with the digital skills needed to meet the demands of the modern workplace.
Kaspersky's report questioned 4,001 young people (an even split of male and female) from the UK, USA, France, Germany, Italy, Spain, Israel and the Netherlands to uncover their interests, influences and attributes, and their awareness and perception of cybersecurity as a profession and future career.
On average, respondents had decided their future career before there 16th birthday. Men were significantly more likely than women to choose mathematics (49 percent vs 36 percent) and IT (21 percent vs 7 percent) as their preferred subjects at school.
Furthermore, only a fifth of respondents were clear on what a cybersecurity expert does, dropping to just 16 percent for women.
Among the reasons for not selecting a career in cybersecurity, a lack of experience of computer coding (57 percent), not having any interest in computing as a career (52 percent) and not being aware of, or knowing enough about cybersecurity careers (45 percent) were the most prevalent among women
Kaspersky says that contrary to popular opinion, young women do have the skills required to enter cybersecurity roles. They do perceive the role to be of value to society, and have largely had positive interactions with the industry. So, what's missing?
The report asserts it all comes down to a certain chain of events and influences that must occur as soon as girls start thinking about their future careers.
From advice and information given in school, to the guidance of friends and family members and interactions with businesses and the media – somewhere along the line, a link is being missed.
The report says that by connecting these dots in the right ways, the cybersecurity industry has a good chance of attracting young women and proving itself as a worthy, reputable career, tackling a gender divide that is currently showing no signs of diminishing.
"Organisations are increasingly turning to training programmes to upskill their current employees," says Burridge.
"If young women do not have a strong digital skills base when entering the workforce, they will undoubtedly be at a disadvantage against other candidates that do.