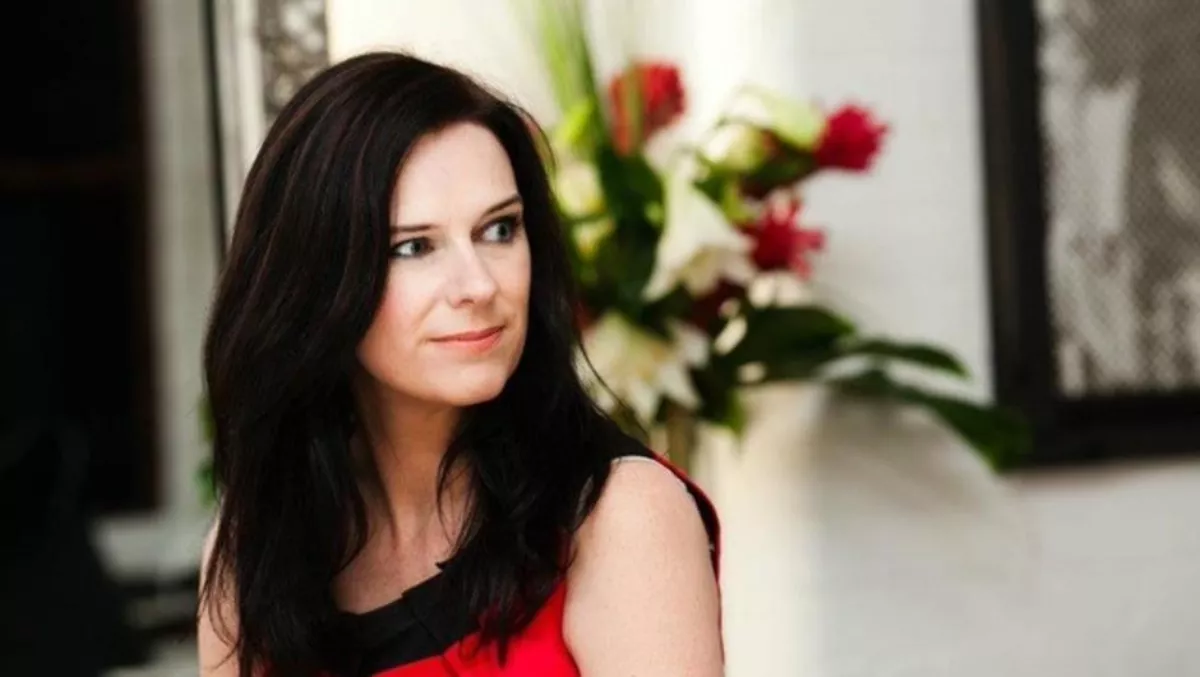 Exclusive: Tackling the challenges faced by women in cybersecurity
Fri, 3rd Aug 2018
FYI, this story is more than a year old
Women in cybersecurity are still facing discrimination despite the progress made in the industry in the last ten years.
Many of the causes of discrimination are systemic, embedded in the practices of large legacy institutions and outdated policies.
SecurityBrief spoke to cybersecurity entrepreneur, CISO advisor, author and speaker Jane Frankland about the challenges women face and what organisations need to consider when hiring and retaining a more gender-balanced workforce.
What are some of the challenges women face in the security industry? Do they vary by region?
From the dialogues I've had with women in the field, I know that the reasons they cite for moving jobs are misalignment to their organisation's culture, burnout, unfair treatment, feeling bypassed for promotion, or on account of family.
Technology companies can be hostile environments for women in cybersecurity as some are still built around male bonding and facilitated by the sexual objectification of women.
Improvements in culture can make an enormous difference to the way every cybersecurity professional operates in the workplace, not just women.
One to tackle proactively is the work-hard, play-hard culture – the ruthless, macho competition to arrive early, stay late, work harder and party, which remains prevalent amongst many cybersecurity organisations and consultancies, yet has been shown to increase turnover rates and absenteeism, and stifle performance and profits.
The unspoken old-fashioned rule for managers, or anyone aspiring to be one, is that if you leave before a certain time, you're not committed to your job, and promotion will be unlikely.
The pressure is particularly noticeable for women, especially if they're mothers or carers.
In environments such as these, many women either accept the reality that if they won't conform to expected standards, their careers will be stifled, or they compensate by working harder, staying later, and adopting more of a male persona.
They'll try to fit in, or otherwise they'll hide their family arrangements.
What are the main reasons these challenges exist?
Increasingly, cybersecurity is recruiting from the same pool – computer science, technology, and the armed forces or intelligence.
While these professionals are needed and hugely valuable, having one type of profile in cybersecurity holds us back.
It makes us miss things – if we're all thinking the same thing, then you could argue that no one is really thinking.
What can organisations do to address these challenges?
Hiring and recruitment can be improved through formalised processes and technology.
Thanks to advancements in the latter, data can help to inform and reduce bias, too.
Tools like Textio can analyse the language used in job descriptions and ensure it's neutral.
Certainly, when it comes to women, language is often unintentionally gender-coded and plays to a range of stereotypes, ideologies, and belief systems that surreptitiously try to justify the status quo.
When job descriptions aren't checked for gender bias they can put a lot of female talent off applying.
Many companies do a poor job.
There are many issues with HR and recruiters who tend to lack knowledge of what cybersecurity roles entail, and look for keywords and certifications.
Hiring managers usually lack interviewing skills.
Some don't have adequate hiring processes, which results in them hiring staff like themselves.
They usually defend their actions by talking about "fitting into company culture," yet this is often just code for hiring in their mirror image.
It's important when writing job descriptions each time someone leaves to think about the responsibilities of the role that's needed and checking for gender-coded language can help when advertising for positions.
Then, having well thought out, defined processes at the interview stage, along with technology that can strip out all references to a candidate's gender, age, ethnicity, religion, etc… can further help.
Some companies though do an incredible job of recruiting women into their workforces – equal numbers to men – but they have problems retaining them.
The issues they have largely boil down to company culture.
Flexible work settings, and managing gender discrimination policies, and unconscious bias training can help.
What are some important things to consider when implementing Women in Security programmes?
Countless studies have shown that women and men gauge risk differently.
Women are better at assessing odds than men, and this often manifests itself as an increased avoidance of risk.
As women are typically more risk-averse, their natural detailed exploration makes them more attuned to changing pattern behaviours – a skill that's needed for correctly identifying threat actors and protecting environments.
In addition to these traits, women are acknowledged to be highly intuitive too.
Men, on the other hand, tend to be more pragmatic with their thinking.
When two sets of people are attacking a problem, they're able to solve it uniquely and much faster.
As not all risk is the same, the dialogue about how to approach it is also richer.
What can women in security do to take up more security roles?
Networking plays an important role within cybersecurity.
It's not a case of just being qualified or passionate about and interested in cybersecurity.
You have to get a foot in the door.
You have to look the part, be recognised for visible work (not invisible work, which typically women do), and communicate your value every step of the way.
This even applies to women at the top of their game.
I don't think you have to be a certain type of person to work in cybersecurity, but being tenacious, thick-skinned, and be able to adapt to change helps.
You have to learn how to play a political game if you want to rise within a corporation.
You have to accept that often you'll need to be more mobile and hop from one job to another in order to receive promotions and pay increases.
Sometimes, you'll end up going back to the company you left but having climbed a few ladders.