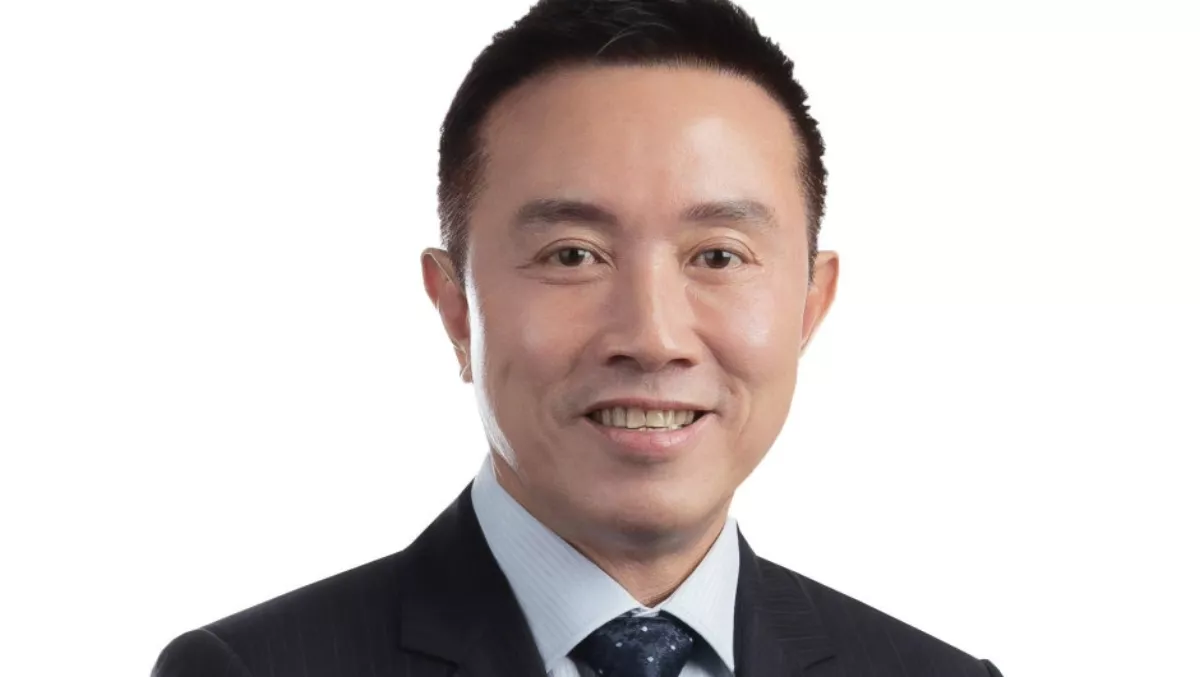 Exclusive: Securing cloud data in the APAC environment
The cloud is changing how businesses store and manage their data, leading cybercriminals to adapt their attack methods.
The Asia Pacific region is adopting cloud technology at a rapid rate, but its cybersecurity practices need to keep up.
TechDay spoke to Pivotal APAC and Japan vice president and managing director Lionel Lim about the biggest developments in cybersecurity in the Asia Pacific region.
What are the biggest cybersecurity trends you're seeing in the region?
The three biggest trends we're seeing in the region are ransomware, cryptojacking and phishing.
Ransomware remains a firm favourite among cybercriminals as it requires very little effort in terms of execution while offering the potential of huge monetary returns.
The rise in ransomware can arguably be traced to last year's WannaCry attacks in which its effectiveness in crippling organisations on a wide scale was displayed.
It comes as no surprise that the APAC region saw 1,000% increase in ransomware detections over the past year.
As of now, a cause of concern for users would be the Magniber ransomware which is currently expanding across Asia targeting users with Chinese and Malay PC language settings.
With cybercriminals typically following the money, the rise and popularity of cryptocurrency has attracted their attention too.
Unlike ransomware attacks, signs of cryptojacking are less obvious in which victims merely experiencing a reduction in PC performance.
Because of its seemingly benign signs, the thought of being attacked by a virus will not cross the minds of victims and possibly remain undetected.
According to Kaspersky, cryptojacking will slowly replace ransomware as cybercriminals' weapon of choice.
Despite being around for years, phishing still remains a major concern for organisations because the majority of users are unable to develop good cyber hygiene in line with the rapid rate of digitalisation that the APAC region is undergoing.
Such a problem is exacerbated with the surge of more sophisticated phishing methods such as spearphishing.
How is developing infrastructure changing how businesses need to approach cybersecurity?
Threats today are evolving at a rate that makes it impossible for traditional security measures to keep up, essentially rendering traditional approaches to cybersecurity ineffective, especially in today's cloud-native environment.
The best way organisations can protect themselves is to rely on an infrastructure that is 'born in the cloud'.
Unlike traditional software development, which usually considers security as an afterthought, security is integrated into cloud-native apps from the very start.
In addition, security vulnerabilities are identified and eliminated at every step of the development process.
This leads to the establishment of an end-to-end security element which is a level of security rarely offered by standalone security software.
Malware, including ransomware and cryptojacking, thrives on vulnerable software and static, unchanging systems.
With cloud-native software's agile nature, organisations are constantly changing their system and proactively 'combating' malware threats.
If required, organisations will be able to patch vulnerabilities as soon as the software is available.
On the other hand, it is common for enterprises to take months just to deploy patches across legacy systems.
Furthermore, cloud-native software enables companies to implement frequently rotating credentials every minute or hour so they are only useful for short periods of time.
This will help combat phishing threats by rendering leaked credentials worthless.
What are the cybersecurity risks of storing data in the cloud? How can these be mitigated?
While it is true that there are risks of storing data in the cloud, it should be noted that most of these vulnerabilities are due to human factors such as the lack of good internet cyber hygiene.
With phishing being the primary reason behind unauthorised access, organisations must make the effort to constantly enhance employeecybersecurityity knowledge and foster a culture of cybersecurity.
Organisations could also look to implement multi-factor authentication solutions as an additional layer of security.
Alternatively, the implementation of a cloud-native app will allow organisations to frequently rotate credentials.
This will effectively eliminate human weakness in the cybersecurity chain especially in a time where bring-your-own-device (BYOD) cultures are becoming more prevalent.
Another security risk of the cloud is the hosting of data in an external location.
While it is this very feature that enables employees to access data from any location and raise productivity, it also means cyber criminals will be able to attack it from anywhere too. Any successful data breach on a cloud provider could also give cybercriminals data to other organisations hosted by them too.
Organisations can overcome this weakness by adopting a hybrid cloud architecture, storing sensitive information on private cloud with non-sensitive information on the public cloud.
How are businesses in the region placed to tackle them?
According to a study by Frost and Sullivan and LogRhythm, more than half of organisations in APAC are either reactive towards threats or have multiple tools deployed piecemeal.
This lack of integration and optimisation are characteristics of traditional security approaches to cybersecurity which are no longer effective today.
With cloud adoption in the region standing approximately at 90%, a figure that's only going to increase over time, organisations are opening themselves up to attacks especially if the cybersecurity measures of their IT environment are not made for the cloud.
To remain secure in today's cloud-native era, organisations must adopt a security-first approach in all aspects of their business and applications from the ground up as they continuously digitalise and proactively reduce cyber security vulnerabilities rather than reacting only when a breach is detected.
At present, APAC could lose staggering US$1.745 trillion due to cybersecurity incidents, a figure that's more than 7% of the region's total GDP and will only increase over time unless organisations begin adopting new approaches cybersecurity.