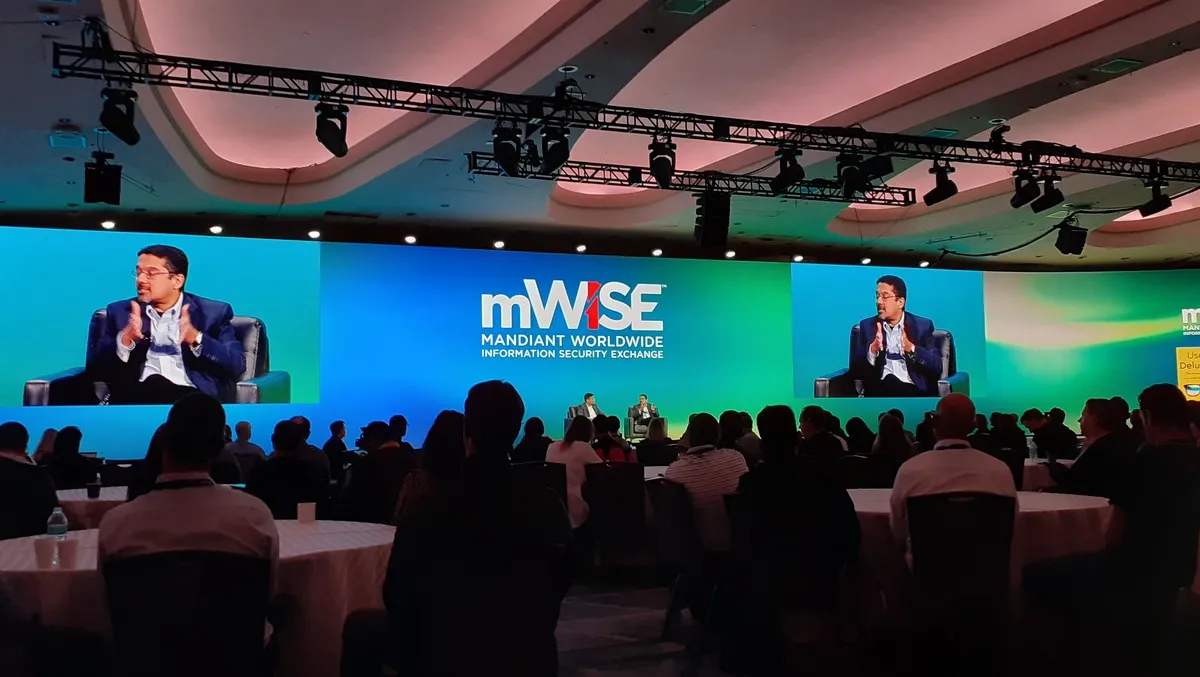 Exclusive: mWISE 2022 highlights supply chain risk and mental health
mWISE 2022 concluded today in Washington, D.C. The first under its new name (previously the Cyber Defense Summit), the conference has been a successful three days spent with industry professionals, generating insightful discussions around growing global threats and what needs to be done to mitigate them.
Supply chain risk is a hot topic for the year ahead
A breakout session on the second day of the conference was hosted by Kevin Mandia, CEO of Mandiant, in conversation with Jennifer Bisceglie, Founder and CEO of Interos.
The Growing Impact of Supply Chain Risk on Organizations Globally saw Mandia and Bisceglie discuss the role that cybersecurity plays in ensuring supply chain operations are maintained.
Interos provides supply chain visibility to 350 million companies worldwide through mapping and monitoring the global supply chain.
The company's particular focus is on assessing systems and customers in the hyperconnected global economy.
This includes being aware of ships, as well as interruptions caused by cyber breaches and their knock-on effect.
"When things go bump in the night, the idea is to preempt that disruption, so you don't feel it," Bisceglie said.
She also said Interos' research indicated that 80% of companies have budgeted to put in place technology to map and monitor their supply chain for the year ahead.
Further, Bisceglie noted that Interos has been able to improve its services by embracing Big Data and implementing it to teach machines how to use forensics to understand risk. In existence for 18 years, the company had previously conducted its operations manually for 14 of those.
"You want the data to drive decision-making rather than having to do lots of research," she said.
Ultimately, the push to raise awareness comes as a result of Russia's invasion of Ukraine and the supply chain challenges this has presented.
"[It is about] understanding how reliant you are on organisations you may not know about," Bisceglie said.
Asked whether the data that Interos provides was at risk of being hacked to further disrupt the supply chain, Mandia responded, "I've never seen a modern adversary change data. It is a rule of the playground that hasn't been altered yet."
Closing keynote: A focus on preventing burnout
Throughout the event, poll questions were asked of the audience. Nearing the end of the conference, the audience was asked what their mental state was at that exact moment. Most people felt they had learnt more since being at the event, with many also feeling energised and ready to tackle new challenges.
Following this, the closing keynote featured a discussion about mental health and burnout, and how those in the industry can deal with these issues while continuing to maintain a secure world.
"The bad guys don't take time off," Vikram Ramesh, Chief Marketing Officer of Mandiant, said during his discussion with Shankar Vedantam, host of NPR's Hidden Brain podcast.
Vedantam discussed the impact of stress and how it can be difficult to make people understand when you're battling against human nature.
"People listen the day after something catastrophic happens, but they won't listen two days before it happens, which is when you actually need them to listen."
He also noted that in security, urgent often takes precedence over important, and stress makes this worse.
"Being under a lot of stress and scarcity means that you might miss out on the things coming down the pipe," he said.
"[It is about] how [to] slow down enough to step back and ask, what is the big picture?"
Acknowledging that it is within human nature for us to feel as though we have done something rather than nothing, even if nothing is the best thing to do in a situation, Vedantam said the following:
"Everything, in many ways, is stacked around you to focus on the worlds of blame and regret," he said.
"Of course, if you're trying to keep civilians like me safe, what you have to do is actually focus not on the blame and regret [but] what's likely to lead to the best possible outcomes or visible outcome."