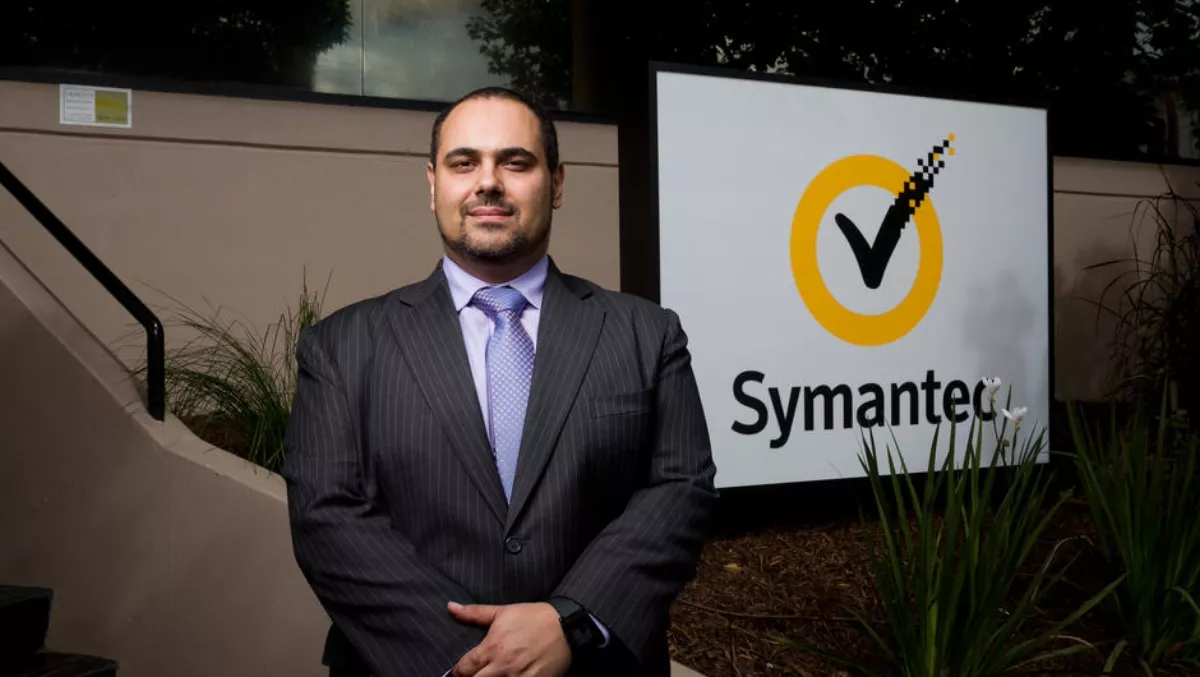 Exclusive: MSSPs enabling holistic cybersecurity approach
FYI, this story is more than a year old
Companies are increasingly turning to managed security service providers (MSSP) to protect themselves as security threats become more sophisticated.
With a shortage of cybersecurity skills currently affecting the labour market, going through an MSSP can often be more strategic and cost-effective for a business.
SecurityBrief spoke to Symantec Asia Pacific chief technology officer Nick Savvides about emerging threats in the Asia Pacific and Japan (APJ) region and how MSSPs help businesses stay on top of these threats.
What are some of the growing cyber threats in the APJ region and why?
The threats that we are uncovering in this region are very sophisticated and indicate that APJ is a hotbed of activity.
The first growing threat to the region is from state-backed threat actors who are politically motivated. We are identifying activity by threat groups with active campaigns to target government organizations and compromise that environment for some time.
We are seeing a lot of this activity spread throughout Southeast Asia particularly targeting the health and economic government agencies due to the proliferation of valuable data these sectors hold.
The second growing cyber threat in the APJ region involves financially-motivated crime, such as financial trojans and malware, as demonstrated by the Lazarus attack group who stole millions of dollars from banks in the Philippines, Bangladesh and Vietnam in 2016.
Here you have threat actors seeking dollars rather than political advantage.
Stakes are high in the APJ region due to the maturing of economies and numerous geopolitical movements, making it a heavily targeted region.
Why are companies purchasing security software through an MSSP compared to managing in-house security operation centers?
Managing security threats is becoming increasingly complicated which means that companies need people with the right skills to be able to manage these threats.
The problem with doing everything in-house is that you need to hire a whole range of skilled people that operate on a 24/7 basis.
This is costly for enterprises and there is a skills shortage in this area at the minute so the people who have these skills are being poached by bigger players or by security companies.
Secondly, while in-house security operations can detect threats, they do not have the added capabilities of applying layers of intelligence and analytics to adequately consult the business as to how best to prevent these attacks from happening again.
MSSPs can provide environment-specific consultations and analytics.
At the end of the day, two guys and security information and event management (SIEM) solution don't make a SOC (Security Operations Centre).
Organizations need specialists that can detect threats in real-time, but also provide analytical insights based on the business' systems history.
This is becoming increasingly complicated to do in-house, which is why the MSSP market is growing so rapidly today.
How do MSSPs help companies stay on top of the latest trends in cyber attacks?
The industry has broken into two types of MSSPs, some of which are more effective than others at helping companies stay on top of the latest trends.
The first is the type of MSSP who is focused on device management, such as handing firewalls and Intrusion Prevention Systems (IPS).
While these are security processes, they are not the most effective way of helping customers stay ahead of threats as it is mainly operational, administrative type of work.
The second type is a specialist MSSP who is solely focused on security.
Symantec provides high-value threat detail by looking at all events and washing that over with intelligence.
The intelligence is the most important part because security is a matter of scale and when you are doing this in-house, you don't have access to that amount of data.
The other thing a specialized SOC (Security Operations Centre) does is research and track what the bad actors are doing.
For example, at Symantec we are tracking 140 different threat groups. We are essentially stalking these professional hacking organizations and studying their tactics, techniques and procedures.
This is the type of intelligence we provide to our customers so they have a full perspective on what people are doing on the dark web.
To do this, you need a team of people who are actively involved in understanding the threat landscape and feeding that kind of intelligence in to your SOC, otherwise you are simply managing tickets for closure
What are some of the common mistakes businesses make when evaluating the right MSSP to work with?
One of the most common mistakes businesses make is believing they can outsource all their security functions to an MSSP.
This will lead to failure as an MSSP is supposed to operate as an extension of their team, not a replacement.
If businesses fall into this trap, they will not get the most out of the MSSP because they will get an operational-focused MSSP as opposed to a security-focused MSSP.
Additionally, organizations make the mistake of saying they only want to look at one aspect of their digital environment and not others.
Attackers look at an organization's entire environment, not just individual components and they are looking for loopholes where they can break in.
In order to stay protected, businesses need to ensure they are getting the most out of their MSSP by taking a holistic approach to security.
What sets Symantec apart from other MSSPs?
We don't have a base offering and a premium offering like most other MSSPs who offer two or three tiers of service.
We have one premium tier security service that focuses on security and nothing else and ensures all our customers get the same level of service.
Our staff go through rigorous training and it takes a full six months before they become operational.
We ensure that staff are designated to the same customers in the same region so that they become an extension of that customer's team.
Finally, most MSSPs put a log collector inside an organisation's IT environment and collect security logs from inside that environment.
Then they bundle them up and send them to the MSSP who runs analytics over the top.
The problem is that this only tells you about the events that your security controls are interested in on a given day.
What happens the next time a threat is uncovered and uses a new process and you don't have an event from last week?
You will have to wait for your end devices to develop a trigger that generates an event for that activity.
Our approach is different as we collect everything, allowing us to go back and tell people about threats to their environment from three months ago.