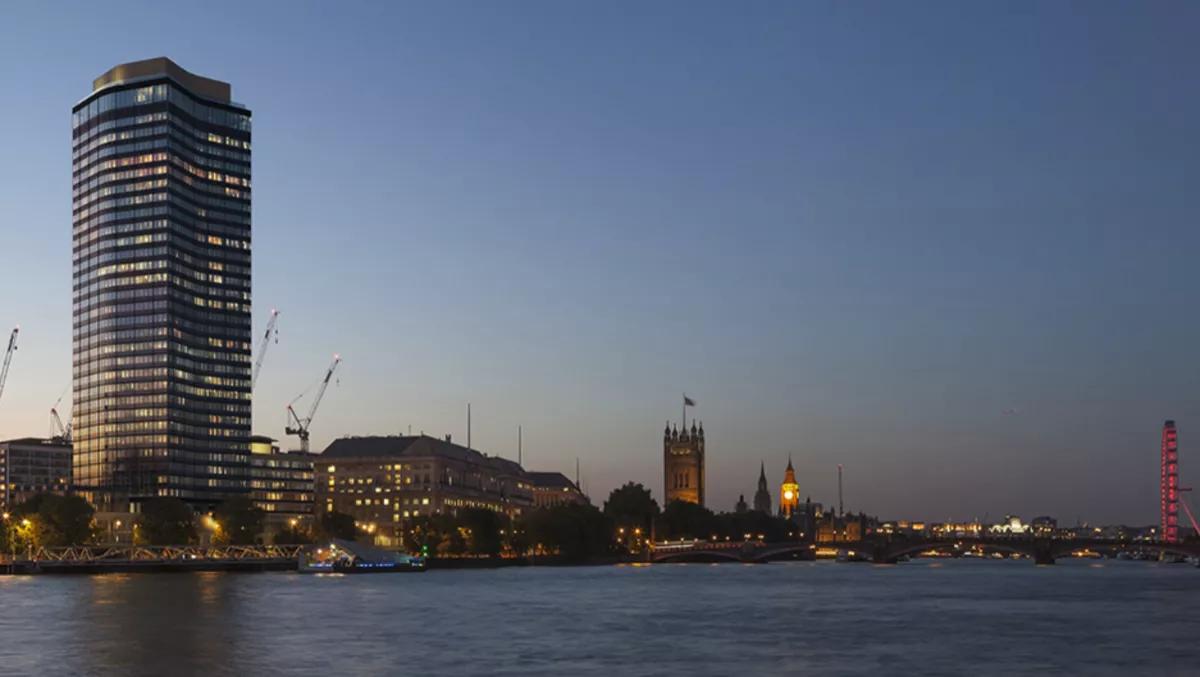 EXCLUSIVE: Continuum leaders share insights on state of cybercrime
FYI, this story is more than a year old
Continuum recently held its third annual European Partner day in London.
The exclusive invite-only event was sold out with more than 300 managed service providers (MSPs) across the EMEA region in attendance to take advantage of the content presented by industry experts, third-party vendors and senior members of the Continuum team.
We were able to catch up with Continuum senior product manager Brian Downey and CEO Michael George, to get an idea of the current threat landscape and where they see it going in the future.
Downey believes a positive change that he has seen is the growing awareness of cybersecurity.
"Even 12-18 months ago true concerns about the implications of cyber security was fairly limited to technology resources and enterprise corporations. Given so many recent and front page events we're seeing a major shift here where the average consumer and small business owner now consider how attacks could impact them," says Downey.
"This has been accelerated with continued increasing regulation, like GDPR and the Australian data protection regulations, where companies of every size need to think about their security and data and how they are protecting it.
Despite this, George says many small to medium business (SMB) owners aren't aware or aren't afraid of cyberattacks because they don't think they'll be targeted, meaning they're not taking the necessary steps to protect their business.
"Attackers know this, and are going after SMBs specifically because they know these businesses are vulnerable," says George.
"Combine this with the ever-expanding threat landscape, attackers are having a field day and the results can be catastrophic. For SMBs, the damage done by one data breach could be insurmountable, as 60 percent (SMB Group), of hacked SMBs go out of business after six months of an attack.
When asked why it seems like cybercriminals are always on the front foot, Downey says it comes down to a matter of thinking.
"It's hard to envision how the cyber challenges continue to increase with all of the investment vendors and companies have made around cyber protection, but it's important to remember, the same way we see improvements in the tooling to protect yourself against cybercrime, the tools and processes available to exploit environments are growing at the same, if not faster, pace," says Downey.
"A great example of this is the leaked NSA exploits, putting powerful new attack methods in the hands of anyone contemplating doing harm. Tools are forced to play catch up with process. This rapidly changing landscape complimented with the increased organisation and paths to financial gain in attack situations makes it more important than ever to continuously assess and reassess your cyber strategy and ensure you're strategy aligned with your risk tolerance given the landscape at that given time.
George says SMBs need to have a security program in place to create a foundation for protection includes a focus on people, processes and technology.
"But, with everything from perimeter and endpoint protections, regular vulnerability scans, internal education and simulations, there's a lot to handle, and many SMBs do not have the resources to make an investment to build a comprehensive security program themselves," says George.
"That is where turning to a managed security services provider can help alleviate SMBs' fears as they act as an extension of their business to provide a combination of cybersecurity expertise, program implementations and user training.
In his presentation, George shared the good news that Continuum partner margins remain steady while the rest of the industry is stagnant or in decline.
"The success of an MSP is all about enabling profitable sales growth and service delivery excellence in the most cost-effective manner possible. Continuum offers a comprehensive platform with three unique pillars with an integrated service delivery model: RMM, Security and BDR," says George.
"Through a combination of proprietary software and a remote skilled technical workforce, we give our partners the ability to focus on more customer visible, higher-value projects that drive revenue and business growth. Continuum affords MSPs better economics in their business and that is why our partners are winning.
The event from Continuum designed to offer unique content to aid partners' success will no doubt be returning in 2019.