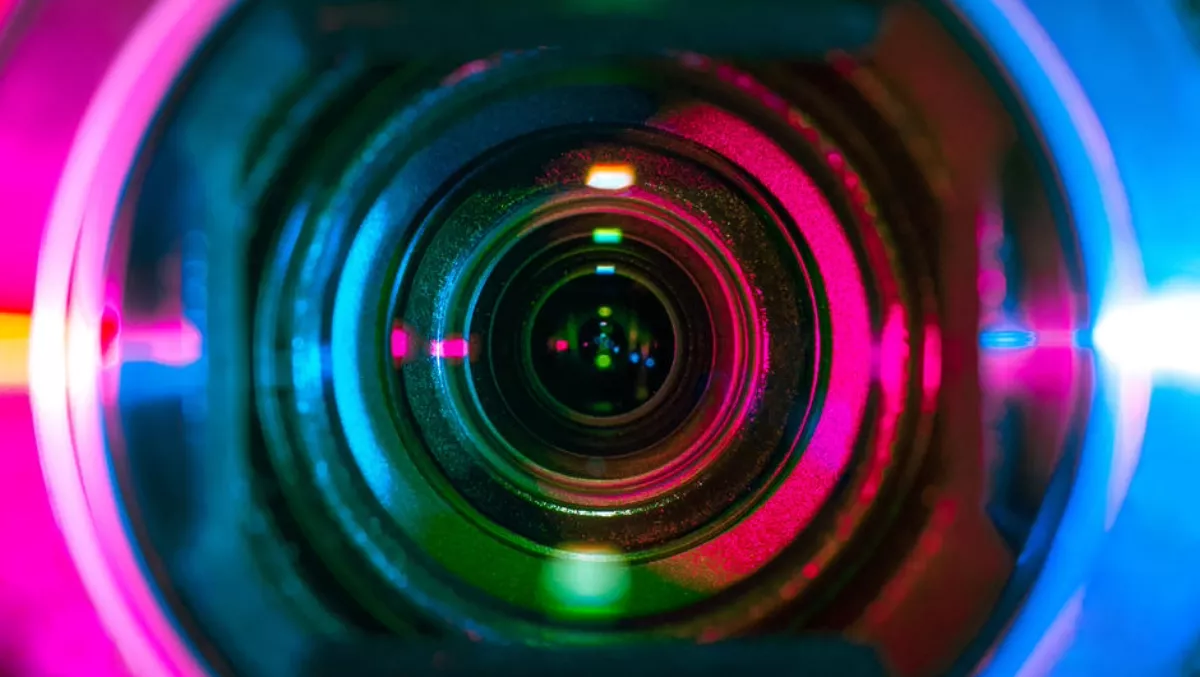 Exclusive: AI leading the way in the evolution of video security
Fri, 24th Aug 2018
FYI, this story is more than a year old
When we talk about video surveillance - recording empty spaces, checking a closed door, monitoring a point-of-sale – we traditionally think of a Video Management Software (VMS) solution sitting behind the camera network, connecting devices to a user interface back at base where the information can be manually monitored.
However, the modern VMS is a different beast, and in fact can be used as the catalyst for driving business growth for managed service providers in the security space, across a host of industries.
Artificial intelligence (AI) is a catchphrase being thrown around in almost all areas of the IT landscape at present, but VMS is one field that is adapting to machine learning faster than most.
This is being driven, in part, by a recent evolution in processing power, allowing analytics to keep pace with the influx of data being fed into a VMS.
Typically, a CPU-powered computer or server could process information from a handful of video feeds at the same time.
That data could be analysed for things such as the appearance of foreign objects, but a large network of cameras required a proportionately high number of processors at the back-end in order to compute what the video streams were relaying.
A GPU-powered solution is capable of processing many times more video feeds, and analysing much more sophisticated data sets at a quicker rate.
This is empowering security providers to extend their services far beyond the traditional surveillance camera network, and find extended value for their customers at the same time as improving security.
The smart building concept is driving this growth, with integrated systems now able to map foot traffic to certain areas, and thus analyse patterns of behaviour that might constitute risk for the company or companies involved.
Rather than merely providing a reactive service with video footage being manually screened for threats or danger, an AI-enabled VMS solution can allow MSSPs to predict where future threats may occur.
While running a campaign against drugs in their neighbourhood, the Hartford Police Department in the US state of Connecticut analysed foot traffic in a particular range of streets for several days, and built up a map of where pedestrians were going.
Once analysed, this revealed in no uncertain terms that one particular house was drawing an unusual amount of foot traffic – many times more than any other house in the area.
Once inspected, the house was found to be a major hub for local drug sales, and the operation shut down.
The same technology can be applied to any building or premises in order to reduce risk.
Mapping foot traffic in a warehouse for example, might reveal patterns of behaviour that indicate criminal activity.
Say an employee is recorded in a sensitive area several times in succession, then on each occasion moves directly to a carpark or similar shared space – this may indicate that the employee is stealing, or on-selling sensitive files.
Facial recognition (FR) is also very much on the rise, with a VMS now able to integrate with facial recognition software to scan images from a crowd of people, and analyse that information to bring up background details on an individual.
This can be useful for crowd security – identifying known criminals from a busy metro transport system for example – as well as in a workplace where an individual can be recorded for time-and-attendance as well as access control.
Suppose an FR solution, integrated with a VMS, recorded a certain area of a building which had security restrictions placed upon it.
If an individual who was not cleared to be in that area is detected by the FR system, integrated doors can be shut, alarms sounded, or an alert sent to security administrators.
For an MSSP, this again adds value to a customer's security technology stack, since the system is doing far more than simply recording security events.
AI also brings video analytics further into the modern 'smart' workplace as well, as security now has the opportunity to combine with operational health and security to not only check if someone has the right to be in a sensitive space, but that they are also identified as having the right credentials and skills to access that area.
Think of a mining site for example, where explosives are stored and frequently used.
A VMS solution, used in conjunction with elements such as FR, is able to scan any individuals entering a blast site, recognise them by their facial characteristics, and ascertain that they have clearance to be in the area.
The individual's work history, safety accreditation and applied skill levels can be instantly accessed by the solution, and any issues flagged immediately.
This can potentially save lives, at the same time as warding off criminal behaviour in high-risk sites.
This increase in scope for VMS and complementary technologies relies on an open source platform, so that vendors can integrate technologies with video management.
This in turn presents many opportunities for MSSPs to either tailor their own, in-house solution and take value from deploying and managing that package to their customers; or, conversely, it also provides scope for customers to drive their own security agenda and pick and choose elements from a service provider's range of options.
So, adding AI to video and working from algorithms that can map suspicious or dangerous behaviours, through to adding facial recognition technologies which can identify an individual face from a crowd of thousands, there is a vast range of new services that are being presented to the security industry at present.
Machine learning will continue to drive growth in the sector, and the evolution of video technologies looks likely to gain pace rather than slow down.