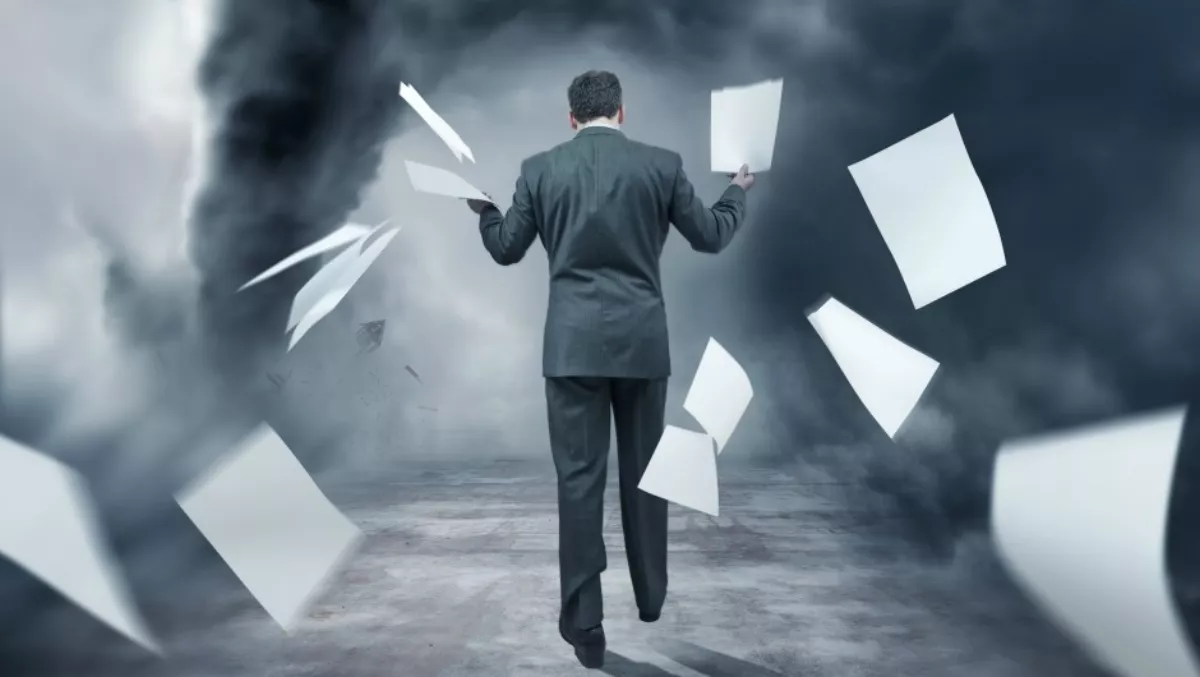 Europol: Legislation overhaul needed as cybercrime is 'unprecedented'
Sat, 30th Sep 2017
FYI, this story is more than a year old
By Ashton Young, Editor
​Europol's European Cybercrime Centre (EC3) has released the findings from its 2017 Internet Organised Crime Threat Assessment (IOCTA).
The EU law enforcement agency says this year's report delves into how cybercrime continues to grow and evolve while taking new forms and directions, as demonstrated in some of the attacks of unprecedented scale of late 2016 and mid-2017.
It further highlights the progressive convergence of cyber and serious and organised crime, supported by a professional underground service economy.
In light of these unprecedented and constantly growing levels of cybercrime, Europol has called for an overhaul of legislations to assist them in tackling cybercrime.
Ransomware attacks, like WannaCry and Petya, have eclipsed almost all other forms of cyber threat, while the dark web still remains as a major enabler of a range of serious crimes – this includes the supply of drugs, weapons and fraudulent documents used to facilitate human trafficking and illegal immigration.
"The global impact of huge cyber security events such as the WannaCry ransomware epidemic has taken the threat from cyber crime to another level," says Rob Wainwright, executive director of Europol.
"Banks and other major businesses are now targeted on a scale not seen before and, while Europol and its partners in policing and Industry have enjoyed success in disrupting major criminal syndicates operating online, the collective response is still not good enough. In particular people and companies everywhere must do more to better protect themselves.
Following the success of the Mirai botnet and the rise of the Internet of Things (IoT) and associated devices, there is expected to be a spike in distributed denial-of-service (DDoS) attacks over the next year, with poor IT security continuing to enable sensitive data to be unlawfully accessed, exfiltrated and disclosed.
"Cross-border cyber threats today threaten not only our citizens and our economies, but also our democracies themselves," says Dimitris Avramopoulos, EU Commissioner for Migration, Home Affairs and Citizenship.
"Cyber crime has become increasingly instrumental in geopolitics and conflicts. With a new EU cyber strategy, and a stronger role for European agencies, including ENISA and Europol, we will be better equipped to increase cybersecurity collectively, in Europe and beyond.
Europol has advised EU member state law enforcement agencies to centre their attention on targeting cybercriminals who create tools used in attacks highlighted in the report, including ransomware, banking Trojans, DDoS attack tools, counter-anti-virus services and botnets.
"This report shows online crime is the new frontier of law enforcement," says Julian King, EU Commissioner for the security union.
"We've all seen the impact of events like WannaCry: whether attacks are carried out for financial or political reasons, we need to improve our resilience and ensure cyber-crime does not pay.