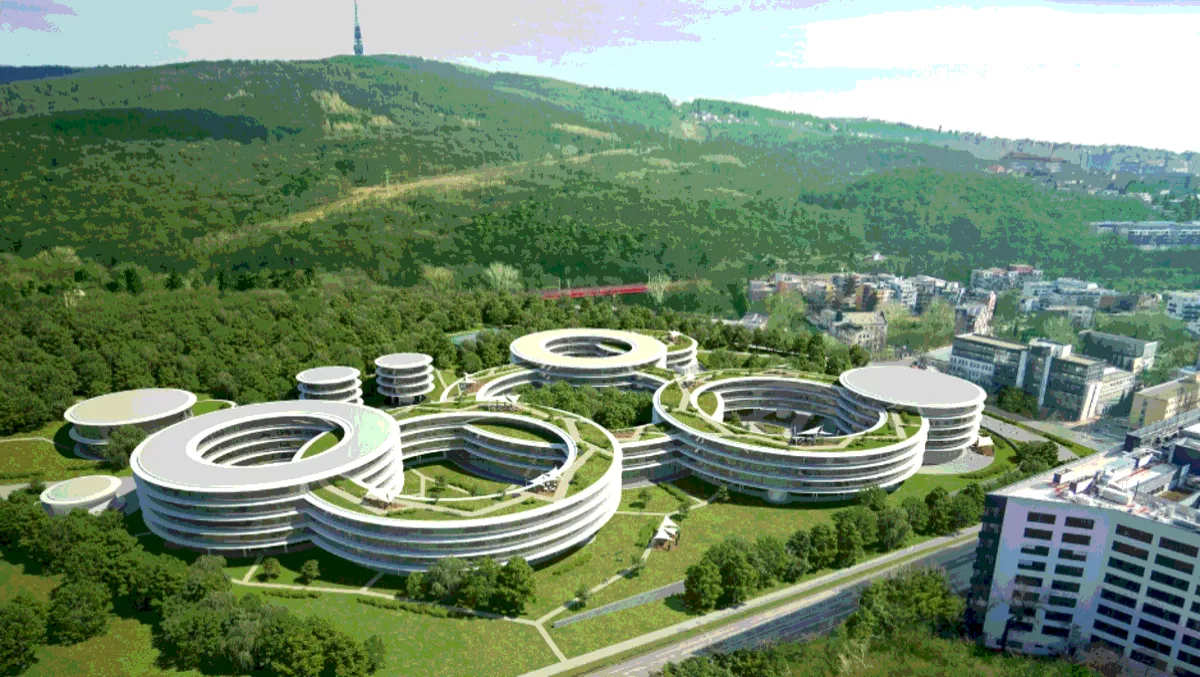 ESET reveals plans to build hub of cybersecurity industry in heart of Europe
​ESET has announced plans to build a state-of-the-art facility in Slovakia that they're dubbing the 'next hub of the industry'.
The establishment is set to be built on the nine hectare site of the former military hospital at Patronka, close to Forest Park in Bratislava.
The new behemoth campus will extend with 25,000 square metres of office space for approximately 1,400 employees, with its next-gen architecture designed to blend into its surroundings in one of the greenest areas of Slovakia's capital.
ESET CEO, Richard Marko says it is fitting that the announcement of the intentions for their new global headquarters ties in with the celebration of their 30th anniversary.
"Our goal is to build a global standing that put us in a very strong position for the next 30 years and beyond," says Marko.
"We are immensely proud of our employees and their achievements and we are confident our new campus in Bratislava will attract many more to ESET, the cybersecurity industry and to Slovakia itself.
The cybersecurity hub will incorporate many features, including modern offices, apartments for visiting international ESET colleagues, an auditorium and multi-function hall, multiple student education facilities, private dining hall, canteens, laboratories, and a health and fitness centre.
In terms of security, ESET will incorporating what they've deemed a 'cutting edge' IT security research centre that will enable them to keep on the pulse of cybersecurity.
The company intends to create a whopping 800 new jobs and attract professionals from around the world to come work in the new hub of cybersecurity industry in the heart of Europe.
Interestingly, the lot on which ESET intends to build the hub on had in fact been on the market for several months.
"When we learned that the site was available for purchase, we moved quickly to secure it as it is the ideal setting in which to build our new global home," says Palo Luka, ESET COO.
"The design we presented is just beginning of the whole process but it is clear that we wish to build a campus that combines a natural feel on the exterior, with world-class technological and employee facilities on the inside.
Now that ESET has won with the highest bid, the company expects construction of the new global headquarters to be completed at the earliest by 2022.