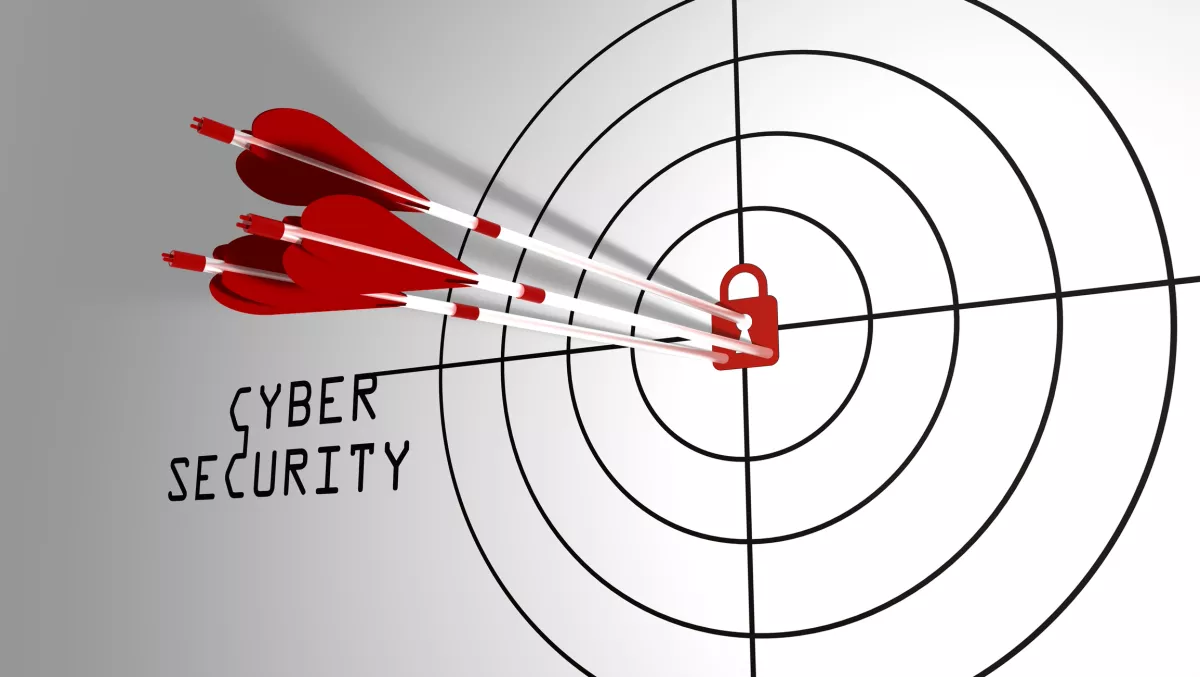 Digital Shadows on why it's sometimes best to avoid 'Cupid's' arrow
Mon, 13th Feb 2017
FYI, this story is more than a year old
Valentine's Day is fast-approaching and the story goes that if Cupid hits you with his golden arrow you'll fall madly in love. And who doesn't want to fall madly in love? But there are other actors taking aim at you on Valentine's Day whose arrows you need to avoid as the outcomes aren't nearly as desirable.
Think back to early February 2016, when many online florists experienced a surge in traffic that wasn't due simply to a rush to buy flowers. Dozens of florists were hit by targeted DDoS attacks during their busiest time of the year, causing problems for some and knocking others offline who were asked to pay a ransom before they could resume operations.
It's fairly typical for bad actors to escalate extortion-based campaigns during seasonal events when the stakes for targets are high. Looking to profit with minimal investment, attackers exploit known vulnerabilities as they attempt to breach systems. For example, the 2016 Valentine's Day DDoS attacks used Shellshock, a critical vulnerability that's present in Linux, UNIX and Mac OS X that had been discovered more than a year earlier.
Of course, online florists are not alone when it comes to being targeted by cyber criminals. Different times of the year and major news events can trigger a surge in attacks aimed at particular industries and geographies. Organisations need to understand their threat model and apply security processes as appropriate.
For example, here are 10 things to do to mitigate the risk of extortion-based attacks.
Address vulnerabilities. Patching and proper configuration is an important part of your defense strategy. Failing to patch and misconfiguration opens the door wide for adversaries. Gaining awareness of the most commonly exploited vulnerabilities helps to prioritise patching and reconfiguration procedures.
Educate users. Provide awareness and training on the threat of extortion-based attacks, how they may be delivered, how to avoid becoming a victim, and how to report suspected phishing attempts. This training also should include the risks associated with password reuse.
Regularly backup data. Use cloud-based or physical backups and verify their integrity. Ensure that backups are remote from the main corporate network and machines they are backing up.
Separate data. Categorise data based on organisational value and then physical or logical separation of networks can be created for different business functions.
Manage the use of privileged accounts. Ensure the principal of least privilege is implemented not just for data but also for file, directory and network share permissions.
Manage passwords. Implement an enterprise password management solution – not only for secure storage and sharing but also strong password creation and diversity. Ensure that you have an emergency password reset process in place. Make sure that all of the users' accounts are included, not just Microsoft Active Directory accounts.
Authenticate users. Implement multi-factor authentication for external facing corporate services like Microsoft Outlook Web Access, and Secure Sockets Layer Virtual Private Networks, as well as for software-as-a-service offerings like Google Applications, Office365 and Salesforce.
Develop a response playbook. Developing a response playbook in the midst of an attack that has taken your critical services offline is a less than ideal situation. Establish internal processes for mitigation, recovery and external communication. Be proactive so that you can fully vet the playbook with all affected stakeholders.
Build out your threat model. Understand the threat actors targeting your industry and geography and monitor which tools they are using. This will allow you to prioritise security spending based on threats specific to you and keep abreast of their latest tactics, techniques and procedures (TTPs).
Prioritise the services that must be available and confirm executive buy-in for protection/mitigations. Gain this buy-in by communicating the losses incurred for downtime. How much will one hour of downtime cost you? How does that line up against the cost of protection?
Threat actors will continue to take advantage of events to launch attacks, but you can avoid their arrows this Valentine's Day. By being aware of how their methods are evolving and your digital risk, you can take steps to proactively protect your data, infrastructure, employees and customers.