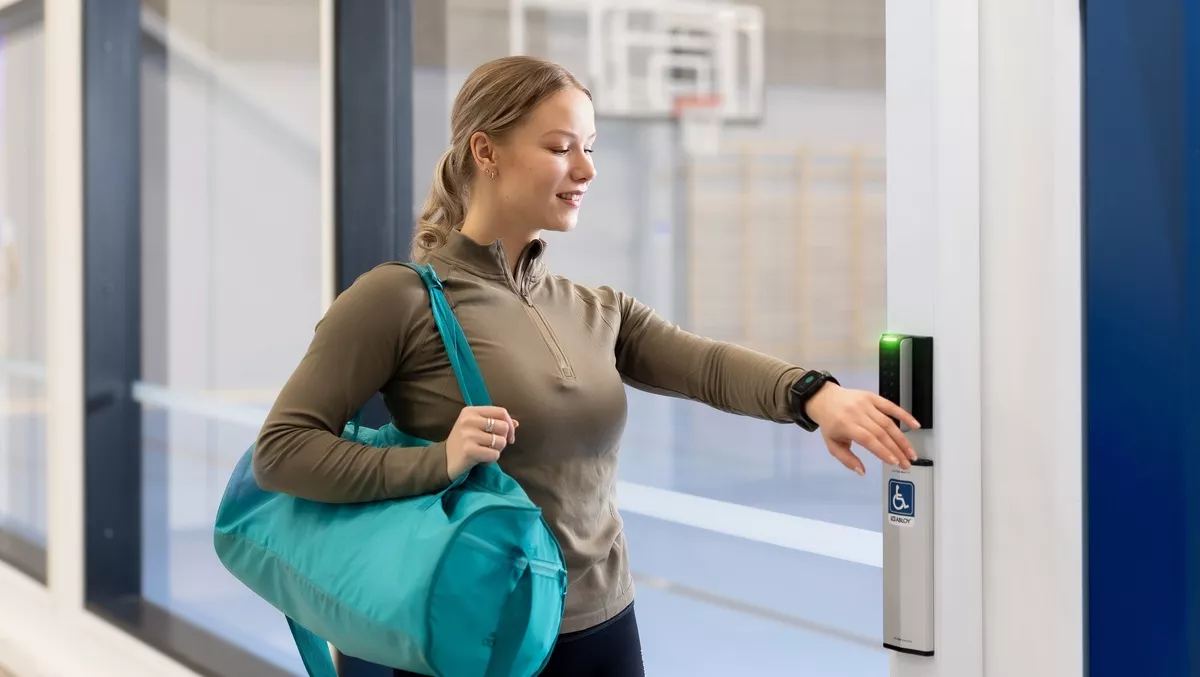 Demand grows for future-proof mobile access solutions
Tue, 16th Aug 2022
FYI, this story is more than a year old
HID Global, in partnership with IFSEC Global, recently released the 2022 State of Physical Access Control report for the fourth year running – revealing the current state of physical access control systems and future trends and opportunities.
In response to COVID-19, organisations quickly needed to implement more touchless access control solutions. This demand helped accelerate the adoption of mobile access, which allowed organisations to place credentials on users' smartphones instead of or, in addition to their plastic ID card.
The pandemic also affected fundamental organisational practices, particularly in how people work. Millions worldwide suddenly switched to remote working, and as a result, the changing requirements of access control systems for security, facilities, and IT teams had to shift faster than ever before. Today, many of these working practices remain, creating a new, hybrid way of working.
This approach to hybrid and remote working has exacerbated some already existing challenges in the access control market and driven companies to adopt new technologies sooner than they may have done otherwise.
Physical access control systems (PACS) are a business asset that must work harder than ever to deliver the access data required by an organisation – allowing organisations to safeguard their facilities, assets, networks and resources with the highest level of security. Today's PACS need to be flexible and efficient to meet new and evolving requirements, reinforced by the survey findings.
Increased demand for mobile access solutions
Mobile phones are used for almost every aspect of working life, so it makes sense to extend this to access control in many ways. In fact, mobile phone penetration into Australian markets sits at around 80%, one of the highest rates of adoption in the world.
The most recent State of Physical Access Control report found that demand for mobile access solutions has grown significantly. In 2020, only 28% of respondents were either in the process of upgrading to mobile technology or already had it. The figure now stands at 38%. An additional 8% of respondents have upgraded to mobile readers since 2020 (24% compared to 16%), while only 34% currently have no upgrade plans, in contrast to 44% in 2020.
Interestingly, 11% of those who upgraded to mobile readers have yet to deploy mobile credentials, underlying a point many analysts and integrators are witnessing – while the market is growing rapidly, the technology will likely work in collaboration with physical credentials rather than displace them altogether. Another 20% cited they had plans to deploy mobile-ready equipment in the next three years.
In addition, 41% of respondents cited that mobile access would be one of the top three features required in a new access control system, and 18% said mobile access will have the greatest impact on improving their physical access control system. Another 51% believed it would be one of the top three trends shaping the industry in the future.
High mobile adoption rate enables contactless solutions
Before the pandemic, certain sectors such as food manufacturing, hotels or medical facilities might have insisted on contactless entry mechanisms. In comparison, standard office and residential buildings may have viewed it as an 'additional benefit' but not the primary driver behind purchasing. However, responses to this survey have shown that this has now changed – with 43% of respondents citing touchless capabilities as one of their top three features required in a new access control system.
As it relates to pandemic response, by utilising a credential on a smartphone, users don't need to worry as much about encountering high-touchpoint surfaces. Omdia estimates that nearly 14.7 million mobile credentials were downloaded globally in 2020. The figure is only projected to grow as demand remains strong due to mobile's contactless credentials – particularly compared to physical handle or keypad alternatives.
Mobile technology can provide a flexible way to issue and revoke credentials, where software access management solutions can work hand in hand to swiftly provide QR or access codes to visitor mobile devices. In addition, employees or regular users may find credentials on their mobile convenient and secure – it's easy to leave home without a swipe card but much harder to leave a mobile device behind.
Ultimately, an upgrade to mobile access control can support plans to improve user convenience and help them take advantage of new technology to improve their security posture – the two most important drivers to upgrading physical access control.
Challenges to upgrading
While the benefits of upgrading access control systems are well established, there remain several obstacles – the most obvious consideration is cost.
This factor was identified by 38% of respondents as their biggest obstacle to upgrading, while another 15% answered that there was a lack of compelling ROI and that it wasn't a business priority for the budget.
Convenience remains a crucial reason to upgrade – 60% of respondents cited 'ease of use' as one of their top three features required in a new access control system – but users believe there can also be a challenge to convenience when upgrading. 'Disruption to daily business' was cited by 10% of respondents, while 13% of respondents added that 'compatibility with legacy systems' may be an obstacle to upgrading.
In addition, 9% of respondents were concerned about the challenges of their team learning a new system, which may create follow-on effects to initial user acceptance.
Demand for mobile access is higher in specific industries. A perfect example is commercial real estate, where tenants and landlords are quick to see the value in PropTech solutions that incorporate mobile access. Overall, this provides an elevated user experience compared to issuing a plastic card.
It's important to note that mobile identity migrations differ from a plastic low-frequency to plastic high-frequency migration. As many more departments will likely be involved in the switchover – internal policy, C-suite, and IT will all have a part to play in the process.
The future of access control
This research identified four main trends shaping the future of access control:
1. Open Standards, Integration and Interoperability
Interoperability and open standards are becoming more prominent than previously thought two years ago, seeing a rise from 11% to 18% as a trend anticipated to shape the access control sector. Open standards and interoperable systems now allow new and currently implemented technology to be 'bolted onto current systems', requiring significantly less invasive upgrade planning and work.
2. Contactless Solutions
There is no doubt that the pandemic has highlighted the importance of contactless access control – when asked the top three drives to upgrade, more than 50% of respondents from the Asia Pacific region selected 'introducing touchless solutions in response to the pandemic'. Furthermore, 44% of professionals believe that the trend toward contactless physical access control solutions will continue to shape the industry in the near future.
3. Mobile Access
As previously discussed, this report showed a significant increase in demand for mobile access solutions. While security system administrators benefit from increased operational efficiency, employees and visitors may find mobile access more convenient and secure since they are more likely to have their mobile devices at hand than their access cards.
4. Sustainability
Organisations around the world are prioritising sustainability. They are making a clear effort to understand how new purchases and upgrades in access control technology can impact sustainable practices. About 28% of respondents consulted their sustainability departments about buying decisions. Furthermore, 16% of respondents believe that energy-saving solutions will be in the top three trends set to shape the access control industry in the near future.