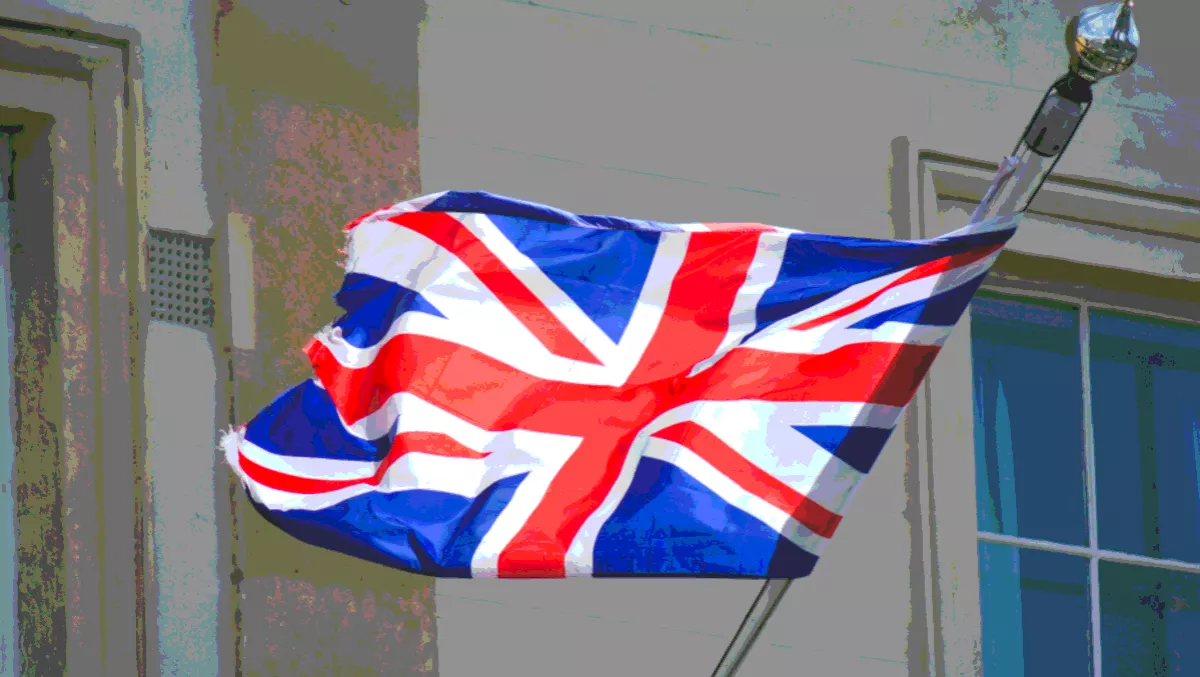 Cybersecurity experts opine on confession it's not if but when UK is attacked
FYI, this story is more than a year old
The head of the UK's National Cyber Security Centre warned in a recent interview that it's a matter of when, not if, the UK falls victim to a crippling cyberattack.
Ciaran Martin says thus far the UK has been 'fortunate' to avoid an attack that could cause devastating disruption to British elections or critical infrastructure such as energy supplies and the financial services sector.
Martin noted that other major nations like the US, France and other parts of Europe had already faced such attacks and that he anticipated the UK's time would come within the next 24 months.
According to Martin it's impossible to ensure total protection and that 'some attacks will get through', highlighting the importance of damage control.
In light of this, we gathered insights from various cybersecurity experts to see what they thought of Martin's announcement.
Kevin Bocek, Chief cyber-security strategist at Venafi
"Martin is absolutely right – it's only a matter of time until the UK suffers a crippling attack. Adversaries have already tried to manipulate elections and target critical infrastructure in Europe and US . Escalation of hostilities – whether criminal or by nations – is one of the most basic rules of human history.
Much of the reason the UK is so vulnerable is that many organisations – both in the public and private sectors – are simply bad at doing the basics right. With security teams being pulled from pillar to post by constant attacks, they don't have the time to take care of a number of key precautions. It's precisely these oversights which can let attackers in!
For example the defences most organisations have in place are useless against a whole new set of attacks involving machines and their use of encryption. Last year around 40 percent of attacks came through encrypted traffic, a figure that would be unthinkable if organisations had a proper grip of what machines encrypting communications should be trusted or not.
It's these failures to sort out cyber-security basics which make Martin's prediction of a C1 level attack within the next 2 years all the more likely to come true. What's more, given that many of these issues can be automated, fixing the problem doesn't even involve taking analysts away from tackling live threats.
Martin's warning should be a reminder for all organisations, particularly those responsible for our critical infrastructure, to get a handle on these processes immediately – otherwise they are simply laying out the red carpet for those who want to do us harm.
Andy Miles, CEO at ThinkMarble
"The comments from Ciaran Martin come as no real surprise to those already on the front line and tackling the challenges of protecting organisations from increasingly stealth-like hackers.
As recently as yesterday we've seen new customers become victims of cyberattack, the root cause being human failing and attackers using known vulnerabilities to gain access to organisations through the use of phishing e-mails.
Our penetration testers were on site performing an internal test yesterday for a small company of 50 users, which demonstrates that this affects businesses of all sizes and not just larger entities, and within two hours of the test they had gained access to the finance team and were able to watch the banking transactions.
There needs to be a greater level of awareness within organisations as to how to protect their networks and stay on top of basic cyber hygiene best practices, as advocated by the NCSC, such as patching, so they don't become the pivot point for the larger Category One type cyberattacks that Ciaran refers to.
We've already seen some evidence of other governments taking action in locking down potentially critical routes into sensitive networks, for example, another client who has a presence in China appears to have had external communication with their server blocked – quite possibly as part of the recent clamp down by the Chinese Government on the use of VPN access.
With the GDPR and e-privacy regulations coming into effect in the next 86 working days, the perfect storm is brewing for all sizes of companies.
Israel Barak, CIO at Cybereason
"Critical infrastructure is the soft underbelly of any developed society, and the UK has indeed been lucky to escape the wave of attacks in countries around the world.
An attack on energy, transport, finance or health infrastructure will have a serious economic impact on a nation and can easily threaten human lives. Energy infrastructure is especially vulnerable, with malware such as Trisis, BlackEnergy and Stuxnet causing emergency shutdowns.
It's also been made abundantly clear that our electoral systems are extremely vulnerable to interference from cyber threat actors, whether they are nation states, opposing political parties, or an individual citizen from inside the country.
It doesn't take much to create a high-impact cyber operation that is capable of crippling national infrastructure. The right individual with a computer can create the next generation of Advanced Persistent Threat, while advanced malware strains are increasingly available as a commodity on the dark web. The next big attack may not come from a rival or rogue nation state, but from a terrorist organisation or even a single individual.
However, the UK, as with most nations, has invested heavily in protecting classified networks and weapon systems, but security for critical infrastructure is usually handled by private organisations. We need to see stronger government regulation and guidance to ensure that high priority targets such as transport and energy are well protected.
Organisations and government agencies should have the ability today to detect threats to their personal information and critical infrastructure inside their network in real time, so they can respond quickly before there is an escalation and possible data exfiltration.
Without that expectation, expect to be breached. Advanced detection and response technologies will give organisations the ability to meet the attacker head on before any actual damage is done.