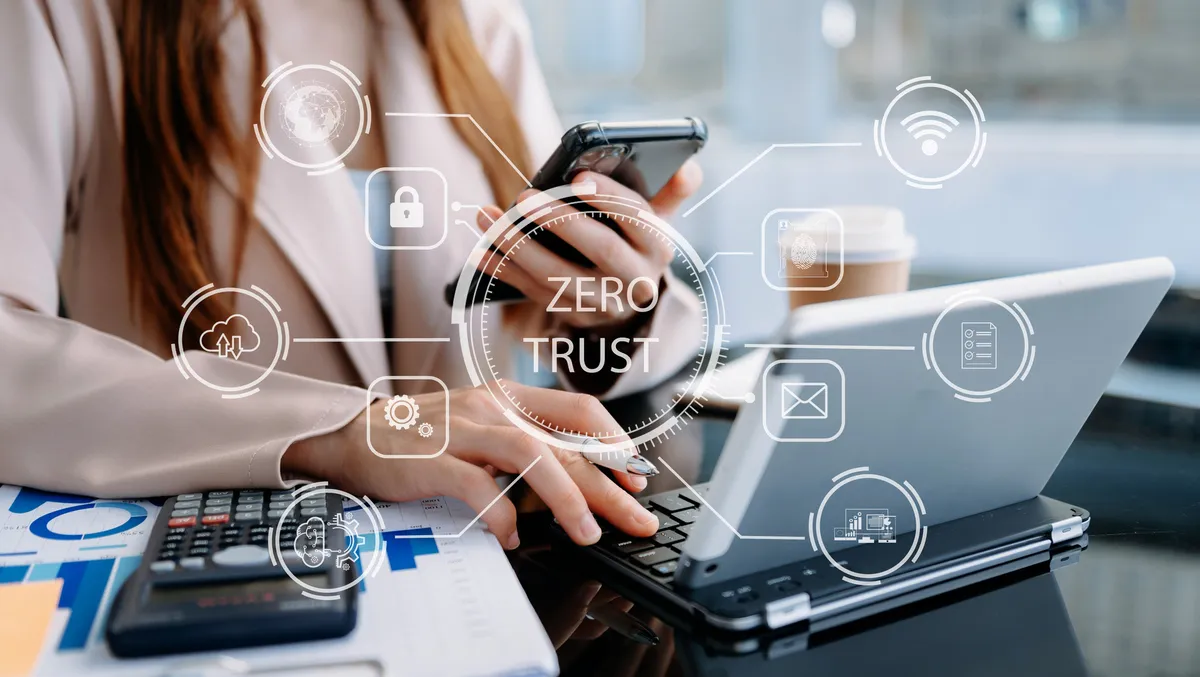 Cradlepoint announces multipurpose IoT router for zero trust security
Cradlepoint, the global expert in cloud-delivered LTE and 5G wireless network edge solutions, has announced the launch of the S700, a multipurpose IoT router designed to provide a zero trust security service to enterprise customers.
Coupled with Cradlepoint NetCloud Exchange Secure Connect, the S700 provides a comprehensive cloud-managed network solution to safeguard IoT devices as today's attack surface expands and adversaries increasingly target connected devices, the company states.
There are an estimated 41.76 billion IoT devices that exist globally in 2023. With shipments of these devices expected to grow at 18% annually, IoT solutions are driving device sprawl despite not being equipped to use modern security methods, Cradlepoint states.
As today's attack surface expands and cyber criminals become more sophisticated, it is clear that many organisations are not prepared to address IoT security needs. For IT teams to effectively manage distributed IoT networks, organisations need an efficient zero trust approach to security, according to the company.
This includes easing the setup and maintenance of IoT solutions, while enabling advanced fine-grained policies to allow access for third-party management of devices.
The S700 and NetCloud Exchange from Cradlepoint delivers a robust zero trust solution for IoT that removes deployment complexity and is ideal for enterprise lean IT scenarios.
Key benefits include the following:
Connect-and-go zero trust: Any IoT device connected to the router is immediately dark to public scans and other internal sites. Access policies are defined so IoT devices communicate only with their authorised resources on a least-privilege basis.
Efficient WAN creation: Orchestrated with only a few clicks through a cloud-based management system, the S700 removes deployment and management complexity and builds effective zero trust encrypted tunnels over cellular and wired links.
Small router with big security: IoT devices connected to a small router can still have access to full modern security services including zero trust. The S700 adds simplicity by offloading the security processes to a services gateway, which holds the security policies, manages router updates (including security patches), and orchestrates processes.
Third-party access protection: Over 60% of WANs are now serving outside customers and suppliers, so protecting third-party access to IoT equipment has broad implications. With the Cradlepoint solution, fine-grained policies can be added to the zero trust services gateway allowing third-party access to all or part of the management system of an IoT device behind the Cradlepoint router.
Chantal Polsonetti, Vice President, Industry Analyst, ARC Advisory Group, comments, "As the network expands and we see more sophisticated cyber threats, it's evident that IoT networks will need to be rearchitected.
"By off-loading security from the perimeter to a distributed zero trust architecture, Cradlepoint is offering IoT devices access to a collection of robust security services that have traditionally not been available on typical IoT routers."
As a multipurpose IoT router designed for the enterprise, the S700 connects light industrial, smart city, IoT and portable devices over cellular, Wi-Fi and wired links.
Offering a wide variety of connectivity options through LTE, two Gigabit Ethernet ports for wired connections and dual band Wi-Fi 6 options, the S700 also adds advanced features, such as active GNSS/GPS for asset tracking, GPIO pins to control and monitor external sensors, Cradlepoint states.
Donna Johnson, Senior Vice President of Marketing, Cradlepoint, says, "IT teams have more responsibilities and less time, even as organisations deploy more connected devices.
"Last year, we launched NetCloud Exchange as an advanced security and SD-WAN extension to Cradlepoint NetCloud to make managing security threats easier for those teams. The S700 with zero trust capabilities shows our commitment to 5G - and security-first services to support enterprise WAN transformation - at scale."