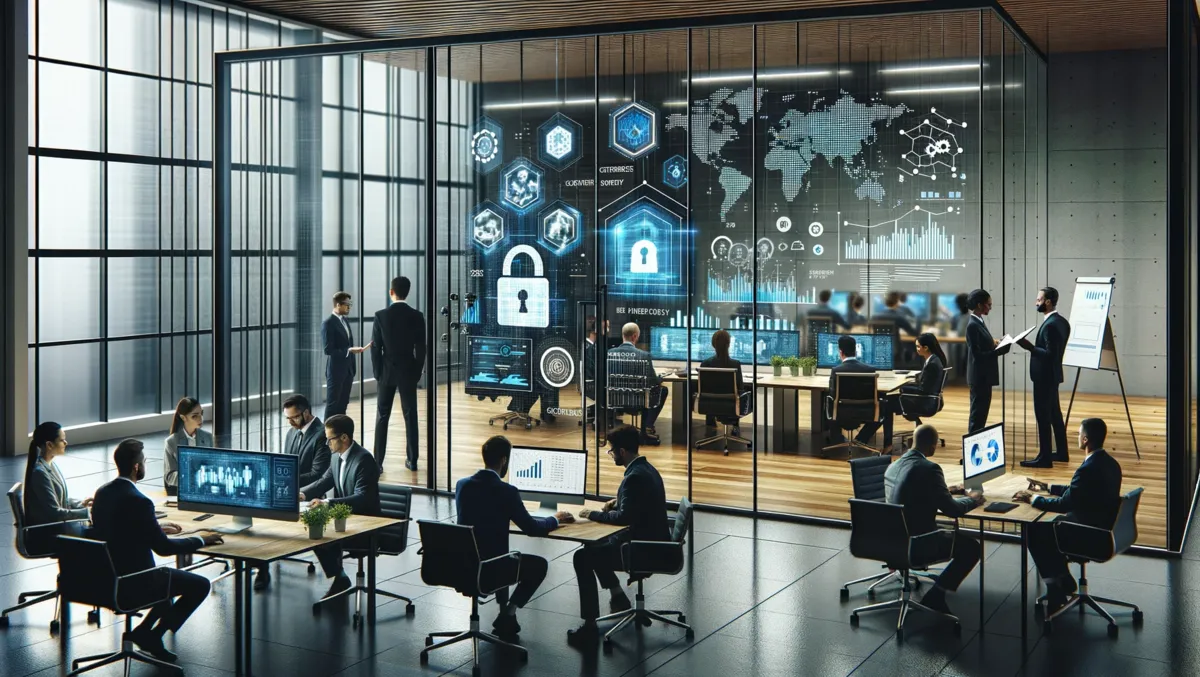 Check Point expands Infinity Global Services amid rising cyber security demands
Check Point Software Technologies, a globally recognised provider of cybersecurity solutions, has announced a major expansion to its Check Point Infinity Global Services suite.
The newly added managed security services span across network, cloud and security operations fields to meet the increasing demand in businesses for such advanced tools and expertise. This development is on the back of a worldwide deficit in cybersecurity vacancies and an alarming surge in cyber attacks.
In five months since launching, Infinity Global Services has received a notable response, with the provision of over 30 customised security services to more than 2,400 enterprises globally. The service is backed by 400 dedicated security consultants and 150 global security researchers, drawing from three decades of industry knowledge.
Infinity Global Services' offering is enhanced with real-time threat intelligence from ThreatCloud AI, and operates on four foundational pillars: Assess, Optimise, Master, and Respond, designed to address the multifaceted challenges of cybersecurity, the company states.
The enhancement to Infinity Global Services includes a new Managed Network Security Service that offers Network Operations Centre (NOC) and Security operation Centre (SOC) services. This is bolstered by expert tools and processes aiming to enhance networking security and infrastructure.
There is also a new Managed Cloud Security Service that utilises cloud security experts to facilitate secure cloud migration, improve cloud security posture, and provide managed Cloud Security Posture Management (CSPM) and Cloud-Native Application Protection Platforms (CNAPP) services. Additionally, Check Point has extended its Managed Detection and Response (MDR) capabilities.
"Given the dynamic threat landscape, our focus is on ensuring our customers and partners are equipped with leading-edge managed security and cloud services," said Eitan Lugassi-Gilad, VP, Infinity Global Services at Check Point Software Technologies.
He continued, "This expansion enhances our services offering, while strengthening Check Point's role as a key player in delivering managed security services. We are proud to help customers of all sizes address the complex challenges of designing and implementing a cyber-resiliency strategy and the nuances of cloud migrations for enterprises."
The newly expanded capabilities build on Check Point's recent acquisition of rmsource, a provider of managed security, cloud and IT services. Rmsource's wealth of experience in managed cybersecurity services, cloud security, cloud migration and IT management over 25 years significantly contributes to Check Point's expanded Infinity Global Services suite.
Check Point Infinity's portfolio of solutions aims to protect enterprises and public organisations from 5th generation cyber attacks with a catch rate of malware, ransomware, and other threats.
Infinity comprises four core pillars delivering uncompromised security and generation V threat prevention across enterprise environments: Check Point Harmony, for remote users; Check Point CloudGuard, to automatically secure clouds; and Check Point Quantum, to protect network perimeters and datacentres, all controlled by the industrys most comprehensive, intuitive unified security management; Check Point Horizon, a prevention-first security operations suite. Check Point protects over 100,000 organisations of all sizes.