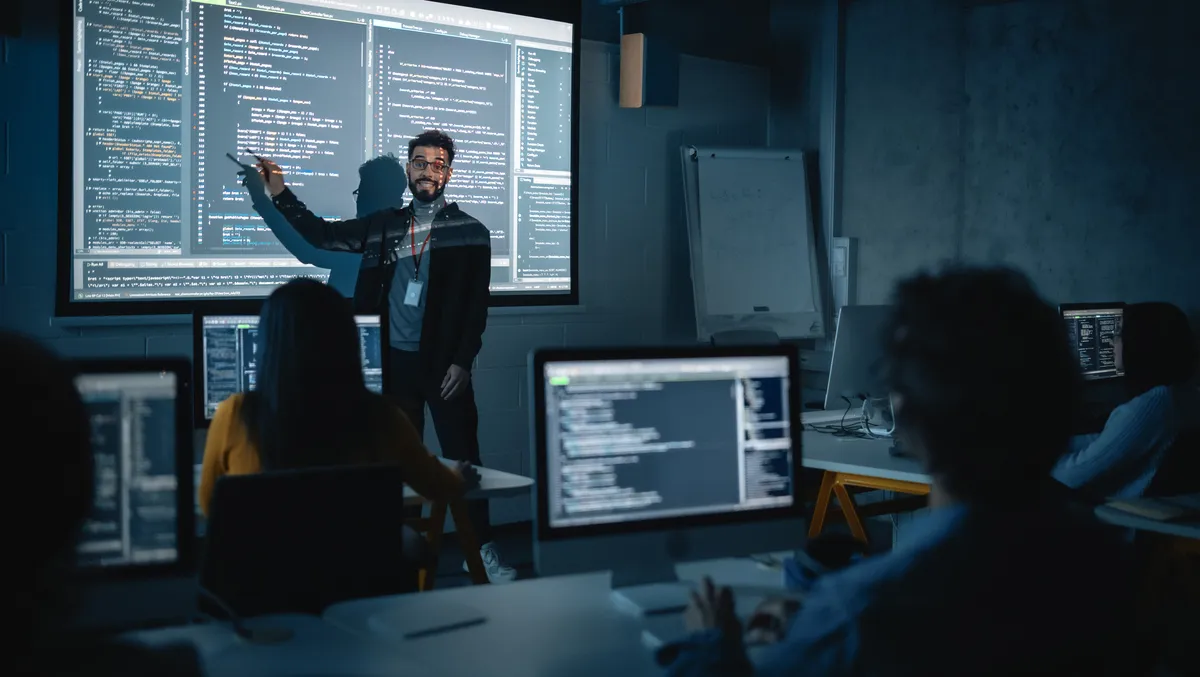 Boise State's Cyberdome marks successful first year in cybersecurity
Tue, 3rd Oct 2023
By Sean Mitchell, Publisher
Boise State University's Cyberdome initiative, in partnership with Stellar Cyber, has marked its first year of operation as a resounding success. The programme, which is part of Boise State's Institute for Pervasive Cybersecurity, aims to offer top-notch cybersecurity services to rural areas in Idaho, while also providing invaluable hands-on experience to students.
Edward Vasko, director of Boise State's Institute for Pervasive Cybersecurity, said, "We've had a phenomenal year. We've partnered with other colleges in our state, and there are now dozens of Idaho students certified on using the Stellar Cyber platform. On the customer side of the programme, we have entered into a pilot programme with the Idaho Digital Learning Association's Rural Education team, and we're piloting efforts with them to eventually monitor as many as two dozen school districts, helping them improve their cybersecurity."
The Cyberdome initiative is a win-win for both students and the rural communities it serves. It focuses on areas such as K-12 school districts, rural counties with election system security, and critical rural city systems that support water and electric districts. Many of these organisations have limited budgets for cybersecurity, making them vulnerable to cyberattacks.
Marty Gang, Chief Technology Officer for Lewis-Clark State College, a Cyberdome client, noted, "The Cyberdome has provided resources and information we have not been able to afford ourselves being a small college. Being provided insight into activities on our network that we didn't have visibility into before has been very useful."
Between January and July of 2023, students involved in the Cyberdome initiative monitored over 5,000 assets, analysed over 53,000 possible attacks, and notified clients of 350 potential real-time attacks. This has been crucial in ensuring that Idaho communities and school districts have the information they need to stay secure.
Dan Smith, Technology Director and IETA Region 2 Representative for the Kendrick Joint School District 283, another Cyberdome client, said, "The Cyberdome has been tremendous. It's been a premium product being offered as a critically needed service, especially for the K-12 space. We absolutely need this, especially for smaller districts. It's amazing to see that it's actually here and available. We now have this overarching product and support system in place that is actually looking out for us."
The collaboration between Boise State University and Stellar Cyber has also been mutually beneficial. "Through our relationship with Stellar Cyber, our team provides feedback about product enhancements, providing our students with first-hand knowledge of the technology provider market. Stellar Cyber enables our students like no other technology partner," Vasko added.
Jim O'Hara, Chief Revenue Officer at Stellar Cyber, highlighted the broader implications of the programme. "There's a huge shortage of cybersecurity analysts worldwide, and through our partnership in Boise State University's Cyberdome programme, we're helping address that issue," he said.
The Cyberdome programme has received grants for student internships from the Idaho Global Entrepreneurship Mission's Higher Education Research Council (IGEM-HERC) and Idaho's Workforce Development Council, further solidifying its role as a cornerstone in cybersecurity education and rural community support.