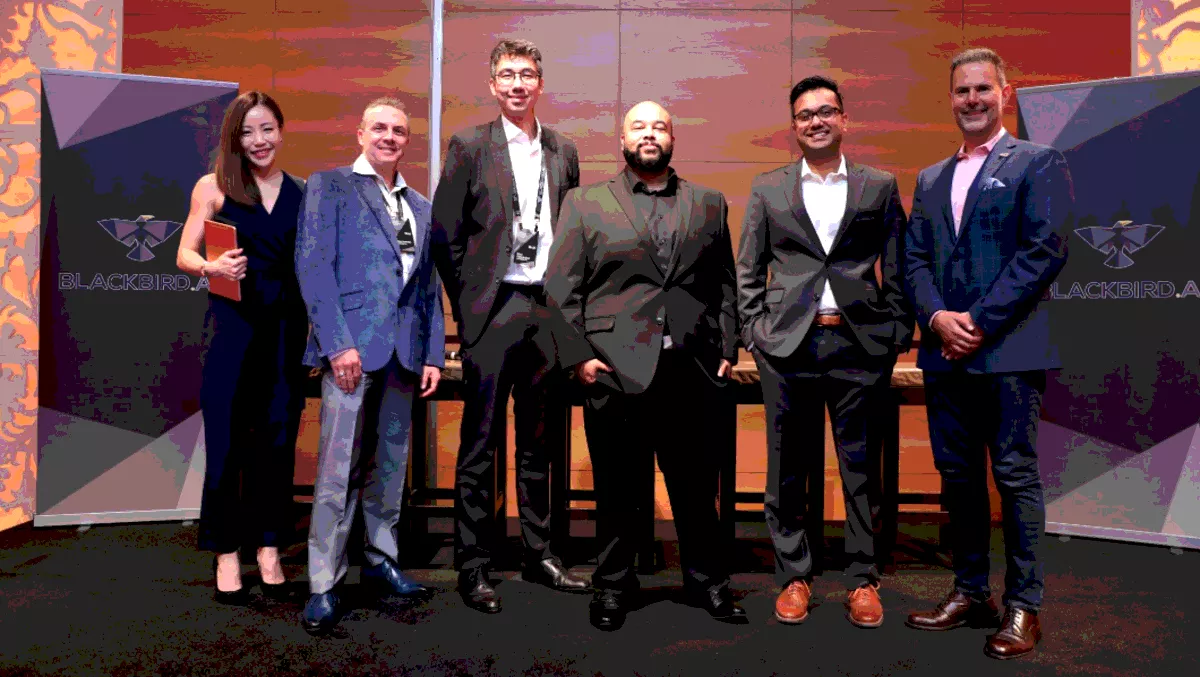 Blackbird.AI launches solution to fight disinformation campaigns
FYI, this story is more than a year old
As disinformation becomes a leading global cyber threat, AI-based technology provider Blackbird.AI has unveiled its solution to combat these attacks.
The new solution is poised to become a tool and tech-driven response as the region seeks to address the growing concern of disinformation.
According to Blackbird.AI, disinformation can be detected early through artificial intelligence.
As with common cyberthreats, significant and irreparable damage is already caused by the time organizations discover they're victims of a disinformation attack.
Early detection can potentially arm organizations with the data and tools to respond, educate audiences, and mitigate any potential damage.
Blackbird.AI's scalable API cloud solution comes with a dashboard that identifies disinformation, tracing its source to bot-driven disinformation campaigns and entry points of hijacked narratives with more speed as they surface in real-time.
Blackbird.AI Asia Managing Director Brice Chambraud says "Cyber threats have evolved from malware to malicious content, in efforts to manipulate belief. This has placed even the most stable and thriving institutions, businesses, and communities across Asia at risk.
"No one is immune from these disinformation campaigns, but an effective solution combining technology, regulation, and education can disarm it.
As disinformation presents a significant political and economic risk, threatening the stability of ASEAN's projected US$4 trillion economy, the launch of Blackbird.AI follows ongoing policy discussions on regulating online content in countries such as Singapore, Vietnam, and Indonesia.
Blackbird.AI aims to complement this coordinated legislative response with advanced technology to help organisations with early detection.
With 4 in 5 people globally falling victim to false content and increasing concerns of what is real or deliberately injected false content into everyday media platforms, Blackbird.AI's solution equips organisations with the tools to detect disinformation campaigns early, uncover actionable intelligence, and build vigilant and savvy societies.
The company also offers tailored disinformation analyses on ongoing and predicted patterns of disinformation, preparing organisations and governments with the evidence to increase education and awareness of threats.
In the long-run, Blackbird.AI's ultimate aim is to help equip citizens with a trained eye and the vigilance needed to understand if they are being manipulated by articles, memes, and videos on media platforms and defend against disinformation before it causes irreparable harm.
Blackbird.AI CEO Wasim Khaled says, "Singapore has been proactive in addressing disinformation through policy and education.
"With Singapore as our Asia hub, we aim to build on these efforts with technology, expand our presence, and help neutralise the threat of disinformation in the region.
"We welcome partnerships to accelerate the growth and delivery of this defence ecosystem. Together we can help the world detect disinformation as a spark before it spreads as fire.