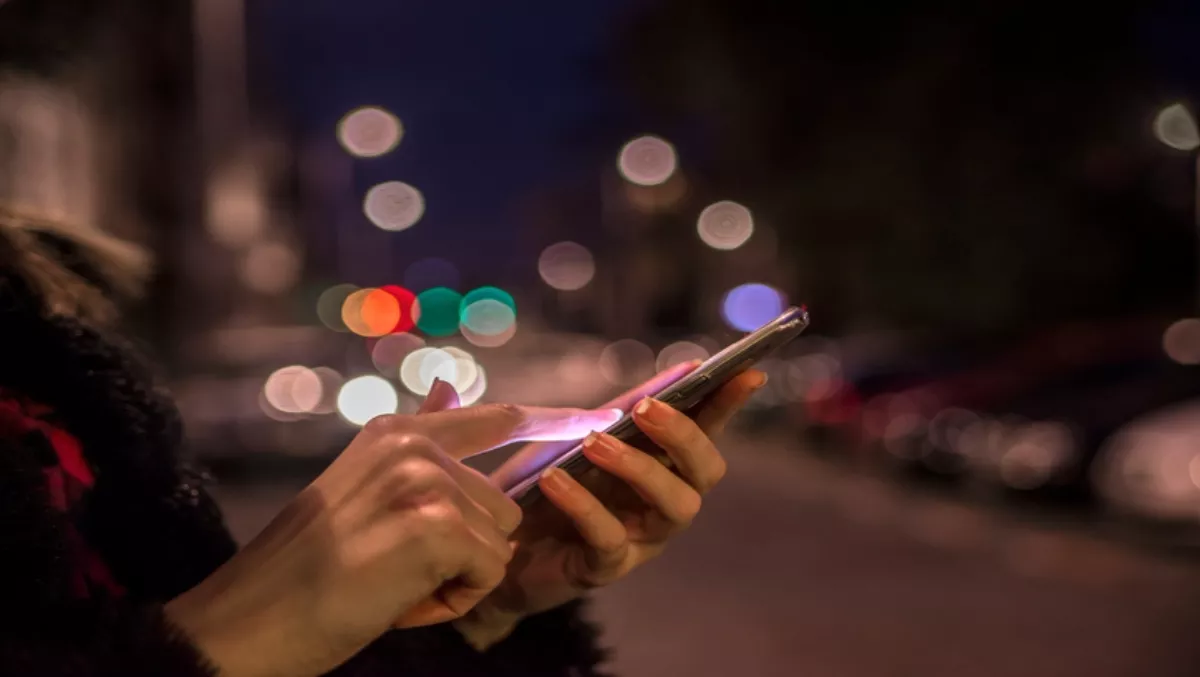 Asia Pacific can start deploying mobile ID effortlessly if we learn from Europe
Mon, 30th Oct 2017
FYI, this story is more than a year old
With Asia Pacific (APAC) having the highest smartphone penetration levels and multiple Smart Nation initiatives underway in the region, APAC governments are looking for innovative ways to tap onto the mobile movement for their digital identity platforms. Amongst all, Australia and Singapore have developed their own versions of a digital identity program - Govpass and SingPass. But neither has yet to truly leverage mobile technology.
Some European countries, on the other hand, have found success implementing their mobile ID systems a long time ago.
By taking a leaf out of the European mobile ID book, APAC countries can stand to benefit by incorporating some learnings for our own mobile ID developments.
Hard token or soft token?
Before any plan for a mobile ID scheme is conceived, it is crucial for the governments and all parties involved to decide if they will deploy hardware or software tokens, also known as hard or soft tokens.
Hardware tokens – typically in the form of a SIM or an eSIM card, deliver superior security. There are several reasons. The Finnish mobile ID program is an example that used SIM-based hardware tokens.
Firstly, the security-related operations are done in the SIM cards – a tamper-resistant environment, making it virtually impossible for hackers to break into with either brute force or software. Secondly, the hard tokens are encrypted and protected before any data leaves the token, rendering information theft extremely difficult.
In a scenario where a software token, such as a one-time password (OTP), is used, the digital certificate or OTP application will be stored in the device itself. This makes it less difficult for hackers to access the device and extract that piece of information.
Software tokens can be implemented more easily than hard tokens on a larger scale, as users only need to download an application that allows them to receive the OTPs. Hard tokens, on the other hand, require that the users purchase or upgrade the SIM cards to those that are compatible with the mobile ID scheme.
The challenge remains for APAC governments to weigh the merits of both options and make an informed and deliberate decision.
In all mobile ID schemes, authentication of the digital identities is an imperative step towards better security. Therefore, all mobile and electronic ID implementations are encouraged to be compliant with the Digital Identity Guidelines released by the National Institute of Standards and Technology (NIST). The guidelines set parameters for electronic authentication and crystalized four levels of identity assurance.
Industry collaboration benefits everyone
So, what is there to learn from our European counterparts? Let us look at Finland as an example.
Launched in 2011, the Finnish mobile ID replaced the electronic identity (eID) card program and reaped immense success, as the key players - government, mobile operators, technology vendors, and citizens - understood the importance of digital identity comparatively early and worked collaboratively to drive the implementation.
By the time the mobile ID was launched, Finland had been an advanced mobile market and its three main mobile operators had all launched 4G/LTE networks and corresponding services, priming the market for the next mobile leap.
The three leading mobile operators in Finland also had a communal platform that allowed users to be authenticated irrespective of the network operator they subscribed to. This way, the Finnish operators formed a "circle of trust" – an agreement that allowed digital identities to effectively "roam" on each other's network. From there, the MNOs were incentivized to create value-added services on top of the mobile ID, enabling new business models and revenue streams.
Based on Finland's experience, APAC governments and mobile network operators can look to receive significant ROI through implementing mobile ID schemes. However, the project needs to be initiated and spearheaded by the APAC governments, who should provide clear directions, reinforce collaboration, and dispense legal clarifications for the implementation.
Make it easy to sign up and use (even for the elderly)
The European governments adopted a customer-centric approach when designing the mobile ID system, and started with simplifying the registration process. In Finland, citizens could walk into any mobile operator store, sign up for a new SIM and mobile ID service contract, and register their digital identity on the spot. Authentication is then done using the citizen's phone number and an issued PIN.
In many developing APAC countries, some citizens – especially the youngsters and elderly - might not have a bank account or a passport, but they are more likely to have a smartphone, preparing the ground for a full-fledged mobile ID scheme. To encourage the number of citizen sign-ups, governments can tap onto the extensive networks of small local retailers in the region to effectively reach out to the citizens staying in both urban and rural areas.
In addition, mobile IDs have great potential to serve the elderly, addressing the growing needs from APAC's aging population. Once the system is in place, the elderly can benefit from a high level of connectedness to essential government services at their fingertips, such as booking an urgent doctor appointment, updating personal, and checking their taxes if they are still working.
That said, given that this group is usually not tech-savvy, governments need to do two things - simplify the sign-up process, and provide a straight-forward, intuitive interface for the mobile applications. This will allow the elderly to join the mobile movement easily.
2027 and beyond
To ensure widespread success, mobile ID services will depend on collaboration between the governments, the telecom operators, and the technology vendors who can secure the mobile identities.
The key success factor is the role of the governments, which is to build and provide infrastructure on which new technological applications can be conceived and thrive. The governments should also proactively adopt a farsighted approach so as to create inroads for new applications like mobile ID. In APAC, it is time for the technologically countries to start strengthening their infrastructure and building a trusted framework for a full-fledged mobile ID scheme.
As all parties begin to work together towards a mobile ID system, it is also crucial to keep in mind that security should remain a primary consideration throughout the project.