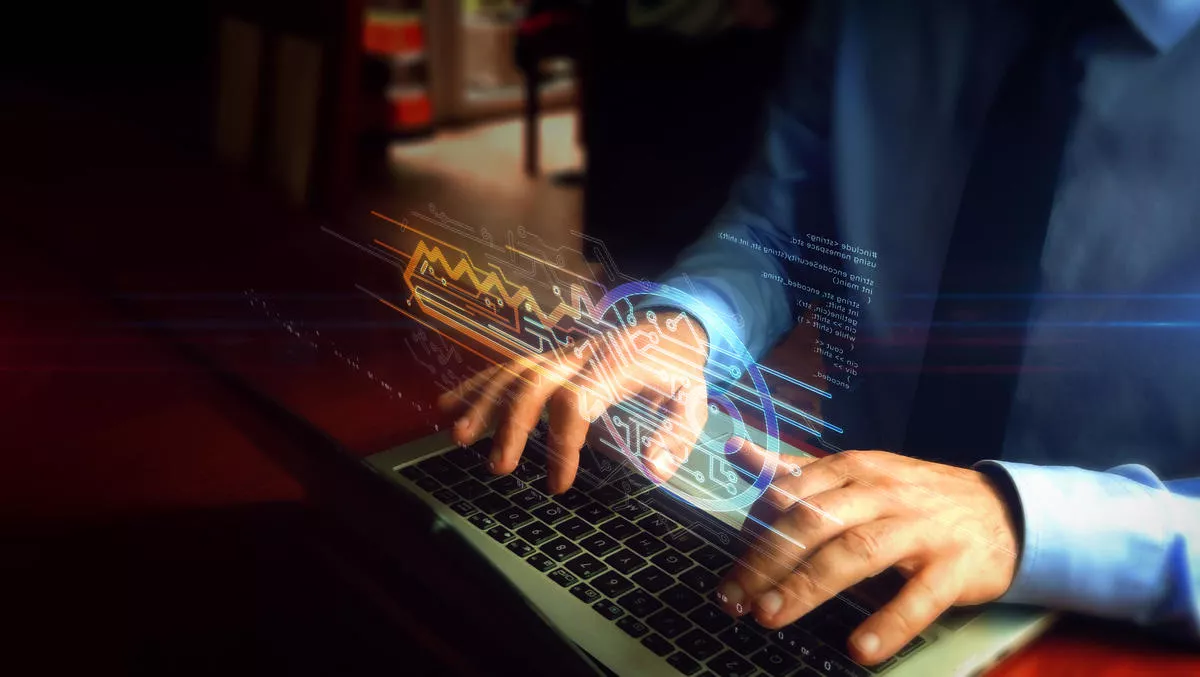 A security by design approach for cybersecurity
FYI, this story is more than a year old
Issues of cybersecurity extend beyond the daily IT management of your business. Cyber threats dilute the integrity and compromise the image of enterprises on the digital platform. Your website faces attacks from nefarious elements with financial gain and industrial sabotage high on their list of motivations.
RiskIQ reported in 2019 that close to $18,000 is lost through phishing every minute. Such security attacks usually come from ransomware that encrypts and locks a computer's files and then demands payment to unlock or encrypt them.
In addition to such staggering financial implications, data breaches, like the infamous Equifax hack, accentuate the effects of cyber insecurity for organizations. In an analysis of the costs of cyber attacks, malware ranks highest as the most expensive costing victims over $2 million. Such attacks portend incidental costs too through decreased productivity and loss of integrity for victims.
With such concerns, have you evaluated your online resources for possible breaches? Cyber attacks target your data, software, and hardware. Most malware attacks reach your computer through emails. The phishing email alerts that your computer unfailingly generates portend genuine and potentially crippling threats.
Of the reported phishing and email related cybercrimes, 40% originate from servers operating within the US. However, failure to engage such phishing emails and malicious URLs though important is quite basic for the complex attacks crafted by the tech-savvy and determined cybercriminals.
Thanks to them, the nature of cyber attacks differs and evolves daily to encompass hardware and data breaches, and the corruption of software. To survive the onslaught, you must acknowledge that in cybersecurity, one fix does not fit all. You must also look beyond standard antivirus software and firewalls often downloaded to enhance cybersecurity.
You need the services of an expert skilled enough to device new tactics constantly and tweak the current ones to stay several steps ahead of cybercriminals.
Understanding cybersecurity by design
With such unique aspects presented by cyber threats, you note that only customised security solutions offer the specialised approach you need to evade cyber sharks. Furthermore, you never know when you should anticipate such attacks. Cybersecurity automates data controls in the designing of the security infrastructure with a focus on averting attacks.
Cybersecurity design should come in the initial stages of planning your project and not as a mitigation or restoration process after a hit that compromises a website. Experts warn about the complications of adding or enhancing security to an already created system. Indeed the 2020 EY Global Information Security Survey confirms that more than 50% of businesses bring in cybersecurity measures too late. The implication becomes dire when you consider the interlinking of devices on the Internet of Things that creates further channels of vulnerability.
The benefit of designing a security by design in your cybersecurity plan
Security by design affords you the benefit of designing and automating your web services. Such benefits come from security and governance frameworks built on reliable coding. Such systems offer you real-time reporting on risks, governance, and any compliance requirements.
When you invest in security by design approaches, you streamline your operations by creating a clear set of responsibilities for security controls. You also ease its management due to the automated nature of security by design frameworks. It also becomes easy to evaluate performance because of the end-user audit dine on security controls by your software provider.
How to implement security by design
When embarking on creating and implementing security by design resources, it is prudent that you update yourself on regulations on the creation and use of the software. Apart from consulting a skilled provider, your journey into implementing security by design should follow the steps we'll discuss now.
The first step is taking stock of the technology you intend to use and appropriately managing its library through tracking of its external code. After that, you should sensitize your developer about your security need and the nature of threats you expect. Consider providing your developers with a guide, especially on protocols and regulations on triggers or situations that signify threat.
As you progress with the implementation plan, keep it in focus that the system should be maintainable and ensure the creation of relevant tools for that task. More tools needed in the implementation process are the automatic checks whose inputting will ensure automatic scanning for threats.
However, since an automated check may miss some threats, add tools to conduct manual checks. To bolster your program further, include privacy by design option for handling and securing personal data. As you implement those parameters, consider that the program will require constant review and adjustments for optimum performance.
Final take
The digital platform remains precarious for the risks it creates for corporate and individual users. Security by design approach to avert cybercrimes ensures your website and projects remain safe from the initial stages of creation and beyond the end of your campaign.