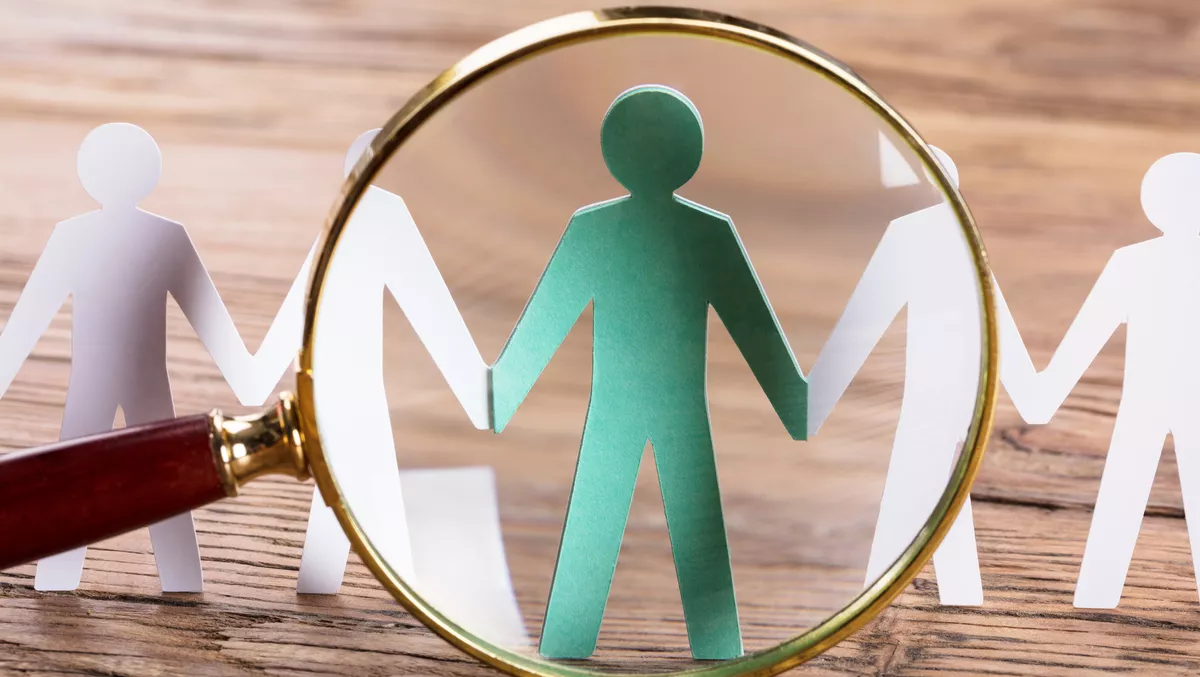 Tech job moves - Datacom, Micro Focus, SnapLogic and VMware
We round up all job appointments from May 6-12, 2022, in one place to keep you updated with the latest from across the tech industries.
Ant Group
Derrick Loi has been appointed as the general manager of international business, making fintech solutions and services more accessible for customers to international customers.
Since May 2021, Loi has been leading the international business development team at Ant Group's Digital Technology Business Group, responsible for the productisation, localisation, commercialisation and customer success of a wide range of innovative fintech solutions and services, including blockchain-enabled capabilities, end-to-end super app development, and digital trust solutions powered by advanced technologies.
With 25 years of experience in fintech, cloud computing, enterprise data centre, digital transformation, data security and protection, Derrick has been helping customers drive success across a wide range of areas while managing service portfolios in Asia Pacific and global markets.
The rise of the digital economy and customers' increasing reliance on online services have created a rising demand for digital trust solutions that make it easier for businesses to transact. Against this backdrop, with Derrick Loi leading the team, Ant Group's Digital Technologies is well-positioned in the region to serve customers and partners with its digital solution portfolios.

Arinco
Mitch Bagan has been appointed as its new managed services principal in Melbourne.
Bagan will be instrumental in leading and further developing the Cloud Operations and Cloud Center of Excellence (CCoE) teams that empower and accelerate the organisation's ability to digitally transform, as opposed to slowing them down, establishing Arinco as the market leader in Microsoft Cloud-Native Managed Services.
Bagan has a strong background in Service Delivery and IT Operations. He joins Arinco from Deloitte, where he was an Ops Director in their DevOps Engineering Team.
Prior to that, he was an Operations Manager at Microsoft Azure partner, Mexia, which was acquired by Deloitte in 2018.
"After joining Arinco it was immediate to me that the culture here is amazing, and that the business' values align with my values," Bagan says.
"By focusing on the customer first, hiring like-minded people that are truly experts at what they do, and equipping them with the resources and support to succeed, we can truly concentrate on delivering customer value and enabling their success for digital initiatives.
"Our services utilise industry best practices and cultures such as Automation, Lean, ITIL, DevOps and SRE."

CCL
Richard Adams has been appointed as CEO of CCL, taking over from Heather Graham, who has returned to the US for personal reasons.
"We would like to thank Heather for the contribution she has made during her time with us and wish her all the very best for her return to the States," CCL says.
"Our new leader, Richard, has a wealth of experience across Spark and Spark Business Group.
"Most recently leading our Consumer Channels business, he previously led our Business Sales - Service teams across Central and Southern New Zealand, and will be known to many of CCL's customers and partners."
CCL also notes Adams' experience in developing offerings for Spark Business Group's public and private sector customers, including ICT, data centre and cloud-based services.
Adams will commence in the role immediately.

Computecoin
The company announced the appointment of several key individuals to its advisory board.
Advisors who have joined the team include Salesforce co-founder - founding architect Dave Moellenhoff, Dell global loyalty strategy lead Mitch Kennedy, IEEE fellow, Canadian Academy of Engineering fellow, and Samsung AI center Montreal R-D vice president Dr Steve Liu. Liu was also Tinder chief scientist from 2016-2019.

CSG
Liz Bauer has been appointed as executive vice president and chief experience officer, a new role designed to connect the power of CSG's people and culture with its obsession to help customers solve their toughest business problems.
Bauer's expanded leadership responsibilities now include CSG's employee and customer experiences, marketing, sales enablement and communications.
In this role, Bauer will amplify the impact CSG employees make as they strive every day to envision, invent and shape a better, more future-ready world.
"Liz is one of the best, most connected, most impact driven executives with whom I have ever worked," CSG CEO Brian Shepherd says.
"Unleashing the power and collective impact of our diverse, global team under her leadership can help us delight our customers and our employees even more as we continue to execute against our bold $2 billion and beyond people-centric, growth strategy."
With over 20 years' experience at CSG, Bauer's influence has stretched across the company's growth strategy, values-based culture, investor and analyst relations, marketing, and its customer-first business approach.
The addition of people and culture will see Bauer guide CSG's flexible-first workplace of the future philosophy focused on the continued elevation of CSG's culture, advancement of diversity, equity and inclusion, and development and support for all of its global employees.
"CSG's success is founded on doing what's right for our people so that they can do what's best for our customers," Bauer says.
"Extraordinary customer experience starts with the employee, and that is why we're bringing our people and customer experience teams closer together.
"I'm honoured to lead these talented teams as we elevate all of the amazing experiences that CSG proudly enables for many of the best brands in exciting high growth industry verticals all around the world."

Datacom
Mike Walls has joined as cloud transformation associate director with a focus on helping customers adapt and modernise to shape their future success by leveraging cloud and digital technology and modern ways of working.
"I'm excited to bring my experience to the table and use it to deliver business value and meaningful changes through new ways of working, and cloud and digital technology," Walls says.
"Datacom is obviously a powerhouse of IT services, but it's the renewed purpose to make a difference by turning the imaginable into reality and the company's willingness to adapt that really energises me.
"We are firmly in the 4th industrial revolution: the age of digital. It's an era enabled by the cloud, providing ubiquitous access to digital technologies that are transforming how we live and work.
"The ability to harness Datacom's investment and capabilities in the likes of public cloud, digital engineering, application development, and transformational services really underpins our purpose and is what will help enable our customers to thrive and shape their future."
Walls previously worked for Datacom at the beginning of his career, getting his start in technology providing desktop and server support, before becoming national operations team leader in 2001.

Danfoss
America sales vice president Rick Sporrer has been appointed as Danfoss North America president after John Galyen announced his retirement, having been in the role since 2011.
Over the next several months, Galyen and Sporrer will work together to ensure a successful transition, with Sporrer fully assuming the role on July 1.
Galyen joined Danfoss in 2001 and held various management-level positions prior to his appointment to his current role.
During his more than 21 year career with Danfoss, he has been very instrumental in leading the company's continued regional growth in North America, from $100 million in annual sales to $3 billion - and made significant contributions to the success of the business.
"The past 21 years at Danfoss have been the most rewarding of my career," Galyen says.
"I'm proud of the strides we have made in growing our business and footprint in North America, which is now Danfoss' largest region, and I'm especially proud of the industry leadership position we've taken, together with our customers, to meet the changing market requirements.
"Rick is well-positioned to help Danfoss North America continue its growth journey and innovation in sustainable solutions."
Sporrer brings more than 30 years of customer and regional expertise and leadership to his new role.
"John has provided exceptional leadership to Danfoss North America for the past 15 years," Sporrer says.
"I'm looking forward to working with our business units to continue our commitment to innovation and customer service as we engineer solutions for a more sustainable world."

Delta Insurance Group
The company announced two key internal promotions as part of the company's current expansion programme.
Delta Group claims manager Petra Lucioli will take up a broader global claims management role for Delta International, which now has offices and operations in Singapore and Australia, in addition to the New Zealand head office.
Delta International business partner Dasha Goryacheva moves into a role as people and operations manager with the Delta Group.
"As the Group grows internationally, it's vital for us to provide a consistent and exceptional level of performance across our different offices and teams, and claims is one of the most important areas to manage well," Delta Group managing director and company co-founder Ian Pollard says.
"Petra has led an award-winning team in this space and we're thrilled to now have her guiding this side of the Group's business, and in particular leading our Group-wide claims activity," Pollard adds.
"I'm honoured to have this opportunity to lead Delta in this area internationally and look forward to cementing our reputation in this space through top service and innovation where it's needed," Lucioli says.
"Dasha's appointment is well-deserved; she brings an incredible array of strengths and talent to the role along with a passion for the people aspects of the business, she won't stint in ensuring culture is paramount and the needs of employees aren't overlooked," Delta Group chief operating officer Kent Chaplin says.
"These are really exciting times as we expand our business globally. We have an awesome team and a firm belief that our people are at the heart of our success," Goryacheva says.
"So, my role is to ensure that they have what they need to develop and thrive in every way. It's all about supporting them to give our partners and customers the best experience always."

GEODIS
Celeste Thomasson has been appointed as executive vice president and general counsel of the Group, supervising legal, insurance, compliance and audit.
Pascale Dubois has been appointed as corporate communications - brand executive vice president.
Thomasson and Dubois join the Group's Executive Board, strengthening the management team of GEODIS CEO Marie-Christine Lombard.

Havas Media Group
Leading eCommerce practitioner Brendon Peters has been appointed as eCommerce director of Havas Market, the Group's newly launched full-service eCommerce offering.
The key appointment will see Peters help develop Havas Market's commerce product suite across the Australian offering's full spectrum of capabilities, including commerce consultancy, customer experience, eCommerce and online marketplace strategy, fulfilment strategies, operations, CRM, and analytics.
"Brendon Peters' appointment is a game-changer for Havas Media. He deeply understands the challenges of marketers and is one of the best eCommerce professionals in Australia," Havas Media Group CEO Virginia Hyland says.
"Brendon has a wealth of experience, both client and agency side, and a credible, unique point of view around how we can design and deliver a meaningful impact on a business as a proven partner."
"The past 12 months have seen us grow and transform some of Australia's most loved brands in the ecommerce space. With Brendon joining the team, our clients will immediately reap the benefits of his proven experience as they continue their ecommerce journey."
"He will work closely with clients to collaboratively solve complex business challenges and transform their eCommerce strategies to deliver tangible results, including driving incremental revenue. Another key component of Brendon's role will involve providing end-to-end strategic recommendations across the entire eCommerce ecosystem," Hyland adds.
"I'm beyond excited to join Havas to elevate the Havas Media eCommerce capability. We've been able to draw on my history working in-house for brands, and more recently as an eCommerce consultant, to tackle the unique challenges our clients are facing," Peters says.
"By putting the customer first, we are creating superior customer experiences across all our clients' channels, helping them achieve targets, but also helping them understand their business needs to scale."

Jumio
Susan Walker has been appointed as chief financial officer.
Walker was most recently the CFO at SaaS enterprise data loss prevention leader Digital Guardian through its recent sale to HelpSystems.
Before that, she was CFO at video software firm Telestream and KYB firm Avention through its sale to Dun - Bradstreet. Walker's 25 years of leadership experience includes managing a successful initial public offering (IPO), serving as CFO Americas for publicly traded Novell and extensive experience leading and managing investor relations.
She holds a Master of Business Administration from The Wharton School and bachelor's degrees in applied mathematics and economics from The University of California, Berkeley.
"Jumio is entering a new phase of growth and development and we are delighted to welcome Susan at such a critical moment in the company's evolution," Jumio CEO Robert Prigge says.
"Susan's experience in leading financial strategy in scaling technology organisations will support our high-velocity goals," Prigge adds.
"Jumio is a leader in the identity market with well-established technology, and I see extreme value in the company's mission to eradicate online fraud," Walker says.
"I am so proud to join at a time when the company is experiencing record growth and look forward to partnering with a deep bench of talented leaders and innovators."

Katanox
Industry veteran Rob Torres has been appointed as non-executive director.
Torres brings over 20 years of experience and his vast travel industry network to the company.
He will be working with the founding team to partner with global hotel brands.
"I am very excited to grow my relationship with the team and apply best practices from the programmatic advertising industry for B2B distribution in hospitality," Torres says.
"The Katanox team is building an intriguing set of solutions to bring transparency that's needed for the open distribution era," Torres adds.
"Out of necessity, we've seen many advancements and improvements in the travel sector spurred on by technology and digitalisation," Katanox co-founder Mendel Senf says.
"However, when it comes to lodging, it's the safe middle men who are controlling the market and stifling growth.
"We're bringing much needed change to the market by putting power back in the hands of accommodation providers by empowering them to control their own destination via the Katanox platform."

KYOCERA Document Solutions Australia
Motohiro Sato has been appointed the new managing director for the region.
A highly experienced senior leader with 22 years within Kyocera Document Solutions, Sato succeeds Ryosuke Okochi, who has recently been appointed KYOCERA Document Solutions Asia corporate sales division vice president, located in the regional head office, Hong Kong.
"I am proud to have led this region for the past 3 years. We have achieved so much as a team and made significant advancements in the print and technology sector," Okochi says.
"With the incredible team supporting Mr Motohiro Sato in his new assignment as Managing Director, the time is right to hand over the leadership and drive growth.
Sato brings extraordinary experience as a respected senior leader with his most recent assignment of Asia corporate sales division vice president and was instrumental to the success of setting up sales companies in Malaysia and Vietnam along with the launch of the production Inkjet business that achieved significant growth and strengthened business capabilities contributing to the sales expansion in the Asian region.
"I'm excited about this opportunity to lead this region and I believe that our strong culture of innovation is key to Kyocera Document Solutions continued success," Sato says.
"I am committed to our customers and to providing businesses with the tools to make better decisions while embracing a digitally automated world, fostering our strategic partners, and empowering our employees to ensure every success."

Micro Focus
Jeffrey Neo has been appointed as managing director for Southeast Asia and Korea starting May 2022.
This appointment is part of the company's strategic vision to expand business capabilities and elevate its enterprise offerings across the region.
Neo has taken the helm from David Thompson, who had led the business in the region for over four years across various leadership roles within Micro Focus.
Building on Thompson's success, Neo will be responsible for spearheading the Southeast Asia and Korea operations at Micro Focus, with a vision to extend solutions that deliver essential business insights, operational efficiencies, and process automation to business leaders across the region.
"I'm thrilled to be given this opportunity to continue leading Micro Focus to greater heights. Enterprises today are facing a monumental challenge of juggling short-term success and long-term resilience in a rapidly changing business environment," Neo says.
"This very challenge prompted us to focus on helping organisations run smoothly in the short term while transforming for the long term, with the power of IT and software. It is being part of this mission that excites me the most.
"Southeast Asia and Korea offer immense opportunities for us due its vast consumer base and diverse geography. I look forward to building new capabilities of the team to deliver solutions that help organisations across the region run and transform at the same time."

Milestone Systems
Malou Toft has been appointed as APAC vice president.
Toft will be responsible for the company's long-term growth strategy in the APAC region through business expansion, strategic partnerships and customer acquisition.
"COVID-19 reshaped our view of video surveillance and analytics, and how it can be leveraged beyond security," Toft says.
"From helping the growing aging population to crowd management, video technology is at a pivotal point in shaping a new normal by empowering users to make intelligent decisions and take meaningful actions.
"The rise of smart cities and IoT are expected to provide future growth opportunities for the APAC region, as modernised cities require innovative solutions.
"This makes Milestone well-poised to support this growth and help countries shape their digital future."
In her new role, Toft aims to continue to deliver positive business outcomes for customers and partners, further entrenching Milestone as the leading provider of open platform video management software.
She was previously Milestone's Europe vice president of Europe, Middle East, and Africa and was integral in the success and growth of the region.
As a recognised leader, Toft will also work to upskill and mentor the team, to reinforce a 'people first' culture and strengthen the creativity and agility of the employees.

Netskope
David Fairman has been appointed as the company's first chief information officer for the Asia Pacific and Japan region.
Following Netskope's recent appointment of Ilona Simpson as CIO for EMEA, Fairman's appointment establishes Netskope's global CIO organisation.
The CIO organisation has been established with seasoned technology industry practitioners to lead Netskope on its own journey as it navigates the convergence of network and security and to lead the internal technology strategy.
This deepens and strengthens Netskope's ability to support its customers in enterprise and government to derive more business value out of their IT investments.
Fairman joined Netskope as chief security officer for APAC in June 2020. His role now expands to cover the CIO function, leading IT and security for Netskope in APAC and Japan.
"Forward-thinking CIOs are experiencing first-hand the ways that security should evolve from being an obstacle to being a true business enabler," Fairman says.
"I believe the right balance among security, performance, and business value is a major challenge but also more achievable than ever before if organisations make the right investments in people, processes, and technology.
"I look forward to working hand-in-hand with enterprise and government leaders throughout Asia Pacific and Japan to deliver their goals and sharing my knowledge and experience to help our customers solve these challenges."

PPDS
The company has announced a new senior management structure to extend its global growth plans, with general manager, Chris Colpaert, confirming his departure.
Current EMEA vice president Franck Racapé has been appointed as head of global commercial, international business development director Martijn van der Woude has been appointed as head of global business development and marketing, and Robert Hsu has been appointed as head of global product strategy.
Racapé, van der Woude, and Hsu will report to PPDS parent company TPV senior vice president Nico Vernieuwe.
This new leadership team has been structured to further accelerate the company in its 2020 – 2025 growth plan on a global level, designed around three strategic business pillars: Global Markets, Business Development and Marketing, and Product Management.
The leadership trio has worked closely together to successfully oversee PPDS' most recent evolution, including a full-scale company rebrand and the launch of a brand new market strategy in 2021.
"Our success in the professional display industry is a cornerstone of our group's development," Vernieuwe says.
"The implementation of our new total solutions strategy, our global approach, and our sustainability programs are all key components.
"Deploying these seamlessly across all markets on a truly global basis is the real value add for our partners and their customers.
"I am delighted to announce our newly appointed leadership team in time for our customers, stakeholders, and the industry as a whole, to meet them and learn about our vision for the future, at ISE in Barcelona from 10-13 May, and at Infocomm in Las Vegas from 4-10 June."

PPRO
Laìzaro Campos has been appointed as its first independent chairman of the board in efforts to strengthen its board and governance in the next phase of the company's growth trajectory.
Campos takes over from Tim van Delden, representative and managing partner of PPRO shareholder HPE Growth, who served as chairman of the board through the last stage of PPRO's rise. Van Delden is now vice chairman of the board.
"Lázaro is a highly respected and inspiring industry leader, bringing with him extensive, global payments infrastructure experience from leading SWIFT," PPRO CEO Simon Black says.
His track record in global payments will be key in preparing us for the next stage in our evolution. I'm thrilled to have him steering the PPRO board as our first independent chairman and look forward to working with him," Black adds.
"Through holding numerous board positions, Laìzaro also has deep knowledge of how to improve and optimise a board and make executive teams more effective," van Delden says.
This complements his payments expertise and will help guide PPRO's ambition to scale as the leading provider of digital payments infrastructure," van Delden adds.
"Adding an independent chairman demonstrates that PPRO is serious about good governance and best practices, and I am excited to be contributing to the growth of such a pioneer in the digital payments infrastructure space," Campos says.
"PPRO is perfectly positioned to solve cross-border complexity, increase access to the payment methods consumers need, wherever they are, and enable payment service providers, enterprises, fintechs and banks to expand to more markets and boost revenue."

Reddit X
Adriel Frederick has been appointed as product management vice president for Reddit X.
Bringing more than 15 years of leadership and expertise in fintech, social media, and marketplaces and reporting directly to chief product officer Pali Bhat, Frederick will lead product for the company's newly-formed 'Reddit X' team.
Focusing on bold bets and new features that pave the way for the future of Reddit, such as audio, chat, blockchain, and premium offerings, the new Reddit X team is committed to building experiences for Redditors that foster community, belonging, and empowerment.

RSM
Nicola McCoy has been appointed as the organisation's chief information security officer.
Bringing over 20 years' experience to the role, McCoy will lead the implementation of RSM's global information security strategy to ensure the organisation's already high standards, integrity and consistency of policies and systems are maintained across all Member Firms.
In addition, she will be responsible for optimising RSM's cybersecurity defence as threats increase and evolve and will take a leading role in further developing its digital infrastructure.
McCoy will help RSM Member Firms embed world-leading management system standards as they are published and tailor risk mitigation solutions to suit, ensuring they remain at the forefront of the latest international quality and risk standards.
Working with RSM, global leader in quality - risk Marion Hannon, and global chief innovation officer Paul Herring, McCoy will also support several transformative digitisation projects.
"Over decades, RSM has built an unparalleled reputation for quality and integrity by prioritising the security of client information, which in turn has won the organisation's trust amongst the world's most successful businesses.
"This endless pursuit of quality and commitment to IT security made this a very attractive role.
"RSM's global experts have developed robust and resilient processes and systems that underpin this drive for high standards, and so it is incredibly exciting to join the organisation as new innovative digitisation projects mature and continue to make a positive impact on client operations.
"With regulatory scrutiny at an all-time high, cyber breaches rising at a rapid rate, and the risk of fines and reputational damage threatening businesses all over the world, the need to strengthen information security strategies has never been more important.
"I'm looking forward to working with RSM's talented team and leading projects that will mitigate these increasingly sophisticated cyber threats, and allow the organisation's leading security and data technology projects to accelerate."

SnapLogic
Jeremiah Stone has been appointed as the company's new chief technology officer.
Stone is an experienced builder of advanced technology products and platforms that leverage the full power of AI to solve real business problems.
He will be responsible for guiding the continued development and future direction of SnapLogic's Intelligent Integration Platform, with industry-leading AI and machine learning at its core, enabling customers to further speed the integration and automation process to drive breakthrough business results.
Before joining SnapLogic, Stone was CTO at Ontrak, where he led innovation in data science, AI, and analytics for clinical, operational, and financial outcomes in the digital healthcare space.
Prior to that, he served as general manager of GE Digital's Asset Performance Management (APM) business and earlier was the CTO, Software, for GE's Energy Management business unit. Before his successful career at GE, Jeremiah served as SAP's vice president, natural resource industries and sustainability solutions.
"Jeremiah is the ideal addition to the SnapLogic team at this important stage of growth for the company," SnapLogic CEO Gaurav Dhillon says.
"He joins the company at just the right time, the need couldn't be greater for intelligent, low-code platforms that empower enterprises to automate business processes, get the most out of their data assets, and transform operations.
"His background aligns perfectly with the needs of our global customers and our product roadmap, especially as AI takes on a larger role in the integration and automation process."

SQream Technologies
Naama Saar has been appointed as chief operating officer, responsible for executing the company's strategy and vision to become the market leader for solutions that accelerate Peta size data analytics.
Saar will lead the product, R-D and delivery teams worldwide to provide a superior customer experience for their partners and customers.
Saar brings decades of hands-on experience leading teams of thousands of people worldwide, driving exponential growth for leading IT and SaaS products, service operations, and solutions.
"Naama is joining the company at a critical turning point as SQream expands worldwide to empower companies to quickly analyse vast amounts of information for competitive advantage," SQream CEO Ami Gal says.
"Her creativity, energy, customer-centric approach, and proven experience managing multi-million-dollar budgets will fuel our next stage of growth," Gal adds.
"SQream has innovative unique technology that enables enterprises to have full-picture visibility to improve customer experience, operational efficiency, and obtain previously unobtainable business insights," Saar says.
"I look forward to delivering unmatched customer experiences and driving growth at scale as the industry evolves."

VikingCloud
Formerly known as Sysnet, VikingCloud has appointed Gregory Leos as chief revenue officer, bringing a wealth of experience in the financial services industry to the company.
In addition, product visionary and technology executive Paul Arceneaux joins the company as product management vice president.
Based in Chicago, Leos joins from a six-year tenure with Fiserv, where in addition to leading several vertical sales teams within the Enterprise National Sales group, he was general manager for the Enterprise Franchise business unit.
Prior to this, he spent more than 20 years in senior roles with a variety of fintech companies spanning a broad spectrum of the payments industry. This includes serving as Ingenico ePayments North America general manager.
Arceneaux brings with him more than 30 years of experience in building products and teams at security companies. Specialising in network security, virtualisation, and agile development, he joins VikingCloud from Mission Secure, where he led the product portfolio development and deployment to industrial customers.
"We are delighted to welcome these talented individuals to the VikingCloud executive team and have no doubt they will play a pivotal role in our growth journey," VikingCloud CEO Robert McCullen says.
"Both have played an active part in the security and payments industries throughout their long-standing careers.
"As such, will bring invaluable insight and expertise to help us accelerate our plans in establishing VikingCloud as the best in class for ensuring millions of businesses across the globe are secure."

VMware
Sarene Lee has been appointed as Malaysia country manager.
In this role, Lee will drive business strategy and development as well as customer and partner relations for VMware to accelerate the adoption of digital transformation in the country.
"Malaysia has made digitalisation a top priority and is actively encouraging companies to transform their businesses to remain relevant and to boost the country's digital economy," VMware Southeast Asia and Korea vice president and managing director Paul Simos says.
"I am confident that with her wide experience and deep knowledge of the Malaysian market, Sarene will play a pivotal role in helping organisations in Malaysia embrace innovation so that they can scale faster and reach their full potential."
Prior to joining VMware, Sarene was General Manager of IBM Cloud with IBM Malaysia. In a career spanning over 25 years, she has had held key leadership positions with IBM and Microsoft in Malaysia with extensive experience in leading teams, growing market share and revenue, driving customer relations, and building partner ecosystems.
"This is an exciting time in Malaysia with markets opening up and businesses gearing for growth," Lee says.
"I look forward to helping organisations here execute their digitalisation roadmaps and attain even greater heights with hybrid and multi-cloud, security, and digital workspace solutions, and to contributing to the development of the business community and growth of the sector."