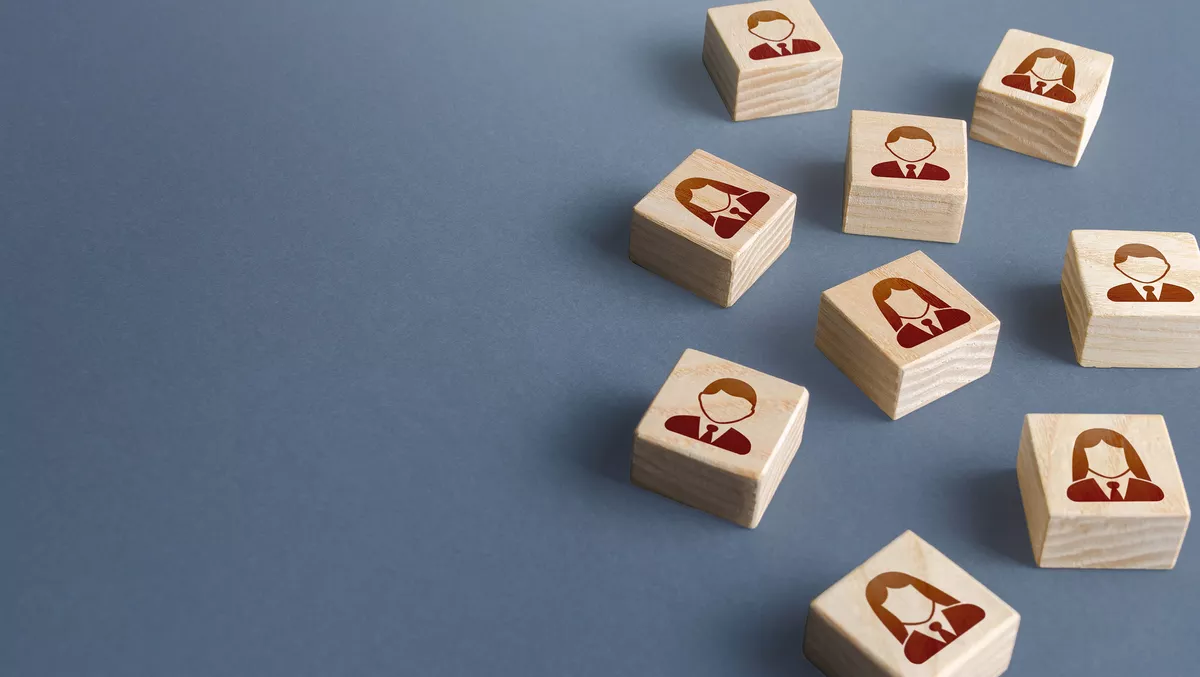 Tech job moves - Boomi, Limepay, Thales, VMware & Zoom
We round up all job appointments from June 6-16, 2022, in one place to keep you updated with the latest from across the tech industries.

Aura Information Security
Abby Mainini has been appointed to the role of account director.
In her new role, Mainini will work across the full portfolio of cyber security solutions from the Kordia Group, including consultancy services, managed security services, and security products.
Aura acting general manager Phil Dobson says Abby will make a strong addition to the sales team.
"We're excited to have Abby join Aura. She has an excellent track record of delivering exceptional business outcomes for clients, as well as a robust understanding of the threat landscape and the challenges facing organising when protecting their systems and data," Dobson says.
"Our clients will appreciate her approachable yet professional style of managing relationships and her knowledge of the industry.
"With the Kordia Group now offering a comprehensive suite of security solutions, Abby will be well placed to support clients on their journey to strengthen their security posture."
Mainini brings to Aura deep experience in business and relationship management, particularly across the cyber security, technology, and telecommunications industries.
Prior to joining Aura, Abby worked at the National Cyber Security Centre (NCSC), the organisation responsible for helping New Zealand's most significant public and private sector organisations protect their information systems from advanced cyber-borne threats.
Before that, she spent several years at Vodafone in corporate account management, managing business relationships across the Greater Wellington region and the Hawkes Bay.
"I'm incredibly thrilled to be joining the team at Aura. I'm impressed by the high level of expertise within the business and I'm looking forward to playing a part in the ongoing success of both Aura, the Kordia Group, and the organisations we count as our clients," Mainini says.
Mainini will be based in Kordia's Wellington office.

Boomi
Madeline Ling has been appointed as chief financial officer, Marcy Campbell as chief revenue officer, and Fran Wilson as chief marketing officer, effective immediately.
Additionally, Emmy award-winning news journalist Christa Delcamp joins Boomi to support public relations and media strategy, and James Dyson joins the company to lead global diversity, equity, and inclusion talent acquisition.
"Boomi's recent launch as a standalone company, coupled with our high growth and cutting-edge, cloud-based technology – provides the opportunity to build our leadership team as part of a much larger expansion, with several hundred new hires coming onboard this year," Boomi CEO David Meredith says.
"Our industry-leading platform and award-winning culture enabled us to recruit top, globally-minded talent, with a demonstrated track-record of achievement, and a passion to accelerate our mission to make the world a better place by connecting everyone to everything, anywhere."
Ling holds an MBA from Stanford Graduate School of Business and brings nearly 25 years of experience leading equity-backed, global enterprise organisations through strategic and international growth.
Campbell brings to Boomi over 30 years of experience leading large-scale, go-to-market organisations for global companies. She most recently served as senior vice president at PayPal, where she led global sales, professional services, and operations.
With more than 20 years of successful experience in SaaS and B2B enterprise software organisations, Wilson provided marketing leadership through Red Hat's initial public offering (IPO), and during its rapid revenue growth from $400 million to more than $4 billion, culminating in its sale to IBM for $34 billion.
Delcamp brings over two decades of experience in public relations, journalism, content creation, and communications across a variety of platforms, including digital/social, NBC and CBS-owned and operated stations, radio/podcasting, and print.
Dyson brings over 20 years of experience leading and managing talent acquisition at global companies, including Accenture.

Danfoss
Steven Lakin has joined the company as its new director of public and industry affairs.
Lakin, who began his new role on May 16, is an accomplished government relations and public affairs professional with extensive experience working across multiple industries, with industry associations, and with policymakers at the state and federal levels.
Most recently, Lakin was the deputy commissioner of labor and industry for the State of Maryland (2016-2022).
Previously, he served in leadership roles for several contracting associations and worked for two members of Congress, two governors and one US president.
"I am excited to join Danfoss and bring my experience in both the public and private sector," Lakin says.
"Danfoss is an industry leader in energy efficiency and sustainable technologies and I look forward to working with key industry and government stakeholders at this critical junction where innovations in climate and sustainable solutions are gaining momentum in our national conversation."
Lakin has a bachelor's degree in political science with a minor in communications from the University of Florida.

Exclusive Networks
Danny Meadows has been named as the new country manager for New Zealand and Pacific Islands.
With the company fast expanding its reach across Australasia, Meadows' role will continue to focus on managing and developing Exclusive Networks' growing presence in the NZ region.
His responsibilities will centre around expanding and building the company's extensive range of digital infrastructure and cybersecurity solutions for prospective and existing partners in the region. This is set to be achieved by leveraging strategic partnerships within the company's wide reaching channel ecosystem.
Exclusive Networks GM Australia and New Zealand Lisa Stockwell, says the company welcomes Meadow's extensive experience in the ICT sector, and she looks forward to seeing further growth for the company through his expertise.
"With more than twenty years' experience within New Zealand's Information and Communications Technology (ICT) sector, we are excited to welcome Danny to the team," she says.
"With his extensive knowledge of the region's reseller, vendor, and distribution ecosystems, we believe Danny is well primed to lead the Exclusive Networks team for continued growth, within the NZ and Pacific Islands region. I am looking forward to working closely with Danny to grow our team and accelerate our market presence as industry leaders.
Prior to this appointment, Meadows was the brainchild of the Unified Communications and Collaboration (UCC) business at Ingram Micro, where he led a successful team and showcased his development skills and expertise in the sector.
He has further experience and proven capabilities when building dynamic, high-performing teams and strives to bring new and innovative ideas to existing business models.
"I am looking forward to starting with Exclusive Networks and working alongside an immensely successful team," says Meadows.
"With over a decade of experience in distribution, I am looking forward to bringing fresh ideas to the NZ team, making a strong contribution to the cybersecurity and Cloud space that Exclusive Networks operates in, and in doing so drive significant value for our reseller community.
Meadows' appointment comes after Stockwell was selected as general manager for Australia and New Zealand earlier this year.

Fabrum
Fabrum Solutions has merged with AFCryo, and now operates as Fabrum.
The company has also appointed Dr Ojas Mahapatra as CEO.
"We're proud to welcome Ojas as chief executive to lead our high calibre Fabrum team. He will be critical in spearheading the company's technology delivery," Fabrum co-founder and managing director Christopher Boyle says.
"His entrepreneurial, forward-thinking mindset and business management experience, combined with an in-depth understanding of disruptive market strategies, complex business issues and financing, will be a real asset for the company."
Dr Ojas Mahapatra has a B.Tech in Biotechnology from SRM University and a PhD in Nanotechnology from the University of Canterbury.
"I'm thrilled to join such an innovative and ambitious company. Fabrum has gained global attention for its world-first technology solutions and counts some of the most innovative blue-chip companies as customers," Dr Mahapatra says.
"Fabrum is on a rapid growth trajectory and has enormous potential in many high-value markets; and is also well-positioned to have a significant decarbonisation impact with its green hydrogen technologies."

HESTA
Data, insights and customer experience leader Sam Harris has been promoted to chief growth officer.
An integral member of the Fund's leadership team since 2015, Harris was appointed insights and customer experience head in 2019, where he helped transform the HESTA member experience using advanced business intelligence, analytics, and insights.
HESTA CEO Debby Blakey said she was thrilled Harris had accepted this important role to lead the growth team as the fund surges ahead with the implementation of its new three-year strategy.
"HESTA has begun a growth evolution, with Sam's appointment continuing to build our capabilities across the business to achieve strong member growth, delivering benefits of scale to members," Blakey says.
"With close to two decades in the super industry, Sam brings a wealth of experience to the chief growth officer position and has been influential in transforming our member experience, using member insights and segmentation to pave the way for strong member acquisition.
"I know he will bring the same insights-driven thinking to the CGO role and will lead our growth team to further enhance its capabilities and deepen relationships with our partners," Blakey adds.
"HESTA is undergoing an extraordinary period of growth and transformation, and I'm very excited to have this opportunity to work with the Growth team to continue enhancing our deep partnerships with the health and community services industry," Harris says.
"Our members are incredibly hard working and spend their lives caring for others so it's a real privilege to be able to give back by helping look after their retirement journey and improving their financial confidence."

Hyland
Lachie Swann has been appointed to the role of APAC Healthcare senior manager.
Based in Melbourne, Swann will be responsible for leading Hyland's healthcare team in the APAC region. The new role will report directly to Hyland's International Healthcare associate vice president, Mark Groesch, and will focus on the implementation of a growth strategy to expand the company's healthcare footprint across the Asia Pacific region.
This appointment is part of a broader Hyland Healthcare strategy to grow international market share by investing in resources to support local markets.
Swann has spent the past eight years in commercial leadership roles, most recently as Gartner large enterprise sales vice president.
"Lachie's international experience in developing markets and launching new products makes him an ideal leader to build on the strong foundations Hyland has in the Asia Pacific region," Groesch says.
"As a company we are continuing to invest in the region and looking to extend the success we have achieved with our healthcare solutions. We're excited about the team we're building and the opportunities for growth in this market," Groesch adds.
"I'm thrilled to make the transition from technology research and consulting into the vendor landscape," Swann says.
"Hyland has consistently featured as a leader in the Gartner Magic Quadrant for Content Services over the past 12 years and having made recent acquisitions and R-D investments to augment its product roadmap, is well poised to take its business to the next level.
"In healthcare, we've seen significant changes through the pandemic that are reshaping priorities. Remote care requirements have led to an acceleration in the volume of unstructured data and a proliferation of data capture devices.
"With more than 75% of patient data unstructured, and that figure is growing by more than 50% annually, clinicians want a more complete view of the patient, with better context between images and patient data.
"Hyland's content services and enterprise medical imaging solutions are well placed to empower Healthcare institutions to better connect with these evolving needs. It is an exciting time to join the business.

Limepay
The innovative payments platform has announced two new appointments to its executive leadership team, naming Ashish Ray as data head and Marie Selim as risk and compliance manager.
Ray is a data management and data analytics specialist with over 14 years' experience in delivering data-driven solutions in Australia and the US.
He has worked in data analytics advisory roles at some of the world's most prestigious firms, including State Street LLC and Ernst - Young specialising in data aggregation, data risk, data governance, data quality and liquidity and credit and market risk reporting.
Prior to joining Limepay, Ray led risk and finance data quality teams at Westpac and was responsible for finding solutions to and fixing data problems, including data control gaps for prioritised critical data elements.
Ray has also worked at KPMG, leading engagement with key clients, including Commonwealth Bank and Macquarie Bank.
Selim transitioned into this field after previously practising as a corporate lawyer and, most recently, was a senior advisor to the Commonwealth Treasury.
Selim will act as resident AML/CTF specialist and work closely with the teams to ensure that Limepay's products and services are compliant with the latest regulations.
Both Ray and Selim will play instrumental roles in strengthening Limepay's capabilities in helping businesses manage payments more smartly and cost-effectively by way of a brand-first payments platform focused on driving growth opportunities for its customers and partners.
"As Limepay continues to flourish we continue to invest in the very best talent," Limepay CEO Willie Pang says.
"Ashish and Marie bring vast experience to the table and I'm excited to see Limepay continue to go from strength-to-strength supported by the knowledge and expertise they both bring to the business."

LogicMonitor
The company appointed its Australia and New Zealand leadership team with Marco Marinelli as ANZ channel lead and Caerl Murray as ANZ sales director.
In his new role with LogicMonitor, based out of the Melbourne office, Marinelli is driving the channel strategy across ANZ to assert the organisation as a strong contender in the region.
Having spent almost two decades with channel-focused powerhouses Hewlett Packard, Dell, and Nutanix, he showcased his expertise in strategic leadership and executed forward-thinking tactics to achieve channel growth.
Leveraging his experience and channel leadership, LogicMonitor is already seeing partner engagement skyrocket across Australia and New Zealand as the leading cloud-based observability platform.
Murray is responsible for building and leading his team to service and expand the region's customer base across industry verticals, including insurance, banking, the public sector and beyond.
In his most recent role with Alibaba Cloud as ANZ sales director, Murray led his team to grow the business from its roots to a 4.8% market share in Australia within his four-year tenure.
Passionate about delivering successful customer outcomes, Caerl has over 20 years of extensive experience in the IT industry spanning distribution, integration, MSPs and Public Cloud organisations.

me-u
The hospitality technology scale-up has furthered its global expansion with three key hires.
Seasoned Tech CFO Natalie Housson joins as the new global chief financial officer, experienced business development and sales leader Brian Duncan as US sales vice president, and the highly accomplished and success-driven Eric Seymour as US business development head.
This enviable new trio at me-u will be critical to facilitating me-u's global expansion, using their financial acumen, business development and channel experience, and understanding of overseas markets to plan and implement the global growth of me-u.
"They all bring a depth of experience and knowledge in the key areas needed to continue me-u's expansion around the world," me-u CEO Katrina Barry says.
"We've expanded over 200% since the start of 2021, and bolstering out the team with their leadership abilities will help us take me-u global.
"With Natalie, Brian, and Eric onboard, me-u will be able to continue creating better experiences for customers and venues across the global hospitality sector," Barry says.
"It's an exciting time for me-u who have achieved rapid growth and are now serving 70% of Australia's top pub groups, while launching in new overseas markets. I am excited about the opportunity we have to plan and execute our expansion into the US and UK," Housson says.
"The US Hospitality landscape is really different to Australia's, and order and pay technology is an incredibly new category here. It's an exciting challenge and I'm excited to bring my knowledge of the local landscape to both revolutionise venue operations and enhance customer experiences in America," Duncan says.
Rounding out the new appointments, Seymour mostly recently served as HungerRush channel programs director.
There, he succeeded in developing and growing the channel program that was loved by some of the largest food distributors in the US market.

Productiv
Miles Kirkpatrick has been hired as its chief revenue officer.
"I am excited and honored that Miles has joined us as our new CRO," Productiv CEO and co-founder Jody Shapiro says.
"Miles' exceptional sales leadership and team leadership experience is an incredible addition to the strong business, culture and brand that is at the core of our company.
"We started the year with a rallying cry of driving the #SaaSIntelligenceMovement together, and our record sales quarter highlights the value we deliver to our customers who need to unlock the most value out of their SaaS portfolio."
Kirkpatrick arrives at Productiv from Sprinklr, where he served as central US and Canada vice president and was the sales leader for Sprinklr's Central US business.
Before Sprinklr, he was Salesforce sales regional vice president and also spent time at technology firms Microsoft and The Rubicon Project.
"I have a passion for reducing friction in organisations and believe that enterprises should be doing more to ensure that their employees have the tools to be successful," Kirkpatrick says.
"When I first spoke with Jody Shapiro, Munish Gandhi and Ashish Aggarwal about Productiv's mission statement, I was sold on the company's leadership style, the team they built and the problems that they were solving."

Pax8
Patara Yongvanich has joined the company's Asia team as sales vice president.
In his role, Yongvanich is responsible for building the company's team across Asia, including key markets such as Singapore, Malaysia, Vietnam, and Indonesia.
Yongvanich is a senior business and technology executive with experience in the strategic positioning and deployment of enterprise software applications and subscription-based cloud services.
He is a recognised expert in helping global organisations and channel partners optimise critical business processes to drive top-line growth together with bottom-line profitability. Most recently, Yongvanich held the position of rhipe Asia Pacific sales general manager.
As part of the company's expansion into Asia, Chris Sharp has been appointed as Pax8 Asia CEO and will continue to lead the company's expansion into the new markets.
"We are thrilled to welcome Patara with his extensive experience constructing and inspiring teams in Asia as we continue to expand and grow the Pax8 Asia business," Sharp says.
"We understand the importance of building strategies and recruiting talent locally to best meet the needs of the markets.
"Businesses in the APAC region are increasingly turning to managed service providers that can help orchestrate the end-to-end journey to the cloud. Pax8 is well-positioned to enable that growth," Sharp adds.
"I'm thrilled to join Pax8, an organisation with proven global best practices around channel transformation and one that is fully commitment to our local markets in Asia," Yongvanich says.
"Joining this fast-growing team when businesses need cloud services more than ever in the Asian market is exciting.
"We see endless opportunities to digitise businesses and enable them to grow and scale with the benefits Pax8 provides through its MSPs."

Lab Eleven
Ben Wylie and Yamen Sader, former founders of Sixtree, have left their senior positions at the Big Four consultancy and rejoined the startup world to create Lab Eleven, a new web3 and blockchain investment and engineering enterprise.
"We aim to partner and co-invest in a handful of Web3 projects each year and, as a result, grow a stake in web3 businesses we are proud to have helped build," Wylie says.
"We'll be working more with web3 founders and investors to offer a Solana delivery partner that co-invests to bring innovative web3 ideas to market.
"With the crypto world being a little turbulent, anonymous and unpredictable at times we hope we'll be seen as a safe, proven and invested pair of hands."
Both Wylie and Sader say they are taking a calculated risk in leaving the comfort and safety of partner-level roles at Deloitte to move into the blockchain and web3 space.
"As a developer and as an end user, I was impressed by how far blockchain technology has come," Sader says.
"With the speed and low cost of modern blockchains, it is possible to create the experience users expect these days.
"This was a lightbulb moment, and we were only able to see opportunity from there.
"I'd love to see web3 making a real-world impact and for Lab Eleven to have played a role in that.
"Our secondary goal is to give back to the blockchain community and to be leaders in educating and building hundreds of blockchain careers."
The pair hope to also play a role in contributing to Australia's strong standing in the world of blockchain and web3.
According to Sader, Australian enterprises are largely putting off thinking about it "as the technology is still nascent and adoption is low."
"But like with other breakthrough technologies, adoption is slow until it's fast, and when it arrives for web3 it may be too late to respond. It's time to start thinking about this potential future now," Sader adds.
"We're putting our own effort, heart and soul behind this movement, and we are thrilled to now be part of accelerating towards a web3 future," Wylie adds.

Starmind
Michelle Chen has joined the company's board of directors. Chen is experienced in growing technology companies globally. For the past 20 years, she has held leadership positions in the US, Europe, and Asia.
"I value people over process, practicality over theory, doing over talking," Chen says.
"The Starmind technology can solve a huge information crisis that all companies face.
"I recognise the value it would have had for my teams and me, and I'm excited to help foster growth for Marc and his team.
"Knowledge is power, but the right knowledge makes you invincible."
As Typeform chief product officer, Chen was instrumental in the company's achievement of doubling its revenue in just 18 months.
She also has a proven track record of growing tech companies with their expansion into international markets, including US, Europe, and Asia.
Chen's most notable successes stem from her contributions to Uber China's hypergrowth.
During her tenure as Uber China growth and expansion product head, Uber China's valuation grew from $0.5 billion to $7 billion, and its market share increased from 1% to over 20%.
"Michelle's unique people-first skillset aligns with our human-centric knowledge management solution that enables enterprises to leverage inaccessible knowledge and empowers employees to showcase their knowledge and experience," Starmind CEO Marc Vontobel says.
"She brings a track record of hypergrowth within tech companies that have permanently transformed how things were once done with their revolutionary products.
"I am thrilled to have Michelle as one of our advisors in Starmind's journey to transform the way the world works by freeing expert knowledge for everyone."

Thales ANZ
Thales Australia and New Zealand has appointed Jeff Connolly as CEO following the decision by current CEO Chris Jenkins to retire after 14 years in the role.
Connolly will take up the role on September 1 2022, with Jenkins agreeing to continue to serve Thales and its customers as a non-executive director after a period of leave.
Thales Australia and New Zealand chair, Belinda Hutchinson, said the company was delighted to welcome a highly regarded senior business leader of Connolly's calibre to Thales.
"As an experienced, passionate and committed supporter of Australian research, innovation and modern manufacturing, Jeff has the strategic and operational capability to deliver for our customers and support our employees and other stakeholders," Hutchinson says.
"Among other notable achievements, Jeff established and chaired the Prime Minister's Industry 4.0 Taskforce, now known as the AiGroup Industry 4.0 Forum, and he remains on the Executive Council.
"More recently, Jeff chaired the Federal Government's Research Commercialisation Taskforce, the recommendations of which led to the $2.2 billion University Research Commercialisation Action Plan to drive industry and university innovation and collaboration."
"I am excited by the opportunity to lead one of Australia's most innovative and trusted companies at a time when demand for its mission-critical services has never been more acute," Connolly says.
"I look forward to continuing to build on Thales' well-earned reputation for innovation and world-class support for its defence and commercial customers in Australia, throughout the Asia Pacific region and beyond."
On behalf of the Thales Australia Board, Hutchinson thanks Jenkins for his significant contribution to Thales over 35 years, including 14 years as the Thales Australia and New Zealand CEO.
"Chris is an outstanding leader who has served the company with distinction, growing Thales into one of Australia's largest suppliers and exporters of mission-critical products and services," Hutchinson adds.
"The board is pleased that Chris, after a period of leave, will rejoin the company as a non-executive director continuing his strong advocacy for Australian engineering, technology, design and manufacturing."

Varonis Systems
Zane Lockley has been appointed to the newly created position of ANZ channel director.
Lockley will be responsible for building and managing relationships with partners in the region who can assist Varonis customers in securing their most valuable data.
"I'm looking forward to strengthening Varonis' existing partner relationships, specifically in the Government, Healthcare and Financial Services sectors, and seeking out new partners to build up our network. I will seek out partnerships that are ideal fits for both parties, enabling us to jointly access new markets and seize opportunities across ANZ," Lockley says.
Based in Sydney, Lockley joins Varonis from Proofpoint, where he was most recently Asia Pacific cloud and MSP senior manager.
In this role, Lockley successfully grew the business, consistently achieving strong year-on-year growth up to 132%. Before Proofpoint, he was a Webroot channel account manager and a Verizon business development representative before that.
"100% of our business flows via channel partners, who are key to ensuring that our customers get the most out of their Varonis data security investments," Varonis Asia Pacific and Japan vice president Scott Leach says.
"Given the importance of our channel ecosystem, we felt the time was right to dedicate a resource to ensuring our partners across Australia and New Zealand were appropriately supported.
"Zane is a highly respected figure in the cybersecurity channel ecosystem, and his far-reaching network of connections will be a great asset to Varonis as we continue to invest in the channel."

Vista Group
Sarah Lewthwaite has been promoted to Movio chief executive, the group's data-driven movie marketing company.
The appointment as CEO will see Lewthwaite leading the business globally, working closely with the rest of the Vista Group executive team to drive the business forward. She will be based in London.
"Having devoted my career to the cinema industry, including as a Movio client, I couldn't be more thrilled to be leading this forward-thinking company," Lewthwaite says.
"We have an ambitious strategy that goes to the heart of our clients' needs, and I look forward to steering us through the next exciting chapter."
Current Movio chief operating officer Matthew Liebmann will move into the newly-created role of chief innovation and data officer, based in Auckland.
Vista Group CEO, Kimbal Riley, says the appointment underlines the strategic importance of data to the Group's success.
"We have always understood there is real potential for the Group in innovating across our businesses using the data which passes through our software, and Matthew's appointment is aimed at realising that potential," Riley says.
"Matthew's new role is designed to bring together our overall Group Data and Product strategies and enable us to turn that data into valuable business insights for our clients."
Liebmann says his vision is to leverage all parts of Vista Group: Vista Entertainment, Movio, Numero, Maccs and Flicks, to deliver genuinely beneficial innovations across its full range of solutions.
"With so many competing options for our leisure time, it's more important than ever that our industry is operationally excellent whilst delivering outstanding entertainment experiences," Liebmann says.
"Technology and data are foundational to empowering cinema teams and delighting moviegoers, and I'm excited to use my background in cinema operations and guest engagement to help capitalise on what we think will be the next golden era of cinema."
Both executives will report to Kimbal Riley, who says their appointments are a natural progression.
"Both Sarah and Matthew are hugely respected across Vista Group and the cinema and film industry," Riley says.
"I am confident that under Sarah's leadership, Movio will respond to the resurgence in the cinema industry and continue to deliver strong results going forward.
"I am also certain that Matthew will successfully deliver on the huge potential for innovation and data across our business."

VMware
Venkatesh Murali has been appointed as Nascent Markets and Vietnam general manager and country leader.
With over two decades of experience in the IT industry and a strong background in solutions sales and channel development, Murali will focus on driving business strategy and VMware's growth in the region.
Leveraging the company's industry-leading innovations, Murali will work closely with partners and enterprises to accelerate digital transformation as more organisations tap into the region's rapidly expanding digital economy, which is transforming people, services, and businesses.
"With developing economies in Asia expected to grow 5.3% in 2023, and Vietnam forecasted to become the second largest internet economy in Southeast Asia by 2025, VMware is excited to strengthen our support for business and digital transformation in this dynamic and fast-growing region with the appointment of Venkatesh," VMware Southeast Asia and Korea vice president and managing director Paul Simos says.
"Having led the development and execution of VMware's channel strategy in Vietnam and Nascent Markets since 2020 as head of channels, Venkatesh has played a significant role in transforming our partner ecosystem and extending our reach in this exciting region to support even more businesses.
"I am confident he will continue delivering strong growth and further strengthen VMware's relationships with customers and partners in this region in his new role," Simos adds.
"Digital transformation is a top priority for customers across the world, including emerging markets in Asia," Murali says.
"VMware is in a unique position to help emerging economies here to leapfrog to the latest and best solutions in hybrid - multi-cloud, modern applications and cybersecurity.
"Working closely with partners and customers, we will help organisations respond, adapt and accelerate their digital transformation journeys to better capture business opportunities and outcomes."

Xtremax
The company is expanding into Australia, with offices initially in Sydney and Melbourne.
"The launch of our two offices in Australia marks an exciting chapter in our expansion plans across Asia Pacific," Xtremax CEO Denise Kee says.
"With our strong record in developing and managing large complex cloud infrastructure projects across ASEAN, we look forward to partnering with Australian businesses in the next step of their cloud journeys."
As part of its expansion, Xtremax has also appointed Luke McLean as Australia senior business director.
McLean has 20 years of sales and consulting experience in the technology sector at tech companies such as Veritas and Brennan IT.
Reporting to Kee, he will provide the strategic direction and oversight of Xtremax's Australian business.
"I'm excited to be a part of the Xtremax family and I look forward to working closely with the team to further grow our business across the region as we broaden our product portfolio with innovative solutions to help accelerate our customers' digital transformation," McLean says.
"We are delighted to have Luke onboard, especially at a time when Xtremax's cloud-first solutions have reached new heights in delivering compelling customer value," Kee adds.
"Luke's passion for driving customer-centric results, coupled with his strong technical and business expertise in the field will certainly present new opportunities for Xtremax to further accelerate our momentum across the region."

Zoom
Greg Tomb has joined the company as president.
Tomb brings over 20 years of experience and comes to Zoom from Google Cloud, where he was most recently Google Workspace, SMB, data and analytics, geo enterprises, and security sales vice president.
Reporting directly to Zoom founder and CEO Eric S. Yuan, Tomb will oversee the company's go-to-market strategy, revenue efforts, and office of the Global CIO.
Tomb will help shape Zoom's next chapter as the company continues transforming into a multi-product platform that enables communication, hybrid work, and an expanding number of business workflows.
"I am so excited to welcome Greg to the Zoom team. Greg is a highly-respected technology industry leader and has deep experience in helping to scale companies at critical junctures," Yuan says.
"His strategic thinking, can-do attitude, and value of care he brings to customers make him the perfect addition to our strong leadership team," Yuan adds.
"I'm thrilled to join forces with Eric and the Zoom team to help drive growth. I strongly believe that Zoom has an impressive foundation with its multi-product platform, and I look forward to the tremendous opportunities ahead to help businesses around the world address their communications and collaboration needs," Tomb says.
Tomb oversees Zoom's go-to-market strategy, revenue efforts, and office of the Global CIO.