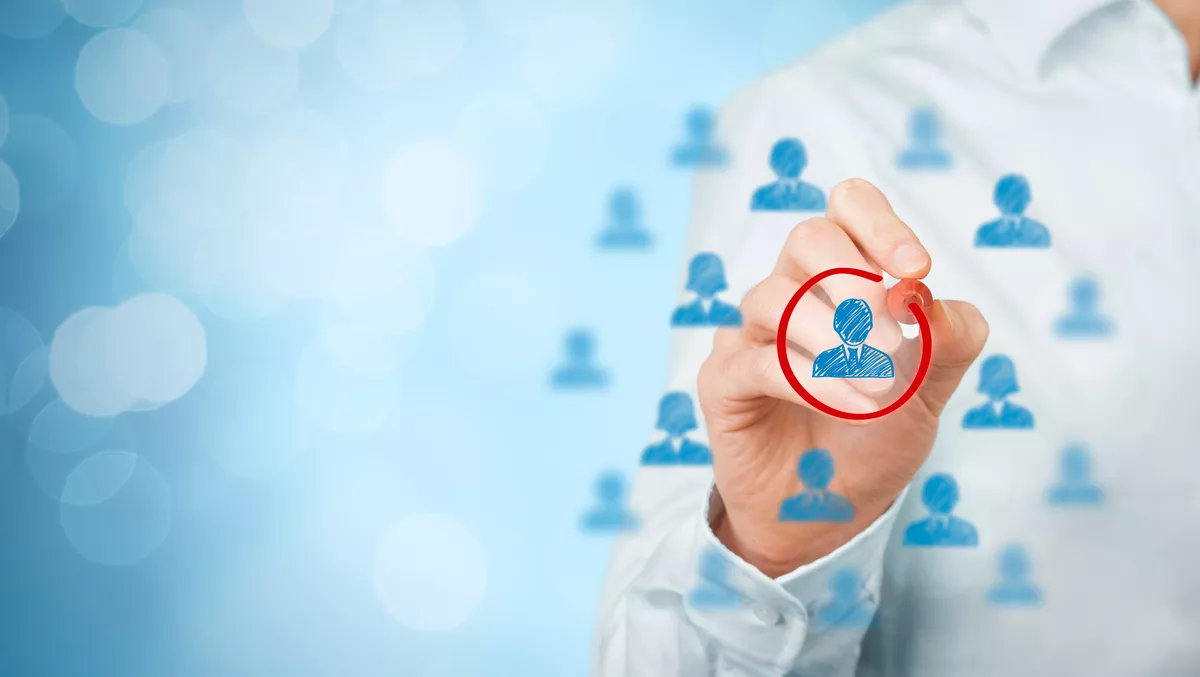 Tech job moves - Bitdefender, Cohesity, Fortinet & MODIFI
We round up all job appointments from June 27-30, 2022, in one place to keep you updated with the latest from across the tech industries.

Betterworks
Jamie Aitken has been appointed as HR transformation vice president.
In this position, Aitken will support Betterworks customers with innovative strategies to improve talent management practices, employee engagement, and culture.
As a thought leader with a proven track record of managing change and producing measurable business results, Aitken's deep experience as an HR practitioner will help Betterworks' go-to-market team continue to build and execute on a vision that reflects where today's leaders are heading.
Aitken has a deep understanding of talent management strategies that have allowed her to have a positive impact on every organisation she has been a part of.
As a McKinsey-Certified facilitator, Aitken has also been instrumental in cultural transformations, supporting fundamental change with her background in executive coaching, change management and employee experience strategies.
"I met Jamie when she was the global talent management leader at Bombardier where she was innovating HR processes, and I asked her to come to work for me at SuccessFactors," Betterworks CEO Doug Dennerline says.
"We hired her there, and she had an incredibly positive impact on our growth and success. I believe she will have the same impact on Betterworks as we reimagine the talent process to meet the needs of today's workforce."
Aitken brings over 25 years of experience providing pragmatic, client-focused solutions while delivering organisational development strategies that drastically improved business performance. Her portfolio has spanned multiple industries and sectors, working both within organisations as an HR practitioner as well as supporting them as a consultant.
"I am very excited to join Betterworks as its new Vice President of HR Transformation. Working with an organisation that thrives on helping HR professionals around the world will be a rewarding experience, and I am eager to work alongside the passionate team of individuals who have made Betterworks the industry-leading organisation it is today," said Aitken.
Aitken currently serves as an advisory board member at Wavemakers, where she provides strategic insights to support the growth and development of their program.

Bitdefender
The company has made two key additions to its Australian Business Solutions Group team.
Kevin Dyson joins as Australia and New Zealand regional director and Greg Ryan as regional sales director.
Both are experienced channel and enterprise technology leaders who have driven growth at large global cybersecurity and technology companies.
"Kevin and Greg are seasoned professionals who understand the Australian and New Zealand markets, the unique challenges organisations in the region face, and how to position Bitdefender's business security solutions to meet their needs and increase cyber resilience," Bitdefender Business Solutions Group president and general manager Steve Kelley says.
"I'm confident they will continue to build our reputation as one of the world's most trusted cybersecurity companies while expanding the range of enterprises and organisations benefiting from our innovations in threat prevention, detection and response technologies."
Dyson brings decades of enterprise sales experience with leadership positions at technology and cybersecurity companies, including Nokia Corporation, Check Point Software Technologies, and Fortinet.
Ryan also has deep experience in the technology and cybersecurity industries and has held sales and marketing leadership roles at IBM and Telstra, as well as strategic sales roles at FireEye (now Trellix), Wipro Limited and Cloudstaff.
According to Ryan, mid-sized organisations are a key focus area for selling Bitdefender in the A/NZ region.
"Bitdefender managed detection and response (MDR) offering is one of the best on the market and tailored for mid-sized organisations, such as those in the education, healthcare, local government and fintech/financial services markets who often have limited on-site security resources," Ryan says.
"Globally, we have seen growing adoption of Bitdefender MDR in these verticals and believe that we can replicate this success here as well.
"I'm excited to join Bitdefender and help solve critical cybersecurity challenges A/NZ businesses continue to face."

Checkbox
The company has appointed James Dougherty to spearhead its US expansion strategy, including building and scaling a local team, following the company's launch in the market earlier this year.
As the new global sales head, Dougherty is tasked with rapidly building and scaling Checkbox's customer footprint internationally, with an emphasis on scaling and accelerating growth in the United States.
This includes opening a new office and recruiting local talent to meet the rising demand for no-code legal workflow solutions.
Dougherty is also responsible for driving the continued expansion and growth of Checkbox's Asia-Pacific business, with the European market on the company's roadmap.
"The combination of no-code and workflow automation will drive legal tech and the digital transformation of legal teams throughout the next decade," Dougherty says.
"Checkbox not only has an incredible culture but is also a forward-thinking company that has developed a world-class platform where users don't need a tech background, nor a reliance on IT teams, in order to build digital workflows to streamline their manual processes."
Dougherty joins Checkbox with 15 years of experience in building and managing software-as-a-service (SaaS) organisations, spanning startups through to Fortune 500 companies. He most recently focused on expanding growth teams in the legal tech and compliance spaces, holding key roles at Bodhala, Brightflag, and PerformLine.
In the newly created role, Dougherty will work closely with and report to Checkbox CEO and co-founder Evan Wong.
"Checkbox has seen encouraging momentum in the last 12 months, growing our customer base across APAC, North America, and Europe, as well as a pre-Series A raise which has expedited our expansion efforts," Wong says.
"James has a great attitude, and his experience is impressive and highly relevant. We are confident in his leadership and look forward to the impact he is going to make in empowering more legal departments to identify and solve their manual workflow challenges."

CMC Markets
Online trading provider CMC Markets has boosted its New Zealand team by adding three new hires in its Auckland office.
Tina Teng joins as an APAC market analyst, sharing her expertise and regular market commentary.
Appointed in January this year, Teng has moved into the role internally after spending over six years as CMC Markets' sales and client education executive.
Teng is already producing timely market commentary and technical reflections to domestic and global media, such as Reuters, AFR, Stuff, BusinessDesk, Bloomberg and the BBC, to assist clients in their trading decisions.
Andrew (Drew) May returned to the business earlier this year after eight years away, coming on board as a Premium Account Executive.
In this role, he's responsible for onboarding and educating active traders, offering bespoke FX technical analysis education, strategies assistance and guidance to achieve optimal returns.
Natalie Bratkowski also joined this year as CMC Market's Compliance Manager and AML / CFT Officer for New Zealand. Qualified with a Juris Doctor degree, she is well versed in the financial markets, previously Compliance Manager at Blackbull Markets. Prior to this, she also spent time as an Attorney, a Regulatory Compliance Officer at Trident Trust Company, and a Sergeant in the US Army.
CMC Markets New Zealand general manager Chris Smith says that these new additions are a reflection of the company's growth.
"Over the last few years, as a result of the growth in new clients, we have seen rapid growth in many areas of the business so it's only right to grow a stand-out team to accompany it and provide the best service we can," Smith says.
"That's why we're proud to welcome such a high calibre of talent this year, each having a wealth of experience in both their individual fields and the financial markets industry as a whole."

Cohesity
Michael Alp has joined Cohesity as Australia and New Zealand managing director.
Alp was formerly at Pure Storage, where he held the roles of Asia Pacific and Japan vice president and Australia vice president.
Before joining Pure Storage in 2014, Alp held roles throughout the Asia Pacific region at Polycom, EMC, Data Domain, and Oracle.
With an accomplished 25-plus-year career, Alp has a proven track record in igniting strategic channel partnerships and navigating complex sales environments.
He has a passion for helping enterprises get more from computing and data and digging out key insights to help customers make real business decisions.
According to Alp, joining Cohesity was both an exciting opportunity and a logical step.
"I am excited to be joining Cohesity as managing director for Australia and New Zealand," Alp says.
"I'm inspired by Cohesity's next-gen approach to data management that makes it incredibly simple for customers to manage their data environments and improve their security postures against cyber threats.
"Cohesity's ability to help customers accelerate their move to the cloud, protect, and derive value from their ever-growing datasets aligns directly with many of the biggest challenges organisations face today.
"I am also thrilled to be joining the Cohesity's community of people, partners, and customers, in Australia and New Zealand and throughout the world."

Colt Technology Services
Katsuya Oe has been appointed as its new Asia sales vice president.
Responsible for leading Colt's Enterprise Sales in Japan and Strategic Alliance teams in Japan, Hong Kong and Singapore, including the continued development of Colt's go to market and the acceleration of its customer and partner engagement in Asia, Oe will strengthen the company's regional leadership team and report to sales, marketing and customer relationship management executive vice president Andrew Edison.
Bringing more than 20 years of sales experience, Oe joins Colt from Veritas Technologies, where he was the Global Vice President and Japan President. Oe was also instrumental in the company becoming the top global data protection software vendor, complete with a 30% market share in Japan.
Based in Colt's Tokyo office, he will work closely with the company's Asia head, representative director and Japan president, Masato Hoshino, as well as global strategic alliances vice president Ruth Welter and sales, enterprise and capital markets vice president Mimmo Zappi to help develop and drive its global customer relationships.
"This appointment highlights our continued commitment to the region and will support our continued growth in Asia," Edison says.
"Katsuya joins Colt at a critical time for the company and brings a wealth of sales experience in the technology sector, which will be essential in delivering our strategy as we support our customers with advanced digital, software-defined and infrastructure solutions.
"This is a really exciting time for Colt, and I feel my experience will help me play a critical role in leading the company's Sales and go to market activities in Japan, Hong Kong and Singapore to deliver increased sales, as well as improved customer and partner engagement in Asia," Oe says.

EY
Gaurav Modi has been appointed as the ASEAN and Singapore consulting leader.
In his role, Modi will provide strategic leadership to consulting services, spanning business consulting, technology consulting and people advisory services.
He will be responsible for business performance, client service and talent development for Consulting services in ASEAN.
Based in Singapore, Modi has over 22 years of deep consulting experience, business development capability and market credentials.
Modi joins from Capgemini, where he was Southeast Asia executive vice president and managing director and concurrently led the telecommunications sector for Asia Pacific and Japan.
"Gaurav is an accomplished and distinctive leader who combines both outstanding credentials and vast experience, and demonstrates a strong alignment with our culture and values," EY ASEAN managing partner Liew Nam Soon says.
"He brings the ideal experience of leadership ability and consulting expertise to help our clients with their business transformation needs.
"Over the last few years, EY Consulting services have been expanding rapidly, particularly in the areas of technology, digital, innovation, analytics and cybersecurity.
"With Gaurav on board, we have further consolidated our strengths in consulting and are, more than ever, well-positioned to help businesses execute their transformation and growth aspirations seamlessly across the region.
"We will continue to make investments in EY people and solutions, so as to bring the best of the EY organisation to clients," Liew Nam Soon adds.
"We are in a transformative age where leaders are adapting to a new landscape by innovating their business model, elevating their customer and workforce experiences, and finding new ways to leverage data and technology," Gaurav says.
"How can organisations balance the three imperatives of putting humans at the centre, leveraging technology at speed and enabling innovation at scale as they transform to realise long-term value for their people, business and society as a whole?
"I'm excited to join EY, a truly multidisciplinary professional services organisation, and work with talented teams and [an] ecosystem of partners to serve clients, while at the same time, propel EY to the next stage of growth."

Fortinet
Steven Woodhouse has been appointed as Australia field chief information security officer.
Woodhouse is a security technology futurist focused on thought leadership, executive relationships, and driving sales in the region.
He is a highly experienced, outcome-driven senior IT executive with more than 25 years of proven success and diverse experience across IT strategies, cybersecurity, IT service delivery, IT infrastructure, and governance and risk management.
Throughout his career, Woodhouse has become a trusted IT advisor to the cybersecurity community and business executives.
He has held senior roles in both the public and private sectors. Most recently, he was Queensland Education Department enterprise technology services CISO and executive director.
"Steven has the leadership and management skills coupled with the experience to propel business transformation for customers in Australia," Fortinet Australia, New Zealand, and the Pacific Islands regional director Jon McGettigan says.
"His depth of experience as a CISO working inside of organisations means that he brings a unique perspective and ability to have discussions with customers that will help them understand and address their cybersecurity pain points and how to address them.
"We welcome Steven to the team and look forward to seeing how he will drive the conversation forward," McGettigan adds.
"Fortinet offers technology that works together through its security fabric to achieve a strong security outcome for organisations," Woodhouse says.
"Additionally, Fortinet has an attractive culture and is on a massive growth trajectory, which makes it a very appealing organisation to join.
"There are significant cybersecurity challenges for organisations, from ransomware running rife to the significant movement and lack of control of the edge brought on by a hybrid working environment.
"I look forward to helping customers understand the strength of the Fortinet offering, through the lens of experience rather than theory, and how it will help them create [and] protect their environment across people, process, and technology that will lead to great customer outcomes."

Global Processing Services (GPS)
The company has promoted Joanne Dewar to vice chair, and Kevin Schultz has been appointed as CEO.
Dewar will maintain her position on the GPS board, where she will focus on the group's growth and global profile, and continue to work alongside chair Gene Lockhart in a newly created office of the chair.
Dewar had been CEO at GPS for over four years and was instrumental in scaling the company and securing investment.
Schultz brings a wealth of executive leadership experience in the payments and digital banking industry to his new role as CEO, where he will primarily focus on strategy and execution.
"We are hugely grateful for the great work that Joanne has done at GPS," Lockhart says.
"Under Joanne's stewardship, the company has gone from strength to strength and successfully transitioned through a major new investment round, the building of a new management team and a significant transformation.
"In her new role as vice chair, she will continue to play a pivotal role in GPS' future.
"With Kevin on board, our leadership team now has a unique and powerful blend of industry, market and leadership experience which will help us to accelerate the company's growth," Lockhart adds.
"I am extremely proud of what has been achieved so far and I am very excited about my new role, which should enable me to help expand the business footprint through raising the profile and building the global network," Dewar says.
"I am also delighted to welcome Kevin, whose impressive track record and experience will be a huge asset to the GPS business and our customers.
"Together with Gene, I am convinced that we have a winning combination which will accelerate the ability of GPS to reach its true potential," Dewar adds.
"It has been a transformational period for the company, and I could not be more excited to lead the company through the next phase of its development," Schultz says.
"With the experience of our leadership team and support of our investors, I am convinced that GPS will continue to deliver market leading technology and provide our customers with ever more innovative payments solutions."

HiBob
Ze'ev Rozov has been appointed as chief operating officer.
Based out of London, Rozov takes the helm of an increasingly global organisation.
Rozov joins to lead and support the organisation as it continues to scale globally.
"I'm very happy to be joining HiBob. I join at a time when market dynamics means companies are especially in need of a good HR system that can help organisations unlock the talents and skills of its existing workforce, and also help identify opportunities for retention or internal mobility," Rozov says.
"The key is to do this in a way that achieves maximum productivity, while rewarding and incentivising hard working employees not just to retain high performers, but to continue being able to attract the best," Rozov adds.
"As we continue to build our platform 'Bob' for scale, and improve cross-functional cooperation between departments and sites, I'm delighted to have Ze'ev on board and welcome him to the HiBob village," HiBoB CEO and co-founder Ronni Zehavi says.
"He has been an entrepreneur working internationally in the tech and digital media space for almost 30 years.
"Previously, he served as the COO of a HiBob customer, helping grow revenue 20 times, completing 5 acquisitions and building a world-class organisation. I don't doubt he will duplicate this success here."

Lendor
Jo Olivia Lee has been appointed as chief operating officer.
She will be responsible for the continuous development of the app, platform services and infrastructure, as well as overseeing administrative and operations for both the Singapore office and the recent launch of Lendor Thailand.
Prior to her new role, Lee was Citi customer experience vice president, where she worked in digital channels and experience for global consumer banking in personal banking and wealth management.
Her involvement in the startup scene began in 2013, when she was part of the founding team of Foodpanda logistics, leading the regional expansion for Southeast Asia until 2018.
Lee graduated from the University of London with a Bachelor of Laws on a Full Scholarship and a Masters in International Business Management from Edinburgh Napier University.
She champions diversity, equity and inclusion and is a strong believer in giving back to the community and doing social good.
On top of being a UN Women member, she's also on the Humanitarian Organisation for Migration Economics (HOME) board of directors, a Willing Hearts Soup Kitchen voting committee member and an inclusive program instructor for APSN, a social service agency.
"I am excited to be able to contribute to Lendor's vision to be at the forefront of circular tech by encouraging collaborative consumption for both the conscious consumers and businesses to ultimately lead to reduced e-waste consumption," Lee says.
"Furthermore, with the global challenges of resource scarcity and climate change that we're facing today, I look forward to championing Lendor's value proposition to benefit capital and operational expenditures of businesses, whether SMEs, startups or MNCs while driving the facilitation of social responsibility and sustainable consumption patterns to further encourage the development of a circular economy, which we believe to be the economy of the future."

Logicalis Australia
Lisa Fortey has been promoted to the newly created role of national sales manager.
Fortey will lead her team with a new sales structure in place aimed at accelerating our growth and the success of our customers.
She joined Logicalis Australia nearly eight years ago and brings over 20 years of sales and leadership experience to the new role. She has spent the last two and half years at Logicalis successfully leading the Victorian sales team and has been instrumental in redesigning the new national sales team structure.
The new sales structure will see the formation of industry vertical teams, each headed by a national sector lead.
This is to leverage the company's expertise and achievements, especially in the public, education and healthcare sectors, with teams also focused on the commercial and enterprise markets.
Playing pivotal roles in this new structure will also be the sales operations and customer success practice, which now reports directly to the national sales manager, along with the strategic partner and alliances team.
"Through the establishment of industry focused sales teams, our talented team is better positioned to meet the increasing challenges our customers face and seize opportunities that come with taking a cloud-first approach," Fortey says.
"It also means we are better aligned with our strategic partners, and I believe it showcases our expertise and experience to the market.
"I could not be more excited to work with our brilliant team in helping our customers architect the change they need in their business," Fortey adds.
"Lisa's leadership experience and customer focus, along with her strong vendor relationships is why she is considered a trusted advisor in our industry," Logicalis Australia CEO Anthony Woodward says.
"The new sales team structure under Lisa's leadership is well positioned to continue to help our customers accelerate their digital-first aspirations and meet our ambitious growth targets."

MODIFI
Wenlong Huang has been appointed as Mainland China general manager.
Wenlong Huang joins MODIFI from Tencent, where he spearheaded business development for cross-border payment and FX solutions for both WeChat Pay users and B2B customers across more than 60 countries and regions based out of mainland China.
With the appointment of Wenlong Huang, MODIFI plans to strengthen its position as a market leader in business payments. He will be working alongside Tony Au, who will focus on the Hong Kong market for MODIFI.
"China is the largest B2B market in the world and MODIFI's commitment to the region is unmatched," Wenlong Huang says.
"I'm thrilled to join MODIFI and so excited to expand the business in mainland China - which is the largest B2B market in the world.
"We are confident to reach win-win by delivering value for our customers."
Following the launch of a shipment tracking tool last month, MODIFI has reaffirmed its commitment towards building a one-stop platform for business payments and trade management through another C-suite appointment.
Luke Tuttle, a former executive from Klarna, has been appointed as MODIFI's first trade management services general manager.
"We are extremely excited to welcome Luke and Wenlong to MODIFI," MODIFI CEO and co-founder Nelson Holzner says.
"Both of them are strong leaders with extensive experience building and scaling global high-growth Fintech companies.
"As the largest exporter of the world and home to some of the most advanced digital platforms, China is already an important market for MODIFI.
"Wenlong will help us accelerate further our growth of 400% year on year. Luke will drive customer value by providing importers and exporters of all sizes very powerful tools to manage international trade in times of strained supply chains and economic uncertainty."
Luke Tuttle and Wenlong Huang are part of a series of high-calibre senior executive hires for MODIFI.
In May, Matthias Hendrichs joined the company from Apple as chief commercial officer, followed by Francois Vachon as chief financial officer from Mastercard Payment Services.

Pismo
Simon Keys has been appointed to spearhead the expansion in the Oceania region, including Australia and New Zealand.
Keys has almost three decades of experience in financial, payment processing and travel organisations.
His previous roles included almost five years as Principal at XLII Consulting.
Keys held multiple roles with Visa, most recently leading Visa's processing strategy for international markets.
Before Visa, he worked with American Express in the Asia Pacific region, and Keys has joined Pismo to help the company expand its presence in the region.
"Banks, financial institutions, and fintechs in Australia and New Zealand are looking into ways to modernise their infrastructure and continue supporting customers with new ways of dealing with money," Keys says.
"But reliability is key. Pismo's all-in-one, cloud-native platform can give them the agility to innovate with the required resilience and scalability.
"Pismo is a great fit for clients wanting to upgrade to next-gen tech, including new digital banks and fintechs looking for an end-to-end platform.
"I'm very excited to bring Pismo to our local market."
Since its Series B funding round led by Amazon, SoftBank and Accel, which raised $108 million in October 2021, Pismo has grown exponentially.
It expanded its operations globally and announced offices in Europe, the US, and Singapore. It also established a partnership with OneConnect, the leading technology-as-a-service (TaaS) provider and an associate of Ping An Group, to expand its operations in South-East Asia.

PwC Australia
The company admitted 107 new partners, on top of the 41 admitted on January 1 this year, taking the total number of new partners this financial year to 148.
The new intake comprises a group of diverse, talented individuals from around the country and globally and reflects the strong growth across multiple businesses within the firm.
Of the 107 new admissions, 65 are internal promotions, and 23 are new to the firm.
There are three international transfers in this round, as well as 16 market-leading tax partners who have joined from Greenwoods.
Two candidates will also be admitted to the PNG partnership on July 1 (PwC Australia is a majority shareholder of the PNG firm and manages the partner admission process).
Within the businesses, assurance admitted 21 new partners (19%), consulting admitted 34 new partners (32%), and financial advisory admitted the highest number with 51 partners (48%). The remaining two admissions were in internal services.
"I am excited to welcome our new partners to the PwC Australia partnership who are some of the brightest minds in the country," PwC Australia CEO Tom Seymour says.
"Our FY22 admissions have surpassed the previous year as the single largest intake of new partners in PwC Australia's history.
"These promotions are a significant career milestone and demonstrate our commitment to building great career paths for our people across all our businesses.
"We're also extremely proud of the hard work we've put in as a firm to make our partnership more diverse and inclusive.
"This financial year 41% of our partnership admissions are female, and 21% are from a non-European diverse cultural background. We are continuing to accelerate our efforts to make our partnership more diverse and inclusive.
"Our new partners are a key element of [our growth strategy]. They are deep subject matter experts joining PwC's diverse community of solvers coming together to help our clients solve complex problems and develop sustainable solutions.
"We're thrilled to welcome this diverse and talented group to our partnership and congratulate them on this significant achievement."

Secolve
The company has appointed an advisory board to boost its tailored service offerings to its critical infrastructure and OT clients.
The advisory board comprises Energy Australia CISO Catherine Buhler, former PepsiCo and Oil Search CIO and senior vice president Jackie Montado, Seqwater cyber security head Patrick Dunstan, and former TasNetworks CISO Steve Mason.
Announcing the new board, Secolve founder and CEO Laith Shahin says each appointee contributes a unique perspective and lived experience in the cyber security and OT space.
"I am delighted to be partnering with a team of specialists so highly esteemed within the cyber and OT security sectors, and who have such extensive hands-on experience in their respective industries," Shahin says.
"The OT security landscape is constantly evolving, and we are proud to have been able to harness the best minds in the business to ensure our clients can stay one step ahead of threat actors and mitigate against adverse outcomes in case of attack."
Shahin says the diversity of the board will also assist clients with regulatory compliance requirements, particularly energy sector clients navigating AESCSF complexities.
"The frequent sophisticated attacks critical infrastructure organisations face has made it increasingly difficult for them to secure their operations," Shahin adds.
"There is never a one size fits all response; it requires a diverse and expert skillset to repel such attacks.
"The depth and combined experience of our advisory board not only positions Secolve as a market leader in the OT security landscape but also our clients.
"They benefit from a broad range of innovative approaches to tackling problems and simplifying processes, ensuring we understand the constantly evolving challenges they face and how to address them."

Siemon
Distinguished engineer Valerie Maguire, BSEE, has retired following more than 30 years of service to the company and industry.
Maguire began her Siemon career when structured cabling was still in its infancy, assembling connecting hardware on the production floor while pursuing her Bachelor of Engineering degree at the University of Connecticut.
Since that time, she has played an instrumental role in Siemon's customer-focused innovation and advancing the industry.
With expertise focused on balanced twisted-pair and optical fibre cabling and transmission, Maguire engineered solutions that raised the bar on the performance of 100-ohm balanced twisted-pair components in support of growing bandwidth needs.
Her contributions included the integration of printed circuit boards with noise cancellation into outlets, test and qualification methods to ensure consistent patch cord modular plug terminations, and validation of the fundamental operation and performance of screened and shielded twisted-pair cabling.
In addition, Maguire's work resulted in the development of ground-breaking standards test methods and an industry patent.
Considered one of the industry's foremost experts on standards, Maguire previously held positions as a global sales engineer and director of standards and technology for Siemon, where she melded her leadership roles within TIA, ISO/IEC, and IEEE industry standards bodies and her technical expertise to educate the global ICT community and provide support for both internal and external Siemon customers.
"I consider myself extremely fortunate to have been able to dedicate my career to this amazing industry and contribute to the establishment of standards-based digital technologies that are now improving lives and increasing efficiencies around the world," Maguire says.
"Working alongside world-class transmission and subject matter experts to drive innovation, all with the support of my Siemon family, has truly been an honour.
"While I look forward to starting my next chapter, I hope to watch the company's continued success for many years to come."
"Valerie has been the sensei to our technical support group and to our customers," Chief technology officer and operations vice president John Siemon says.
"Every time she was involved in a project, it was a positive experience; our customers always walked away from a conversation with Val knowing more and being able to make informed decisions."
"If I had to pick one word to describe Valerie's character, it would be 'integrity'," Chief strategy officer and former president and CEO Carl Siemon says.
"That, combined with her knowledge, built trust in and respect for her work. Valerie will be greatly missed, and we wish her the very best in her well-deserved retirement."

SourseAI
Chief product officer Tanya Hyams-Young takes over as CEO of SourseAI as the founding team turns its focus to European expansion.
Hyams-Young, who was a founding team member of SourseAI when it was incubated within and ultimately spun out of, Australian telco OVO Mobile in 2019, will lead the company as it expands globally.
"Being part of SourseAI's evolution from an idea into a next generation decision intelligence platform that now plays a role in transforming our customers analytics and MarTech stack has been incredible," Hyams-Young says.
"It has been a privilege to work with such a credentialed team of data scientists and engineers to conceive, design and build a platform that offers such immense value."
Hyams-Young says executives want and need to scale data-driven decision-making in their businesses to create a competitive advantage.
"SourseAI delivers this, in a way that avoids the daunting task of hiring 5-10 engineers and data scientists, and in a way that accelerates business outcomes."
Matt Jones steps down as the CEO of SourseAI but will retain his role as executive director and moves to the pivotal position of chief revenue officer to support SourseAI as it expands into the UK and Europe.
Jones said the board unanimously supported the promotion of Hyams-Young as a natural evolution for the business.
"It's right to recognise and harness the natural talents of the person that set the course for this business and who has driven the product and client delivery priorities. In many respects Tanya and I have shared the CEO role this past year," Jones says.

Teaminvest Private (TIP) Group
The company has appointed two new senior executives to further accelerate its growth.
Timothy Wong has been appointed TIP Equity head, and Michael Baragwanath as TIP Wealth head.
Wong and Baragwanath will join the existing senior executive team comprising Group CEO and managing director Andrew Coleman, Group CFO and company secretary Dean Robinson and TIP UK head Malcolm Rutherford.
"TIP has grown substantially since we started in 2012 as a private equity manager formed to address a funding gap in the SME landscape," Coleman says.
"Today, TIP is a financial institution that spans a microcosm of the Australian financial services landscape, providing capital and mentorship to entrepreneurial leaders.
"Tim, Michael and Malcolm joining our team positions TIP for the next ten years of our growth.
"All are aligned with our noble purpose of transferring knowledge and wealth between generations, and their addition to the team gets us ever closer to our vision of becoming the financial institution of choice for first generation wealth."
As Private Equity head, Wong will be responsible for overseeing the management and growth of the company's operating businesses. The private equity division includes those portfolio companies formerly included in the engineering and services divisions.
As TIP Wealth head, Baragwanath will oversee the management and growth of the company's financial services investments. The Wealth division includes the company's advisory, trustee, funds management and insurance entities.
As Head of TIP UK, Rutherford will oversee the company's operations in the United Kingdom and Europe. TIP UK is 80% owned by TIP Group and 20% owned by in-country management.

TYMLEZ
Eglantine Etiemble has joined the TYMLEZ board as a non-executive director.
Etiemble is currently PEXA CTO, the operator of the world's first digital property exchange platform, where she oversees technology and international expansion.
Before this, she spent four years leading the digital transformation of another iconic Australian brand, DuluxGroup, as IT and digital executive general manager.
Passionate about diversity, Etiemble has been actively involved as a mentor with asylum seekers and women in IT organisations.
Etiemble joins TYMLEZ during a period of exciting growth and where her years of experience working in the technology space will be instrumental in empowering the continued growth of the company.
Related stories
Top stories