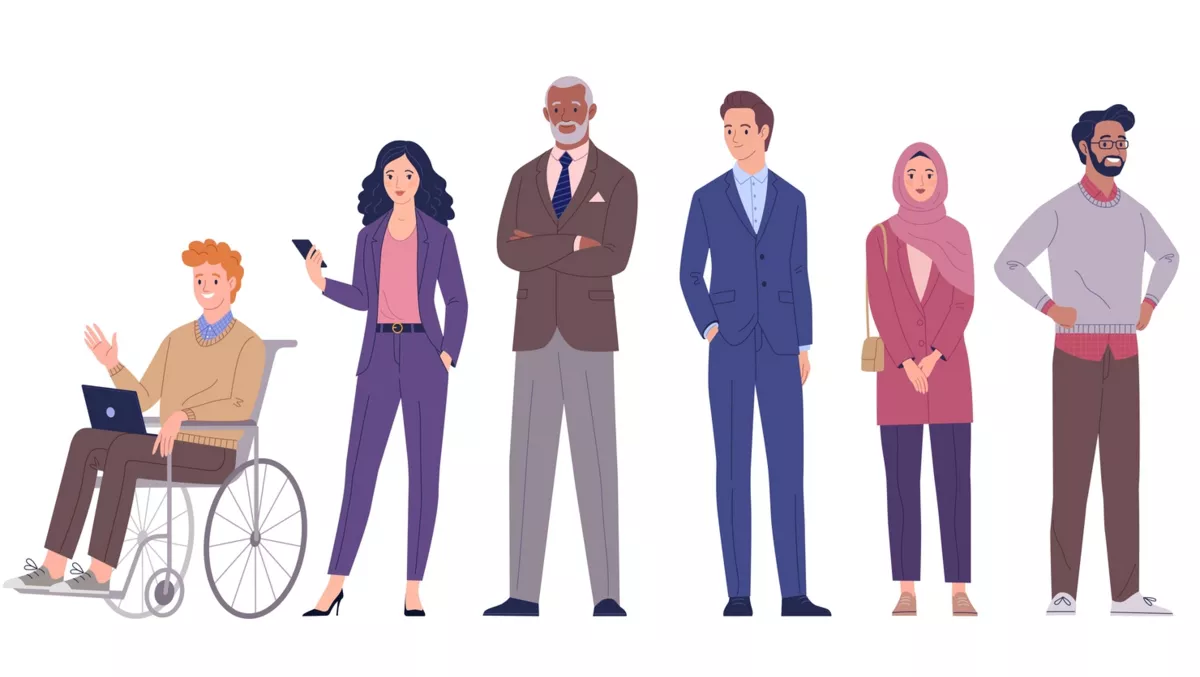 Tech job moves - Acer, Fujitsu, Jabra, Microsoft & Panasonic
We round up all job appointments from April 1-7, 2022, in one place to keep you updated with the latest from across the tech industries.
Acer
Product management and supply chain general manager Gaba Cheng has been promoted to managing director and will take over from Darren Simmons to head the Acer Oceanic region later this month.
"On behalf of myself and the Acer team here in Australia and New Zealand, I would like to thank Darren for the significant impact he has made in the region during his tenor as managing director," Cheng says.
"I look forward to working with the team to build on the platform that Darren has built and put in place over the past eight years," he adds.
"We are delighted to announce Gaba Cheng as the new Managing Director Oceanic Region. Over the past 15 years, he has held various senior roles within the Acer Oceanic team, with increasing scale and complexity. He has worked closely with Darren during this time to successfully launch a number of innovative products to the local market," Acer Pan Asia Pacific regional operations president Andrew Hou says.
"Under Darren's leadership, the Acer Oceanic region has seen consistent top line growth, profit growth and market share growth across commercial, consumer and gaming. These are tremendous achievements, and we thank Darren for his contribution to the success of the business and wish him the best of luck in his next endeavour."

Anaplan
The company announced the appointment of Mark Micallef as APAC senior vice president and managing director.
Based in Singapore, Mark will focus on sales and channel development, team expansion, and acceleration of the overall goals for the fast-growing region.
"This is an incredible time for Anaplan in Australia and New Zealand as we work to solve some of the biggest operational challenges for our customers, who come from a wide and loyal base across industries and geographical areas. Mark's appointment cements the incredible hyper-growth focus for our business, and we are thrilled to welcome him and work towards a successful 2022 and beyond," Anaplan ANZ area vice president Andy Thiss says.
"Anaplan is supporting some of the world's most dynamic enterprises, helping them solve operational complexity to drive agility and profitability. That's why I am excited to be joining a company with such promise at this stage in my 28-year career in the technology industry," Micallef says.
"As organisations navigate the post-pandemic recovery, it is exciting to see an acceleration in cloud adoption, allowing businesses to access valuable data insights, react quickly to market conditions, enable hybrid work, and deliver better services to customers.
"My most recent experience working at Citrix and Cloudera in Asia has afforded me the knowledge of the dynamism, pace and complexity of business in APAC and Japan. I am very much looking forward to working with the team and delivering value for our customers."

Appier
Dr Che-hsu "Joe" Chang has been appointed as its chief strategy officer.
In this capacity, Dr Chang will lead Appier's mergers and acquisitions (M-A), partnership and corporate strategy, as well as oversee Appier's overall business health and growth opportunities globally.
He is based in New York and New Jersey, US, and will be partnering with Appier's senior leaders across business units and regions, strategising for global opportunities that can propel Appier's growth, especially in new markets.
"I am delighted to welcome Dr Joe Chang to Appier. Joe's multifaceted experience in corporate strategy makes him the best fit to lead Appier's growth strategy and accelerate our success," Appier co-founder and CEO Dr Chih-han Yu says.
"With Joe on our team, I believe we will be able to explore more business possibilities to help us stay competitive and enhance our overall capacity for rapid growth in 2022 and beyond," Yu adds.
"Appier is a rapidly growing AI SaaS company with a strong focus on customer-centric marketing solutions. I'm thrilled to be part of Appier and look forward to working with world-class talents to drive business and organisational growth as well as efficiency," Dr Chang says.
"I am eager to bring my experiences in industries, businesses and technologies to the new role to build upon Appier's success and sustain long-term growth."

Aquariux
Kelvin Chia has been appointed as CEO. Before this appointment, Chia held management roles in capital markets technology firms. Most recently, he was a Managing Consultant at QST in Asia and General Manager of CQG in China.
"The Monetary Authority of Singapore (MAS) 's stance on providing a comprehensive framework for regulating the digital assets industry in Singapore has further instilled confidence for companies operating in the digital asset industry establishing their footprints here, especially those in STO exchanges, digital custody and OTC trading firms," Chia says.
"Aquariux aspires to be an integral part of this digital economy, and we want to bridge traditional financial technology with web3 based solutions.
"We strongly believe that the modern digitalisation effect will accelerate in the next 3 years and migration to web3-based solutions for financial institutions will become common practice thereafter. Aquariux is positioned to best support this migration of traditional technology applications to web3."
Incorporated in October 2020 and with Chia's appointment, Aquariux secured an SGD $3 million pre-seed investment led by private investors. With the funding, Aquariux is looking to expand their current team of over 30 employees both locally and abroad.
In addition to the solutions and services they provide in the capital markets technology field, Aquariux is also developing software projects in digital payments, digital remittance and regulatory technology (RegTech).

BluePi Consulting (BluePi)
The company announced its first international operations in Sydney and appointed Gaurav Sharma as CEO for Australia and New Zealand.
Gaurav Sharma has more than 20 years of consulting and sales experience in the IT Industry and will be responsible for accelerating the company's ANZ presence focusing on aligning business objectives, technology investments, enterprise partnerships and customer outcomes as the cornerstone of accelerated growth in the region.
Sharma's extensive experience at tech giants including Cognizant, HCL Technologies, Tech Mahindra and Siemens inherently brings in expertise to lead the ANZ business.
"Gaurav Sharma has an incredible track record driving growth within enterprise technology companies, and we're excited to have him as a co-founder, leading the business in our first international market that has emerged strongly from the pandemic and shows incredible potential across a diverse range of industry sectors from banking and financial services to retail, public sector, telecommunications, construction and logistics," BluePi founders Pronam Chatterjee and Kaushik Khanna say.
"The innovations that BluePi has pioneered will completely transform enterprise digital business models and I'm thrilled with the opportunity to bring our skills, knowledge and experience to enable customers and partners in Australia and New Zealand to leverage new-age technologies," Sharma says.

DiviPay
Damon Hauenstein has been appointed as its chief financial officer. The move comes as the business continues to experience rapid growth following a highly successful funding round earlier this year. The business now has over 1,500 paying customers, including industry leaders such as Canva, Linktree and Eucalyptus.
In his role, Hauenstein will be responsible for leading the continued growth in DiviPay's expense platform targeting small-and-medium-sized businesses.
"Businesses are increasingly seeking digitally-native products that meet (or exceed) their personal experiences with consumer products. DiviPay provides businesses with a compelling digital expense platform that is both powerful and easy to use,"
I'm delighted to be joining such a passionate team that has achieved incredible momentum over the last few years. Daniel and Russell bring genuine customer focus and a clear product vision. There is enormous potential in front of us, and I'm excited to partner with them to achieve DiviPay's ambitious growth strategy. "
Daniel Kniaz, Co-founder and Chief Executive Officer at DiviPay, said: "Damon's track-record as a senior financial leader will help us to scale up at this pivotal time. We're thrilled to have such a high calibre executive join our leadership team and help shape our future. He'll play a key role in our evaluation of funding options to capitalise on our recent momentum and unlock the next stage of our growth."

ExtraHop
Kenneth Chen is the new vice president for Asia. In this new role, Chen is responsible for the business strategy and execution in the region with a laser focus on driving revenue growth and expanding key partnerships. Based in Singapore, Chen brings more than 20 years of enterprise technology and cybersecurity experience to ExtraHop.
"I'm thrilled to have Kenneth join ExtraHop at this critical juncture to spearhead our business in this region. Kenneth's track record of building world class teams, ensuring customer satisfaction, and collaboration with partners is impressive. I know he can help drive growth in the region as we focus on our mission to stop advanced threats," ExtraHop EMEA and APJ general manager Marc Andrews says.
Chen will be responsible for expanding ExtraHop's presence in Asia and driving business strategy through newfound enterprise partnerships and collaborations.
"I'm thrilled to join ExtraHop at such a pivotal time in the industry. Given the uptick of advanced threats like supply chain compromise and ransomware, I want to focus on streamlining cybersecurity for our trusted network of partners and the enterprise," Chen says.
"My goal is to equip businesses with reliable and robust security solutions; technologies capable of scaling to face the ever-growing threats in cyberspace."

Fujitsu
ANZ CEO Graeme Beardsell has been promoted to executive vice president and CEO for Asia Pacific under a new global management structure.
Retaining his role as the CEO for Australia and New Zealand, Beardsell will work with the regional leadership team to identify areas of opportunities to further elevate Fujitsu's position in Asia Pacific as a digital transformation leader. As part of his expanded remit, Beardsell will help accelerate Fujitsu's leadership in purpose and foster greater cross-collaboration throughout the region.
"I am honoured to have been entrusted by the global leadership team to take on the role of executive vice president and CEO for Asia Pacific," Beardsell says.
"I look forward to translating the learnings and successes we have seen in the Australia and New Zealand market into actionable insights for the region and to continuing to deliver the best outcomes that help our customers to help their customers," he adds.
"Since Graeme took the helm of the Australia and New Zealand business nearly 18 months ago, Fujitsu's operations in Australia and New Zealand have continued to grow from strength to strength," Fujitsu head of international regions COO - CDPO Hidenori Furuta says.
"He's a driving force for change in our organisation and we are thrilled to welcome Graeme to the Asia Pacific leadership team. I am sure his previous experience in Asia will bring benefits to his new role."

GoTo
Michael Day has been appointed as its new vice president of partner sales.
Following the recent rebrand, GoTo also announced the new GoTo Partner Network, which Michael Day will now lead in his new role.
"As we look towards the future of both GoTo and LastPass it is clear that we need industry experts to lead partner programs at both businesses," GoTo president and CEO Mike Kohlsdorf says.
"Today, I'm excited to welcome Michael Day to GoTo. With years of experience in the UCaaS and software space, Michael's skillset positions him well to continue to grow effective partner programs for all GoTo products. For the LastPass business, Patrick McCue's past experience at security companies made him our natural pick to lead the LastPass partner program."
"Having spent many years in the UCC space, I saw a tremendous opportunity to join the new GoTo. While an established player in the remote workspace, the recent rebrand to GoTo and simplified portfolio of collaboration and remote support tools brings incredible differentiation to a crowded market needing a refresh," Day says.
"I look forward to working with the team to explore new possibilities to grow our partner program globally and separate GoTo as the clear leader in the space."
After an onboarding and transition period, GoTo's current head of the partner program, Patrick McCue, will become vice president of partner sales for the LastPass partner program, which is being spun off as a standalone cloud security company.

Hornetsecurity
Katja Meyer has been appointed as chief marketing officer. In this role, she will develop and execute the group's global marketing strategy, heading an international team of more than 40 marketing professionals.
With a career spanning more than 20 years in the tech industry and more than 10 years specifically in cybersecurity, Meyer is an established, award-winning leader with extensive experience in marketing, channel and sales both globally and in EMEA.
Meyer's areas of specialisation include channel marketing, partner programs, and sales-oriented marketing. Among other awards, she was voted the DACH IT Business Top 1 Channel VIP by resellers in 2018 and Top 13 Channel VIP in 2019.
"Katja Meyer's proven track record in cybersecurity marketing, her dynamism and her excellent leadership skills make her a perfect fit to join our executive team," Hornetsecurity CEO Daniel Hofmann says.
"As we continue to expand, her expertise will be instrumental in leveraging and evolving our channel-centric approach in all markets," he adds.
"I am delighted to join Hornetsecurity, especially at a time when so many companies and organisations around the world are redefining their cybersecurity architecture," Meyer says.
"I'm excited about the opportunities Hornetsecurity's channel delivery mode offers current and prospective partners, and I'm especially looking forward to highlighting Hornetsecurity's email security, backup and compliance solutions that integrate seamlessly with Microsoft 365."

Jabra
After 20 years at Ingram Micro NZ, Shabana Khan has moved to Jabra.
"This will be my last post as the Jabra brand manager for Ingram Micro NZ and I cannot be prouder of launching the NZ FoodBanks pledge once again as I leave," Shabana writes of leaving Ingram Micro NZ.
"It is at the centre of what Jabra does, stands for, and is in the spirit of our daily values. Brent, Chris, Briarley, and I are extremely proud to get behind it once more.
"With winter nearly upon us, many families will be feeling the burden of increased costs and will be finding it hard to put food on the table. Sadly, they will need the services of their local foodbank to survive.
"Jabra - Ingram Micro NZ have proudly teamed up again, and we are pledging $10,000 to NZ FoodBanks as part of the Winter Appeal.
"Jabra have various audio and video conferencing solutions to suit working from home, hybrid/remote working and going back to work, whatever your digital transformation journey is," Khan writes.
Speaking of her new appointment as New Zealand senior channel manager at Jabra, Khan says she is happy to share the announcement.
"In addition to joining Chris Clark, Brent Mitchell, and the wider ANZ team, I am very excited about working closer with all of our NZ partners to support Jabra's already successful journey in New Zealand," Khan adds.

Koala
Emma Pudney has been appointed as the company's chief technology officer. Leading Koala's technology team, Pudley will head up all things tech, including Koala's e-commerce platform, digital product management, internal IT, UX and engineering.
"As Koala's consumer base around the world continues to grow, our online offering along with our digital products must continue to simultaneously develop and thrive," Koala CEO Mitch Taylor says.
"Emma's plethora of skills across cloud management, web systems and extensive leadership experience makes her an exciting addition to our team. We value her advocacy for women in technology and admire the wealth of knowledge she brings to the company with over 20 years' experience," he adds.
"Koala is a fast-growing business and I look forward to expanding our online offerings and accelerating innovation in the business with technology," Pudney says.
"I perform at my best when my work is linked to a positive impact on society and the planet, so I am thrilled to be joining the Koala team who places sustainability at the core of all business practices."
Pudney's hope for the tech industry is to see a more diverse workforce in the future, advocating for young women to enter into studying and beginning a career in technology.
She strives to continue to develop company processes to support diversity through the advertisement of positions, hiring and creating inclusive cultures across the board.

Microsoft New Zealand
Hayley Horan has been appointed as SaaS partner lead, with the goal of driving more growth for the Software as a Service sector in New Zealand.
In her new role at Microsoft, Horan will be responsible for overseeing the SaaS partner channel, working alongside partners to connect them with capital and specialist expertise, and helping to build a technology skills pipeline for the industry.
"There is just so much innovation here in Aotearoa and I'm passionate about growing that even further. I've seen from the outside the value that Microsoft adds for its partners in the SaaS sector, and I'm incredibly excited to be joining the team that makes it all happen," Horan says.
"SaaS is a huge area of opportunity for New Zealand's tech sector, as seen through the global success of companies like Cin7, FlexiTime and LawVu. With the arrival of Microsoft's New Zealand datacenter region soon, it will be a catalyst to unlock even more opportunities for our partners and springboard them to success in international markets, and I feel privileged to be helping achieve that," she adds.
"We're thrilled to have Hayley on board, who shares that passion and brings with her deep expertise in helping New Zealand startups become global successes. We can't wait to see what she can do for the SaaS sector here," Microsoft New Zealand managing director Vanessa Sorenson says.

Opsera
The company announced it has hired Patrick Boyle as VP of Global Sales and Chris Lansing as RVP, Head of Sales Americas.
Boyle and Lansing bring decades of enterprise B2B tech sales experience and will be responsible for driving the next stage of Opsera's growth as its no-code DevOps orchestration platform continues to gain momentum in the enterprise.
They will use their combined expertise to chart strategic sales strategies for Opsera during a pivotal time for the company as it rapidly scales. Boyle and Lansing will be responsible for helping Opsera to exceed its fiscal year 2022 sales goals, a track on which the company is already on.
"Leading enterprise sales for SaaS and DevOps startups has been a passion of mine for many years and I look forward to continuing this passion at Opsera," Boyle says.
"I could not think of a more exciting time to join Opsera. This is a fast-paced and fast-growing company and I look forward to contributing to their already impressive and expanding track record of success," Lansing says.
"We are thrilled to welcome Patrick and Chris to the Opsera team," Opera co-founder and CEO Chandra Ranganathan says.
"Opsera is rapidly growing and we are experiencing unprecedented demand for no-code DevOps orchestration in the enterprise. Patrick and Chris join us at a pivotal time to support this next phase of growth and we are excited to continue to build momentum with them on board."

Panasonic
Atsushi Sugishima, currently planning director at Panasonic Asia Pacific, has been appointed as managing director. With this appointment, Sugishima will succeed Takehiko Ryu, who retired from his role on March 31, 2022.
As the new managing director for Panasonic Asia Pacific, Sugishima is responsible for driving Panasonic group's corporate value in the Asia Pacific region through implementing corporate governance and compliance programmes, providing professional services and counsel to the company's subsidiaries, and talent management.
Sugishima brings with him over 30 years of experience from working in Panasonic, along with deep industry knowledge and leadership expertise. Sugishima has had exposure to a wide range of roles, including consumer electronics sales and marketing and regional marketing for Europe and Latin America. In his most recent position, he was responsible for implementing regional growth strategies, as well as promoting intercompany business and external relations in the Asia Pacific region.
"I'm extremely honoured to have the opportunity to take on this new role and lead the team into the next phase. I am very excited about what we can achieve as we move forward together," Sugishima says.

Parimatch Tech
Roman Syrotian has held the co-CEO position since 2021 with Maksym Liashko. Liashko has become the Parimatch Tech CEO, and Syrotian will remain a member of the Supervisory Board, while chief finance officer and chief revenue officer will become deputy CEOs.
Syrotian will be dealing with strategic aspects of the business, shareholder relations, and resources allocation. Liashko will continue to handle most of the operational tasks of the holding company. Anna Motruk, who held two roles before the management restructuring (chief finance officer - deputy CEO), will leave her CFO position to focus on the Deputy CEO role. Evgen Belousov, ex-Chief Revenue Officer at Parimatch Tech, has also been appointed deputy CEO.
"War impacts the fates of people and the fates of companies. The changes in the top management structure and move to the single CEO model will allow us to become even more flexible, speed up the operational and decision-making processes," Syrotian says.
"I am confident that Maksym and the team are ready to lead Parimatch Tech during these tough times! I will continue my work in the company in a non-operational role as a member of the Supervisory Board," he adds.
"In times of war, the structure and development procedures within the company had to be reviewed and adapted to the new reality. With Roman refocusing all his attention and skills toward the Supervisory Board activities, I am certain that Parimatch Tech will withstand these difficult times and continue to be a successful global business," Liashko says.

Partly
Tony Austin has been appointed as chief strategy officer (CSO), off the back of its successful pre-Series A capital raise of NZ$3.7 million last year.
As CSO for Partly, Austin's key focuses include spearheading the business strategy, cultivating rapid growth and global scale, and helping to upskill and mentor the Partly team. He will also take on the title of co-founder, being one of Partly's founding investors back in 2020.
"It was clear from the beginning that Partly's approach was truly revolutionary. I've witnessed first-hand how inadequate automotive parts cataloguing is, and how it impacts millions of automotive parts buyers and fitters globally, every second of every day," Austin says.
"I strongly believe in the potential of Partly as a customer-first difference maker in the global automotive parts ecosystem, and ultimately for the everyday fitter or car owner. There's a strong alignment of values, charter and complimentary experience set, and I truly can't think of anywhere I would rather be than in the front seat to help make that happen, especially back home in New Zealand."
"Partly has gone from strength to strength over the past two years and the appointment of Tony is indicative of that momentum," Partly co-founder and CEO Levi Fawcett says.
"We're extremely pleased to see how Tony's wealth of knowledge and expertise across Europe and Australia will accelerate our growth across our global markets, and help us to cement our standing on the world stage as a global category leader."

Skyflow
Robin Andruss has joined Skyflow as chief privacy officer. In this role, she will oversee the company's privacy and data protection commitments for Skyflow's Data Privacy Vaults for enterprise, fintech, and healthcare organisations.
Additionally, she will be helping customers understand the implications of GDPR and CCPA on their privacy posture, engaging with the privacy community on privacy by design, evangelising the vault architecture, and leading Skyflow's participation at industry events like IAPP and helping frame public policy and laws that impact privacy and data sharing.
"I was drawn to Skyflow because the company vision is unique and simple: build a data privacy vault with a simple API," Andruss says.
"My role as Chief Privacy Officer is to ensure Skyflow continues to lead the industry in privacy and data protection while supporting an ever-growing roster of innovative customers across verticals," she adds.
"We're excited to have Robin on board in our mission to transform how businesses handle their users' financial, healthcare and personal data," Skyflow co-founder and CEO Anshu Sharma says.
"Robin brings a wealth of real-world knowledge and experience, and has spent her career leading privacy initiatives and policies at every level. She will have an immediate impact on ensuring we continue our leading position in data protection and privacy as we add to our products and services."

STACK
John Eland has joined as STACK EMEA CEO, and Adam Tamburini has joined as STACK EMEA chief hyperscale officer.
"We're thrilled to welcome John to the STACK team to drive our strategy and operations in the EMEA region," STACK chairman of the board Phil Koen says.
"John is a proven leader who brings over two decades of strategy, development and management experience in the data center industry, including extensive regional expertise that we believe will be highly valuable as we continue to expand STACK's already successful European business," he adds.
"I have been impressed by STACK's accelerating momentum both globally and in Europe, where we have created a strong operating platform and team now operating under the STACK brand," Eland says.
"I look forward to driving continued growth across the EMEA region and further strengthening STACK's market position as a trusted global digital infrastructure partner with significant resources, capacity and development expertise," he adds.
"We are also excited to welcome Adam, another proven leader in the data center industry. We are confident he will be successful in supporting John and the EMEA leadership team on growing and enhancing relationships with key hyperscalers," Koen says.
Adam has decades of experience in the data centre industry in sales and development, and construction. Most recently, he served as SVP Hyperscale Sales at NTT, where he was responsible for sales and customer relationships globally with the hyperscale accounts. While at NTT, Adam held various other positions in construction and development in EMEA.

Stuff
Amanda Lane joins the team as head of research and insights, while Noel Gessler engages as head of data governance.
Lane has 20 years of experience acquired both abroad (UK and Switzerland) and locally. She has worked for P-G and Lion Breweries, helping to unlock new markets and increase profit generation. Amanda inspires a business-wide curiosity for understanding consumers, articulating the voice of consumers to shape, direct and grow sales.
Gessler has extensive global data management experience in South Africa, the USA, Australia, and locally across a number of organisations, including Fonterra, Goodman Fielder, Deloitte, and Cap Gemini Ernest - Young. He is talented at assessing business needs and implementing the best technology solutions, frameworks and processes to meet the needs of the business.
Chief data - insights officer Dina Hay says building a strong data and insights capability is a priority focus for Stuff in 2022.
"Investing in data means we are able to provide our audiences and our commercial partners with more of what they want and need," Hay says.
"Amanda's ability to put the customer at the heart of an organisation is invaluable to our service offering to media agencies, advertisers, business partners, and our internal teams. While Noel's mastery of global data management and governance are critical foundations for strengthening Stuff's data and insights offering."
"With Amanda and Noel on board, we are well placed to help supercharge Stuff's data and intelligence to deepen our understanding of New Zealanders and help us fulfill our mission to make Aotearoa a better place."

UiPath
Horace Chow has joined the company as area vice president of the Greater China region, effective immediately. Horace joins UiPath from Microsoft, where most recently, he served as vice president and chief strategy officer of the Greater China Region.
"Horace's appointment will help UiPath further expand our footprint in Greater China," Asia Pacific and Japan senior vice president and managing director Rick Harshman says.
"Greater China is a key region for UiPath, and Horace is well placed to drive business growth and accelerate our position through expanding our customer and strategic partner engagements.
"We are confident with his leadership and abilities to articulate our vision for the fully automated enterprise to the local market."
Bringing with him a wealth of experience in senior leadership roles in the technology industry, Horace has a track record in elevating team capabilities, driving the digital and cloud transformation journey for customers, and developing new vertical markets.
"It is fantastic to join UiPath with automation being a key enabler to digital transformation," Chow says.
"Automation is being prioritised for its speed in digitisation and high return on investment. I'm excited by the significant business opportunities present as enterprises embrace the need for automation at scale. It is my honour to join UiPath and have the opportunity to bring the Greater China business to the next level."

UltimateSuite
Carina Hoogeveen has been appointed as its new chief marketing officer, and Philip Strange as head of channel and alliances. The two new appointments are a core part of UltimateSuite's strategic growth plans as it scales the business globally.
Carina will oversee all disciplines under the marketing function to build brand awareness and drive business growth. She brings considerable knowledge of both software and Software-as-a-Service and experience delivering impactful go-to-market strategies, having previously held senior marketing executive roles at Sirion Labs, Icertis and Coupa.
Philip joins the team to develop and manage the company's partnership program. As an expert in the Channel space, Philip will bolster UltimateSuite's global footprint by increasing relationships with Systems Integrators, Value Added Resellers and Technology Alliance Partners, building a global partner ecosystem and broadening the customer base.
"We are making significant progress with new teams, new offices and new products. Our aim to continue growing our skills and tools begins with growing our team and hiring the best people to deliver on our vision," UltimateSuite founder and CEO Robert Samanek.
"Carina and Philip bring a tremendous amount of expertise and experience. They share our goal of Operational Excellence and understand why that starts with Task Mining.
"Their experience has demonstrated an ability to work through customer challenges to build robust companies and strong partnerships. We are excited to be working with them to support businesses in their quest for maximum efficiency and ROI gains."

WALLIX
Frédéric Sarrat has been appointed as deputy managing director to continue to drive and execute the company's growth plans.
Further to the company's FY21 turnover report earlier this year, which revealed a record number of new accounts and strong international growth with turnover rising 35% to €9.2 million in 2021, the full year earnings show continued investment in the partner network, with increased customer growth across EMEA.
In addition, the full year earnings show operating cash flow sharply improved. There was a significant reduction in the operating loss and a favourable €5.9 million change in working capital. Cash flows from investing activities amounted to a €5.6 million outflow, primarily related to product development R-D costs.
To support the company in its next stage of growth, WALLIX is continuing to invest and grow its team. Sarrat's appointment underpins this, and he will be responsible for marketing, sales, support - services, product and R-D departments. Sarrat brings 20 years of successful development and transformation experience in the Telecom, Software and Security sectors. Most recently, Sarrat led the integration and transformation of IDEMIA, a global leader in security and identity technologies, and managed the consolidation and development of the group's digital activities.

Xero
The New Zealand-based accounting software firm has appointed Chris O'Neill as its first chief growth officer. Before joining the company, he was a former executive at Google and CEO of note-taking app Evernote.
O'Neill will lead a new division called Applications - Services that represents the company's small business solutions, including financial services and payroll. He will report directly to Xero CEO Steve Vamos.
The chief growth officer will also lead the accounting software firm's strategic development in the US and Canada, where he will work closely with the company's president for the region, Tony Ward.
Founded in 2006, Xero helps small business owners and their advisors access real-time financial data by offering an ecosystem of over 800 third-party apps and 200 connections to banks and other financial partners. It has more than 3 million users worldwide.
In March 2021, it acquired two eInvoicing firms and a workforce management platform.
Xero posted a net profit of NZ$19.8 million (around US$14.2 million) for FY 2021, an increase of NZ$16.4 million (US$11.8 million) from the previous financial year.