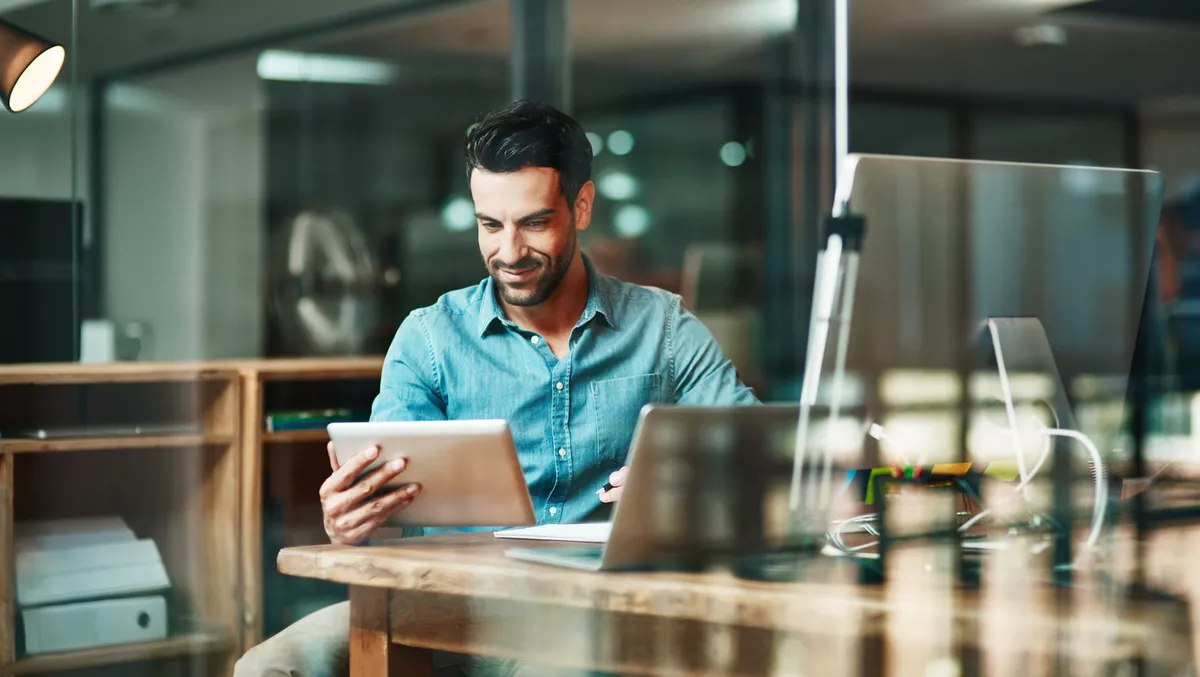 New study reveals 51% of employees using unauthorised apps
Cerby has released its study, conducted in partnership with Osterman Research, showing that 92% of employees and managers in large enterprises want full control over the applications they deploy for work-related purposes.
More than half of the business professionals surveyed, 51%, say they continue to use their preferred applications even if those are specifically prohibited by the employer, and 52% want their company or IT department to get out of their way.
The study illustrates the rise of unmanageable applications in the shadow IT universe technologies selected and onboarded by business units outside the purview of the IT department, and which don't offer security APIs or support industry standards like single sign-on, and break zero trust principles.
The study also reveals:
Three out of five employees and managers indicate that having an application blocked by their organisation would reduce their assessment of how much their employer trusted them, and this would negatively affect the way they thought about their job and/or organisation.
25% do not want their IT or security departments to have final sign-off on the applications they use.
19% of employees and managers who have a preferred work application blocked by their company or IT department ignored the ruling and continued to use the prohibited applications.
The current environment contributes to this trend. Many business professionals experienced a heightened level of empowerment with application choices during the pandemic organisations told an emerging remote workforce to do whatever it takes to maintain productivity, a radical departure from the traditional principle of using corporate approved applications only, the research states.
This COVID-fuelled urgency has become entrenched, and today, employees and managers alike don't want to give up the freedom. While the phenomenon of unmanageable applications is still an emerging trend, this is one of the first attempts to quantify the scale of the problem.
According to Cerby, there is a win-lose approach to application choice. On one side, most employees want to choose their own applications, without employer support or even involvement; on the other, companies want to establish policies and enforce them.
In fact, only one in five organisations have not yet established policies on application usage, and only 1% of respondents are entirely indifferent to their presence. In essence, enforcement of existing policies doesn't work. Employees go around the policies and use the applications they want, the research finds.
In this polarised environment, organisations will find that doubling down on a hardline approach of blocking applications, such as with popular controls such as Cloud Access Security Brokers (CASBs) and Security Service Edges (SSEs), will likely fail.
Meanwhile, old problems remain. For example, password compromise is repeatedly cited as a major threat from phishing, credential stuffing, and password spray attacks. The study dives into this area and confirms many often assumed facts: 11% reuse the same password again and again; 14% change a password only when forced; and 12% still put passwords on sticky notes stuck to their PCs or desks. As for two-factor authentication, which provides great safeguards for passwords and credentials, 15% only use it when absolutely required, and 12% avoid it whenever possible.
Cerby co-founder and CEO Belsasar Lepe says, "There's a chasm between the perception of organisational control over the technologies used for work purposes, and the reality of employees deploying their own preferred applications companies ignore this trend at their own peril.
"We all understand why employers disallow particular applications, but this isn't a feasible policy in the long term. There are new options available like the Cerby platform to strike a balance between employee application choice and employer priorities such as security and compliance.
"When registering their favourite applications is both easy and the right thing to do, the same employees who resent company-wide policies restricting applications become willing participants in strengthening security and ensuring compliance."
Related stories
Top stories